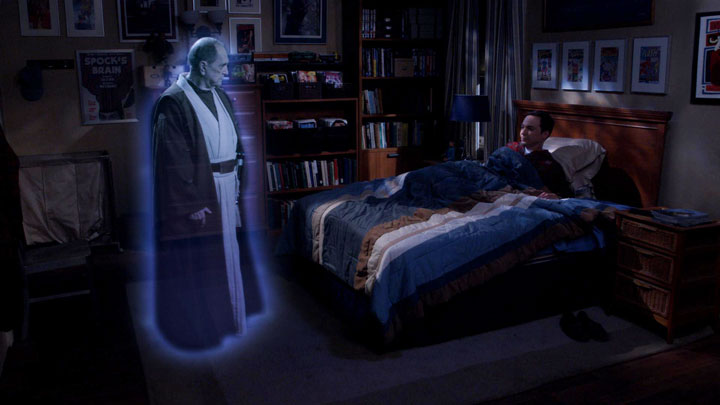 Arthur Jeffries (Bob Newhart) appears in Sheldon's dream to offer advice.
Dr. Arthur Jeffries, played by Bob Newhart,
appears to Sheldon in a dream
to offer some words of wisdom. Then, after more than five years of dating, ShAmy decide to
spend their first night together
.
Plus, at nearly the same time, Leonard, Howard, and Raj must decide who they'll bring with them to see
Star Wars: The Force Awakens
on "The Opening Night Excitation," which airs on Thursday, Dec. 17 at 8/7c.