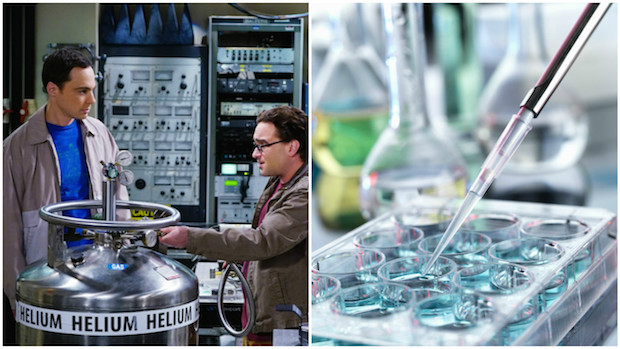 Can you distinguish science from fiction—specifically, when it comes to The Big Bang Theory?
The Big Bang Theory
is widely loved for its devotion to science, witty banter, and excellent episode titles. In fact, the titles are so good, they're hardly distinguishable when placed next to the names of actual scientific theories.
So, whether you're the
most devout fan of
The Big Bang Theory
or skilled scientist IRL, see if you have what it
takes to tackle one of the hardest quizzes in the universe.
Watch all-new episodes of
The Big Bang Theory
on Mondays at 8/7c on CBS and
CBS All Access
.