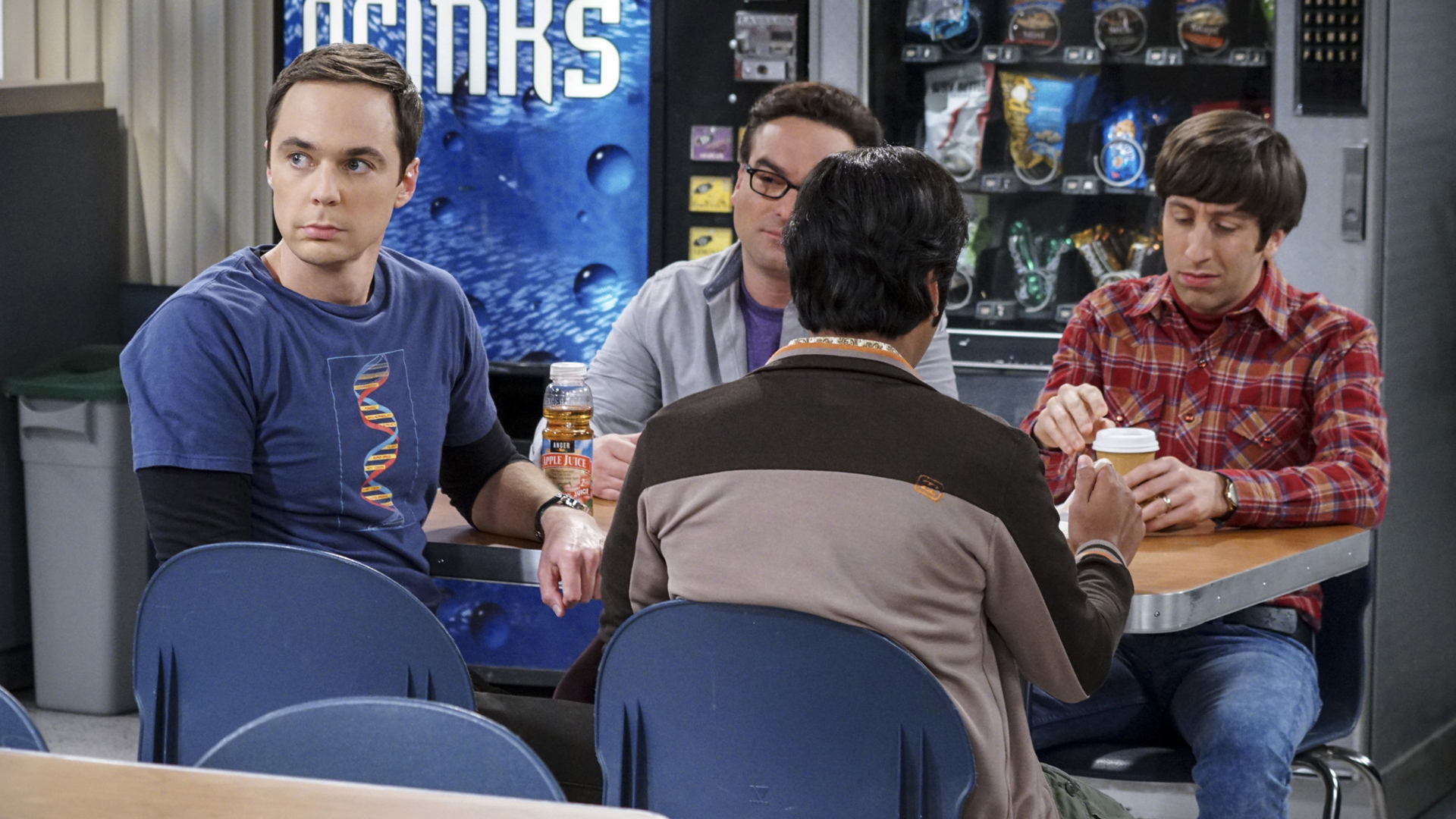 Sheldon shoots daggers at Bert from across the way.
When Bert (Brian Posehn), a Caltech geologist, wins the MacArthur Genius fellowship,
Sheldon
is overcome with jealousy. Meanwhile,
Howard
has a genius idea when he finds an old remote-control Stephen Hawking action figure he invented on the next all-new episode of
The Big Bang Theory
entitled "The Geology Elevation."
Watch
The Big Bang Theory
on Thursdays at 8/7c on CBS and
CBS All Access
.