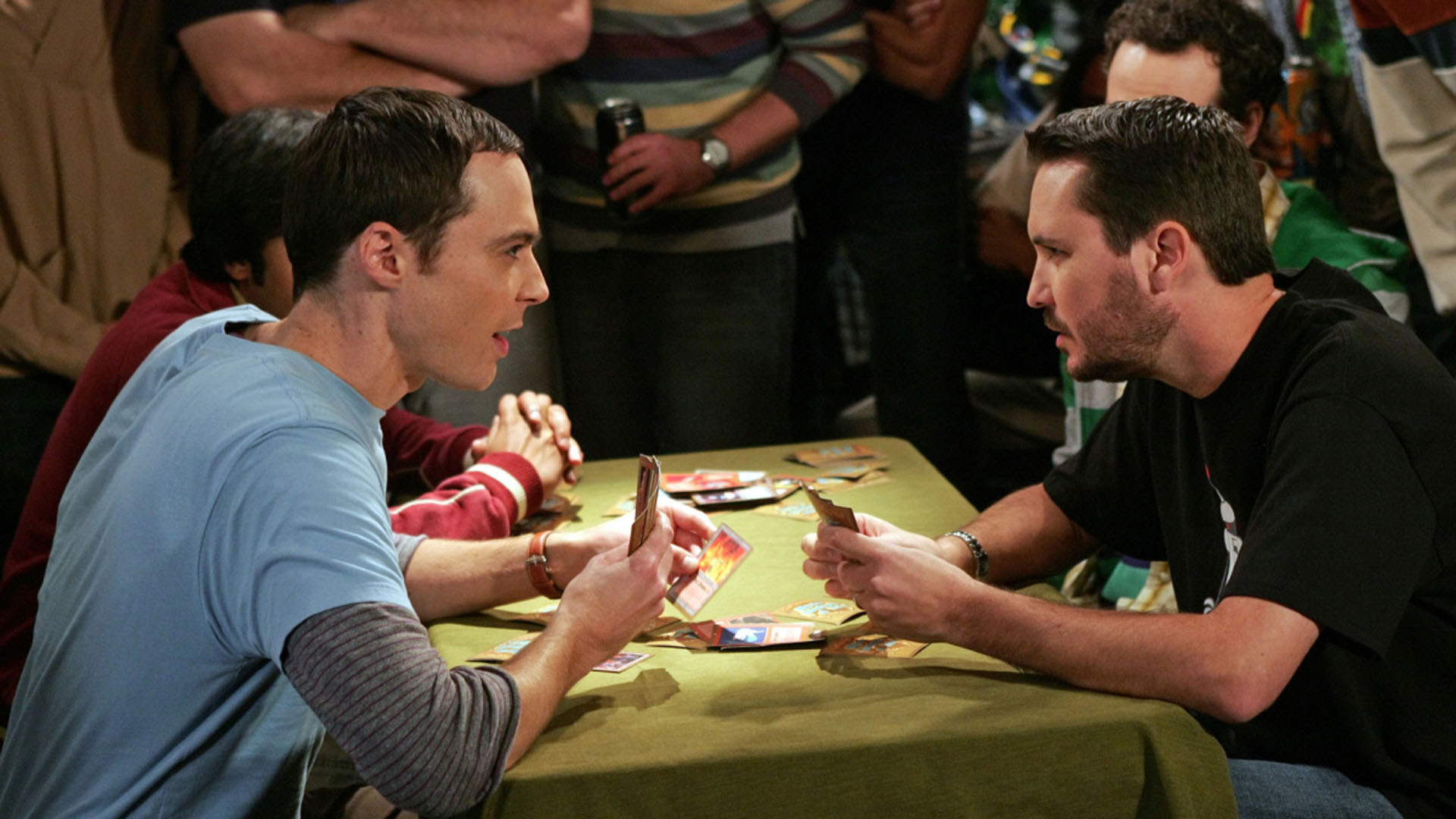 "Game over, Moon Pie."
Star Trek: The Next Generation
's Wil Wheaton is a regular guest star on
The Big Bang Theory
. Sheldon's arch nemesis makes his first appearance in "The Creepy Candy Coating Corollary" (Episode 5, Season 3), where he tricks Sheldon into throwing a Mystic Warlords of Ka'a card tournament.
Watch
The Big Bang Theory
on CBS and
CBS All Access
.