Back to Cast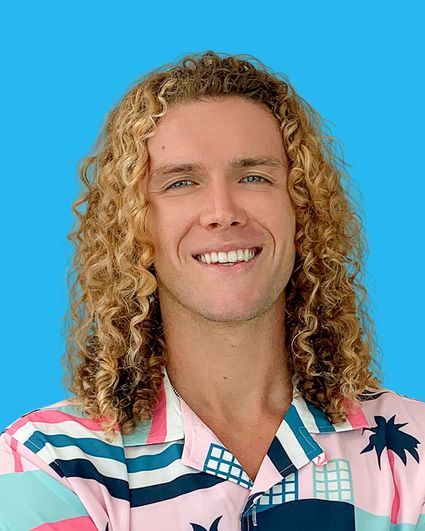 Biography
Tyler Crispen
Age: 25
Hometown: Rossford, Ohio
Current city: Hilton Head Island, South Carolina
Occupation: Jewelry company co-owner
Previous season: Big Brother 20 (runner-up). He won America's Favorite Houesguest and is
currently living with his girlfriend, Angela Rummans, who he met in the house.

Three adjectives that describe you: Resilient, laid back, and positive.

Favorite Activities: Traveling, beachin' it, exercise, and hanging out with my girlfriend, Angela.

Why do you want to play Big Brother again?
To help Angela open her plant-based restaurant.

What do you think will be the most difficult part about living inside the Big Brother house?
Being away from Angela. We haven't spent more than five days apart since we met. Also,
getting anyone to believe a word that comes out of my mouth.

Which past Big Brother cast member did you like most and why?
Angela Rummans because she was an ice queen on the outside but had a heart of gold on the
inside.

What is your strategy for winning the game?
That is a great question.

How does this strategy differ from the last time you played?
I can't make everyone think I'm just a dumb surfer dude this time around. First off, I don't surf
but also because everyone most likely knows I did pretty well on Season 20.

Have you changed/evolved since the last time you were on the show?
I feel much more humbled now. Big Brother 20 changed my life 100 percent for the better in
many ways and I couldn't be more grateful. I just need to try not to screw it up this time!

My life's motto is…
"Happiness over everything."

What would you take into the house and why?
-Angela to keep me sane.
-Angela's vegan cooking to keep me from starving.
-Angela's plant-based cookbook since I haven't seen it completed yet.

Fun facts about yourself:
-I am a retired beach lifeguard.
-Angela and I own and operate a jewelry company called Naut & Chain.
-I'm still sweet at bowling.
-I like animals more than people. I went vegan with Angela at the start of 2020 and haven't looked back.
-I made a bet with my friend that I wouldn't cut my hair for five years.