Back to Cast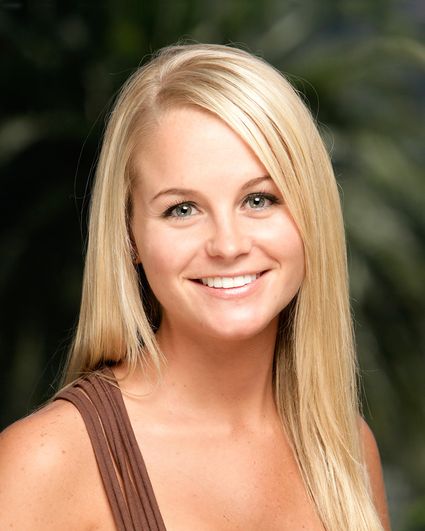 Biography
This small-town girl's motto is to "live life to the fullest, without holding back," and is certain that competing on BIG BROTHER will have her doing just that. Unfortunately, her naïveté may be her own undoing. Jordan is confident that no matter what happens in the game, she will stay the same sweet person she's always been.

Easy-going and laid-back, Jordan says she's game for anything, short of eating an insect, but she's also always up for a challenge and that's something this game will surely give her.

It will be very hard for her to be apart from her mother and brother for such a long time (she also has one sister), because she is very close to them and describes her mother as an extremely strong person who she considers her hero.

Jordan describes herself as an outgoing friend and party girl who likes to hang out with her female friends -- all tools she'll use to gain the trust of her fellow Housemates and, if the situation calls for it, she'll flirt with the guys for votes. But she won't have sex on television, or as she calls it, "bugger," because her grandpa will be watching the show.

With nothing in her hometown holding her back, she is ready to play the game and ready to be the last Houseguest standing.

Jordan's birth date is November 21, 1986.