11 Things You Didn't Know About Big Brother Competitions: These Facts Will Surprise Even the Most Obsessed Fans
Posted on Sep 22, 2014 | 05:40pm
From the sheer variety and volume of gooey, questionable substances to the construction and de-construction of more than 40 competitions this season (a record, by the way), the special world of competitions is a feat within Big Brother itself. As the fate-altering finale of a most dramatic season approaches, take a look at these little-known facts about Big Brother competitions -- just a few of many reasons that have made this season one of the most competitive and entertaining yet.
1. Believe it or not, the Big Brother backyard is transformed to host each and every competition on the show (yes, even this one!).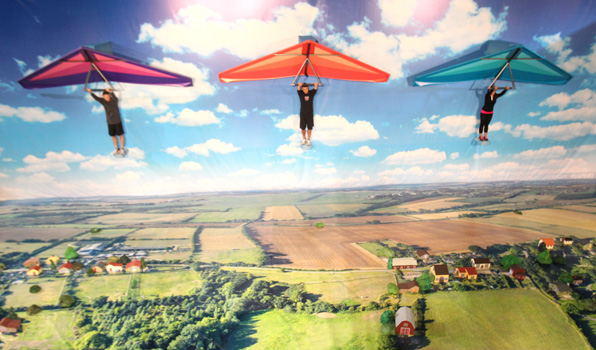 2. This season of Big Brother will break the record for the most competitions in a single season with more than 40 competitions under its belt. Say what?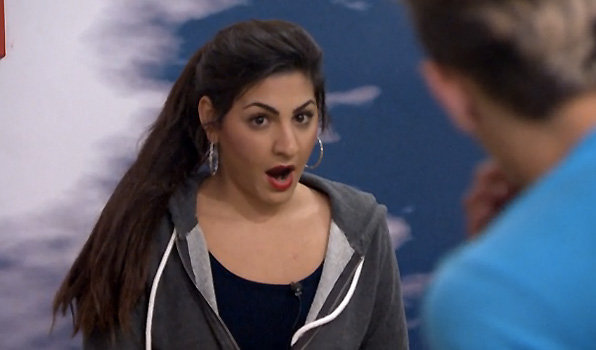 3. Producers never go into a game unprepared. 3D renderings of every competition are created before they even begin to construct it.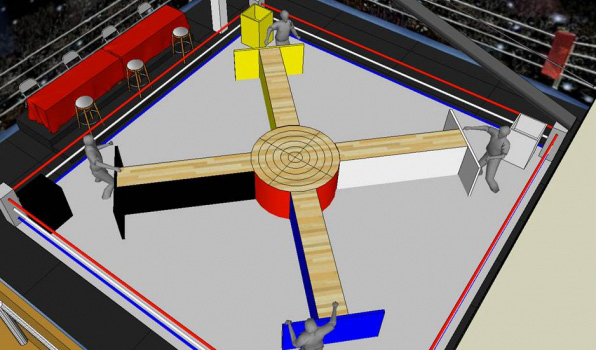 4. There are nearly 100 people who create, build, shoot and produce any given competition, and this guy makes sure they go off without a hitch.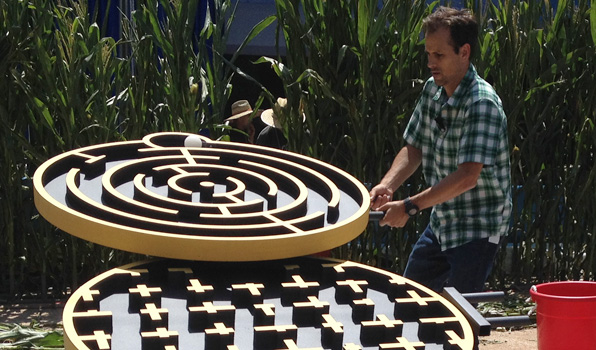 5. In the "Black Box" Battle of the Block competition that Donny famously won despite his partner Christine trying to thwart his efforts, the competitors wore solid and striped T-shirts so that viewers could tell teams apart through the infrared cameras.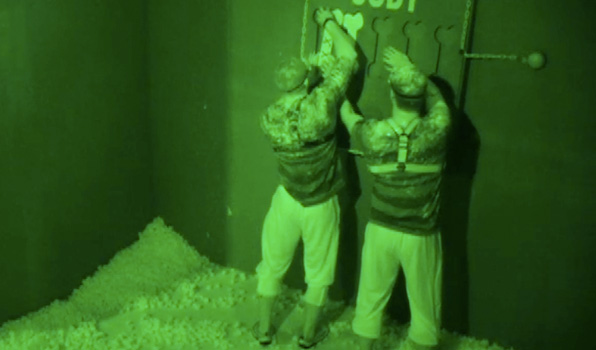 6. Houseguests had to dig through more than 30,000 plastic balls to find rubber ducks in the Power of Veto competion, "Best of Duck."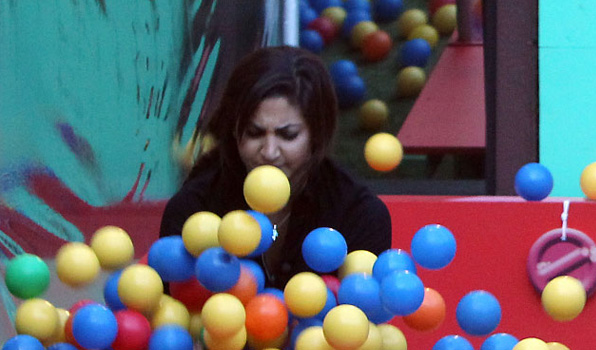 7. The grass in the backyard, much like these zombies, is not alive. Fake grass = doesn't get damaged in competitions.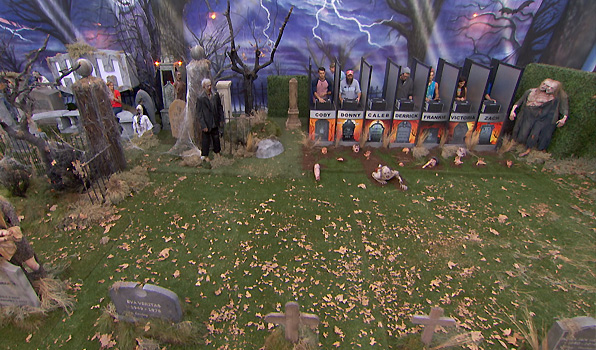 8. Sometimes giant trucks are brought in after competitions to suck out water, goo and other fun liquids. Here's one hard at work: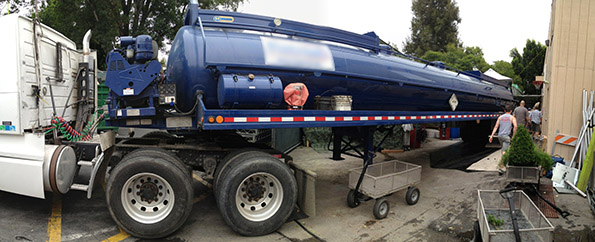 9. "Benny the Squirrel" is a running gag in the prop department and has made recurring appearances in competitions throughout the years, like this one: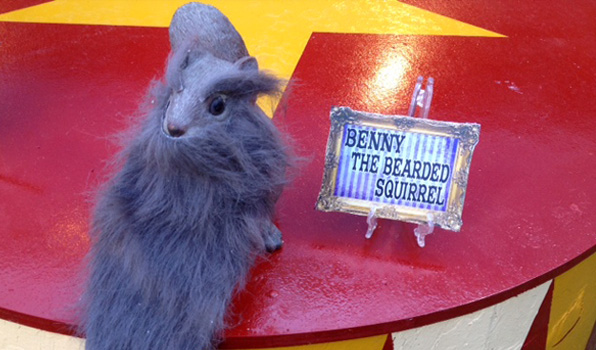 10. And this one (dubbed "The Dark Nut"... get it?):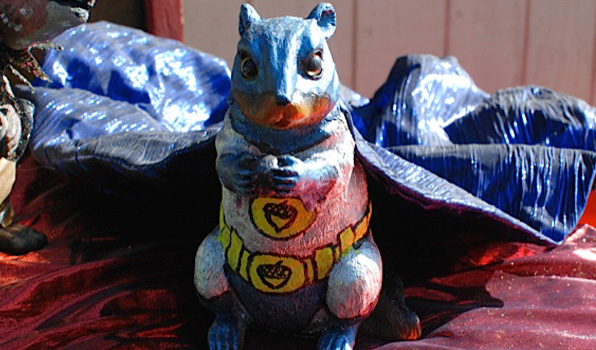 11. And this one: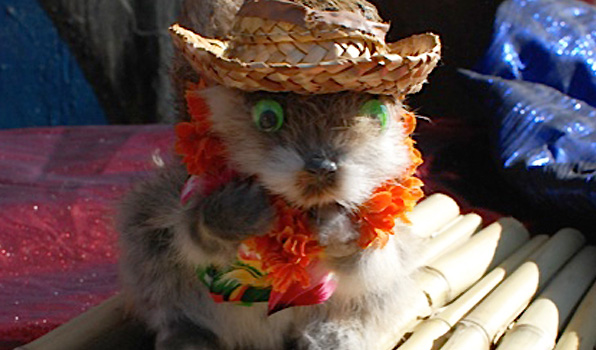 What surprised you the most? Leave it in the comments below. And tweet #BennytheSquirrel if you see him in future competitions.
Don't miss the 90-minute season finale of Big Brother on Wednesday, Sep. 24 at 9:30/8:30c when one Houseguest will be crowned the winner of Big Brother, and one deserving HG will win America's Favorite Houseguest.