Learn More About Donny Thompson's Life After Leaving Big Brother
Find out what America's Favorite Houseguest has been up to since moving out of the BB16 house.
On Season 16 of Big Brother, Donny Thompson quickly became a fan favorite because of his kindness and genuine personality. As an underdog throughout the season—his allies were voted out early in the summer—Thompson was a constant target because he was a great competitor.

After the other members of Team America, Derrick and Frankie, turned on the bearded groundskeeper, Thompson was sent packing... and took fans' hearts with him.

We recently checked in with Donny to see what he's been up to, how his life has been changed by the Big Brother experience, and who he's rooting for to win Season 17!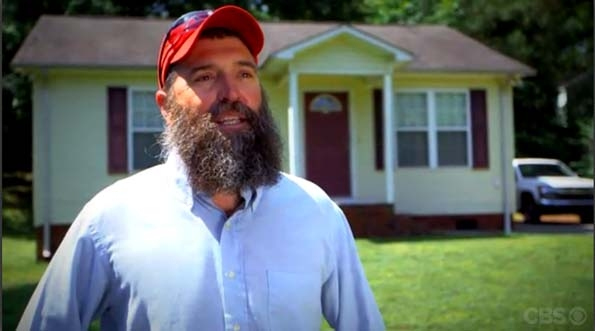 How has life changed since being on the show last summer?
Donny Thompson:
Right when I got back, it took probably two-and-a-half months for my brain to get back to normal. I can't really explain, but if you sit in a house for 70 days and you don't travel in a car for 109 [days], your brain don't work like it normally would. I remember the first time I got back to North Carolina, I drove a car and a tree was going by me at 55 mph and I had to stop. I was like, "Woah, that's too much movement right now." So I had to relearn how to drive and get used to that. It felt really overwhelming with a ton of people asking me questions in the beginning. Think how long it's been. Just today, I was at an eatin' joint called Cookout and this couple, they were very nice and waited until I got done eating, and they wanted me to sign their cup!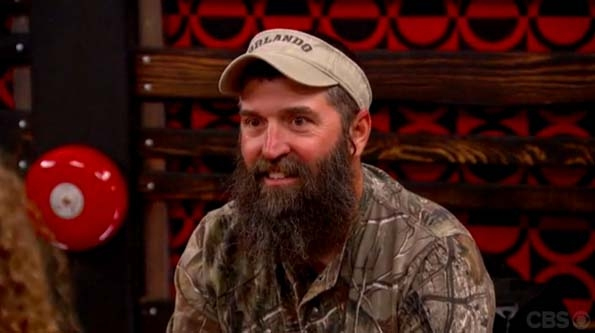 Do you miss your BB microphone?
DT:
In the beginning, I really did! I was one of the ones that tried to go by the rules at all time. I was always conscientious of my beard. I didn't want my beard to scrub it. For the first couple weeks, when I woke up in the morning, I would say to myself, "Good morning, Houseguests. It's time to get up today," and immediately think about my microphone.
What did you do with your Team America and America's Favorite Player winnings?
DT:
I didn't go out and by a car or nothing. I own my home and my little truck still has got a few more years on it, so I didn't go out and blow [the money.]
Would you ever consider playing Big Brother again?
DT:
Absolutely! I'd do it in a heartbeat! I kept my beard hopin' I could be on All Stars this year. And it's hot for this beard, but I kept it. The fans love the beard, but the ladies don't care for it.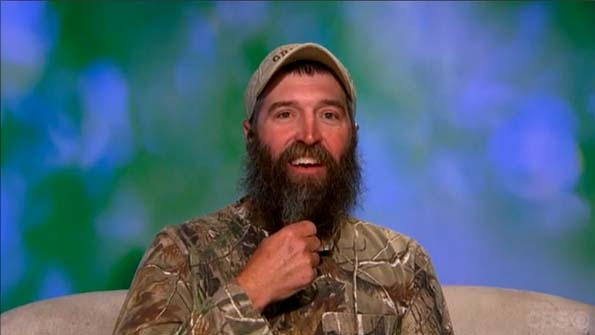 Last season, America fell in love with you and your girlfriend, Kristine. What's your current relationship status?
DT:
We broke up on January 1.
What was the most unexpected aspect of competing in Big Brother?
DT: I
thought I was going to leave my job, go out there, play
Big Brother
, come home and everything was going to be hunky-dory and normal. I didn't know that people all over the world... I went to Canada and people are walking down the street yelling, "Donny! Let me have a picture!" I was in another country! [The show makes you] highly recognizable. I don't know if the guys in the house right know actually realize how many people watch this TV show.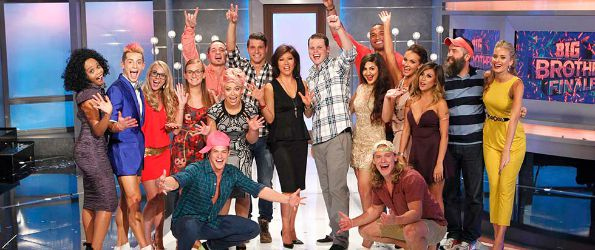 Do you still keep in touch with any of your BB16 cast mates?
DT:
I have seen Hayden and Nicole the most. I'm going to see Nicole [on] Thursday in Florida. We've all got a group text going, so we kinda stay in touch in the holidays.
Have you been watching this season?
DT:
Oh, yeah! I've watched every season. Not the live feeds though, because, you know, I have a job and I ain't got time for all that.
Who are you rooting for on BB17?
DT:
In the beginning, when they put out the profiles, I liked Austin. This is before the show came on. It's amazing how things change once you get to know them. Right now, I like Johnny Mac the best 'cause he's so funny. He reminds me of myself because he got nominated a lot early on and won a lot of competitions. He had some really funny Diary Rooms. I did like Jason second best before the fella got voted out. I'm very proud of James for doing what he done this week. He really went up on my list.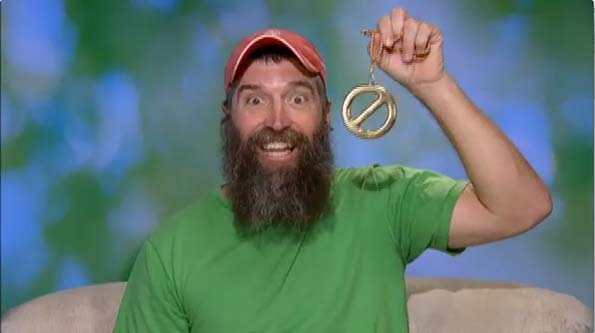 How would you say this season is different from your season?
DT:
Our season had some awesome characters. Everybody was so memorable. They done it again. These are a bunch of good cast members. They've got a big alliance in [The Sixth Sense] that was steamrolling for a while. I was like, "Look out, it's a bomb squad!"
Which Houseguest would you align with from BB17 if you were both playing at the same time?
DT:
That's a good question! I guess Johnny Mac. He's a good entertainer. I like the entertainment part of it. I tried to give America what they wanted to see. I tried to be honest, I tried to make them laugh, I wanted to be memorable in a positive way, and, as of right now, Johnny Mac is doing that. I believe he's a lot smarter than people think he is. I believe we're a lot like each other.
For more of Donny's day-to-day adventures, follow him on Twitter at
@DonnyThompsonBB.
As for the newest season of
Big Brother
, watch the latest crop of Houseguests compete for their shot at $500,000 on Sundays and Wednesdays at 8/7c, and Thursdays at 9/8c.