You Won't Believe What The Big Brother House Looks Like Now!
For Season 18, the Houseguests will be treated to a trip around the world—and an unexpected twist!
Posted on Jun 16, 2016 | 10:00am
When Season 18 of
Big Brother
premieres on Wednesday, June 22 at 8/7c, not only will a new crop of Houseguests see their summer home for the very first time, but fans and
Live Feeders
will notice some
major
changes to the interior
décor
.
This year,
the theme of the BB18 house is "summer vacation,"
which means the new cast's surroundings are designed to celebrate travel, globe-trotting, and other gorgeous getaways that are sure to make the Houseguests feel like they're part of a once-in-a-lifetime adventure without ever having to leave their backyard.
Wait a sec. Did someone say, "backyard?"
That's just one of the many areas of the BB residence that's been overhauled to make the Houseguests feel like they've ventured into a majestic
U.S. national park; though, we're pretty sure the Badlands doesn't include a new pool, hot tub and gym equipment.
Moving inside the Season 18 abode, Houseguests
will kick off their summer in an ultra-modern living room, which resembles the sleekest of air terminals, where a "Departures" sign lists the exotic destinations featured throughout the house.

For example, when it's chow time, regardless of whether you're devouring a nutritious breakfast or an overflowing bowl of slop, the Houseguests will cook in a kitchen that features an island built from the cowling of a 727 jet engine and eat off souvenir-themed plates, glasses, and snow globes.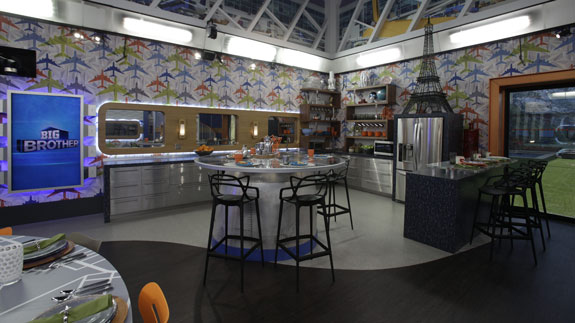 After filling up their bellies, the players can kick back in an African safari-themed room—complete with a "glamping tent" that's perfect for lounging around or quietly talking strategy—then "travel" to two newly redecorated bedrooms.

One highlights the bustling Shibuya section of Tokyo ,with its pop-art graphic mural and neon signs, while the other focuses on London, with its cobblestone floor and Union Jack fabric. Then, connecting the two is a bright yellow-and-red phone booth, which serves as a passageway between the chamber and has a working phone that connects callers to the Head of Household suite.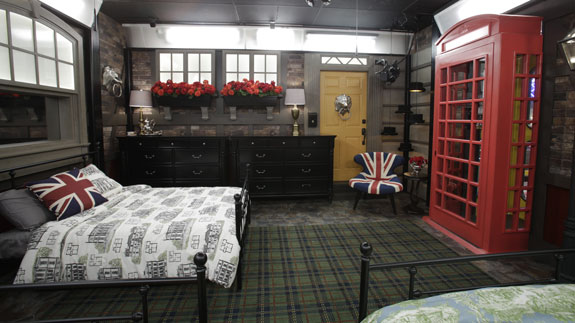 Speaking of the HOH suite, the semi-private upstairs living quarters has a Hawaiian theme that's accentuated by a laser-cut hibiscus room divider, tiki pilasters, and a headboard built from a massive saltwater aquarium.

Plus, any Houseguest who finds him or herself lingering outside the HOH's door can sit down and play a game of chess at a custom-built set with 3D-printed scale replicas of famous landmarks in Chicago and New York City.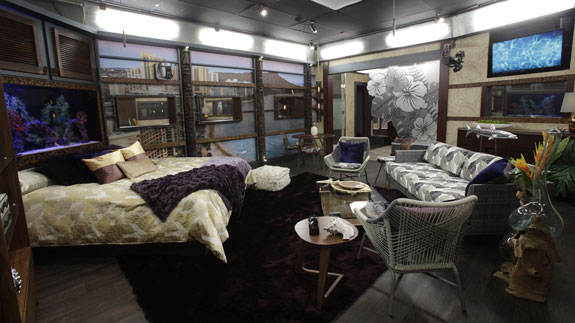 "We are loving how the house theme plays into the twists and turns that the Big Brother Houseguests will face this summer," said BB Executive Producer Allison Grodner. "I don't want to give too much away, but there are quite a few things in the house that are more than just decorations."
"It's going to be 99 days of twists and turns, with a few secrets along the way," added fellow BB Executive Producer Rich Meehan. "But we're most looking forward to those moments that even surprise
us,
because it wouldn't be
Big Brother
without unexpected showmances, meltdowns, and blindsides."
For a room-by-room tour of the Houseguests' new crib, check out our
photo gallery of the Big Brother Season 18 house
.
By now, most loyal viewers know
Big Brother
's tagline is "expect the unexpected," so keep that in mind when a new weekly competition is unveiled during the episode airing on Sunday, June 26 at 8/7c.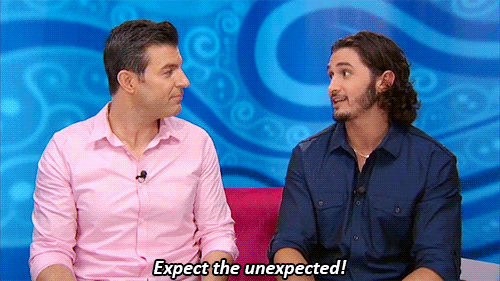 Have you had a chance to meet the
Big Brother
Season 18 Houseguests
yet? Watch the
new Big Brother cast in their first on-camera interviews
before being locked away for 99 days on the ultimate summer vacay!
Finally, don't miss the special two-night
Big Brother
Season 18 premiere event, which kicks off on Wednesday, June 22 at 8/7c, and continues on Thursday, June 23 at 9/8c on CBS and
CBS All Access
.