Paulie Gets A Letter From His Little Brother (And BB16 Houseguest) Cody
With his older bro on BB18, former BB16 HG Cody Calafiore now knows how it feels to have a sibling gone.
Posted on Jul 5, 2016 | 06:10pm
Each week,
Big Brother
HOHs receive heartfelt letters from home as they enter their luxurious suite. When Paulie got a note from his younger brother—and former BB16 player—Cody, it was clear as day how much brotherly love was between these two tough competitors.
Check out the letter in its entirety:
Paulinoooooooooo!!!!

I love you, brother, and miss you! I'm obviously holding down the fort over here on the East Coast. You already know the deal
and
you're welcome. Keep killing it, man, just be yourself, and have a blast. It's an amazing game to play, but it can be over before you know it, so enjoy every second of being in that house.
WATCH:
As HOH, Paulie decides who to put up on the block
It has been brutal since you left. Every single day something comes up where I say, "Hold on. Let me just give Paulie a call and find out…
Oh, wait…
"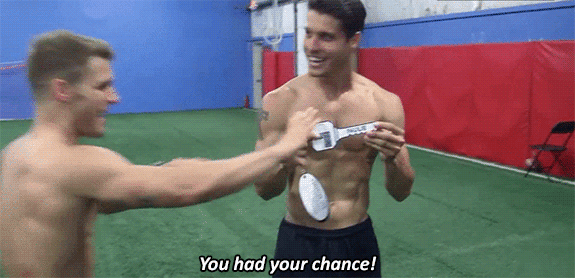 Definitely a very odd feeling. I now completely understand what you went through, man. If you ever get down when you're in the house, just remember [to] stop being soft and get it together.
Love,
Your stud younger brother
Watch
Big Brother
on Wednesdays and Sundays at 8/7c, and Thursdays at 9/8c on CBS and
CBS All Access
.