Oh, La La! See The Big Brother Season 18 Cast Bare All In Nude Photo Shoot
In order to live in the BB house, you can't be afraid to reveal yourself—and these HGs definitely weren't.
Posted on Jul 14, 2016 | 09:00am
Between
pixelated punishments
and
skimpy swimwear
, the
Big Brother
Houseguests have already shown lotsa skin this summer, but we've never seen the Season 18 cast like
this
before.
Hel-lo Houseguests
!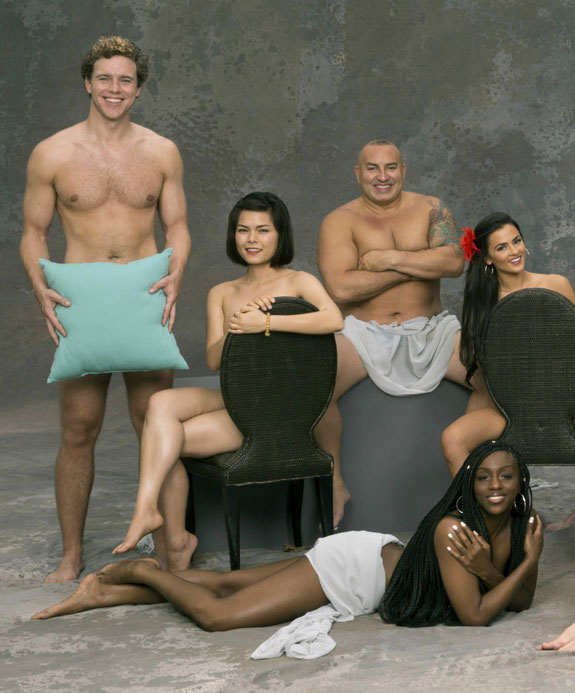 According to a BB insider who was lucky enough to be on-site for the risqué photo shoot, shyness went out the window when each of the players came on set. Overall, the group appeared pretty comfortable in their own skin and some revealed even more of a playful side between snaps.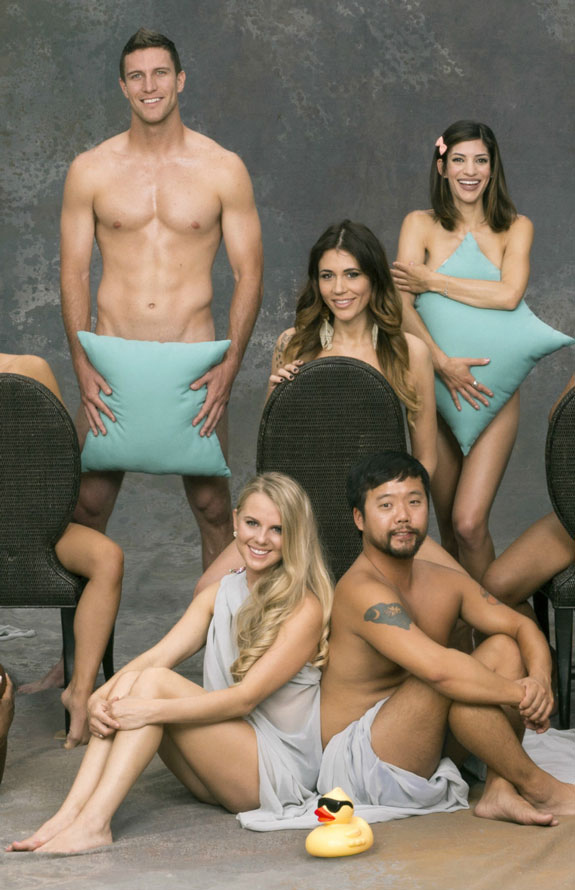 Over the past 18 seasons,
Big Brother
has established itself as one of the most revealing reality shows on television and continues to keep fans expecting the unexpected; though, it was still a top priority that the group's modesty was preserved for this exclusive shot.
What made that a challenge was figuring out exactly how to drape the chairs, pillows, and hats "just so," which would ensure that the HGs felt extra confident in their sexy poses.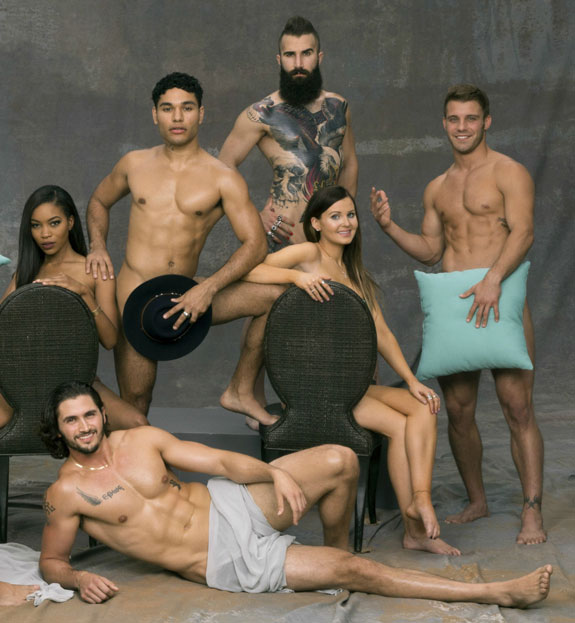 Can you guess where this racy pic was taken?
If your gut told you in a swanky photo studio, Feeders might want to think again.
This provocative composite was
actually
captured in the
Big Brother
backyard! But, since the show wanted to make it feel more stylized, production decided to give the shoot a modern edge with this multi-textured backdrop.
Watch new episodes of
Big Brother
on Wednesdays and Sundays at 8/7c, and Thursdays at 9/8c on CBS and
CBS All Access
.