James Talks Showmances, Second Chances, And Shenanigans In His HOH Letter
The latest HOH isn't short on shout-outs while he kicks back and enjoys his reign.
Posted on Jul 27, 2016 | 12:25pm
This week, James Huling was named Head of Household during
Big Brother
Season 18.

Read this exclusive letter from the current HOH and find out what this playful prankster has to say when comparing BB17 to BB18, what he wants his daughter to know, and what one thing he does way more of this season than last.
Hello, all you
Big Brother
fanatics!
I'm back at it again. I want to say thank you to all to my family, friends, and supporters of the show. It has been an amazing summer here in the
Big Brother
house.
Natalie
tells me that I must be crazy for wanting to come back for more. LOL.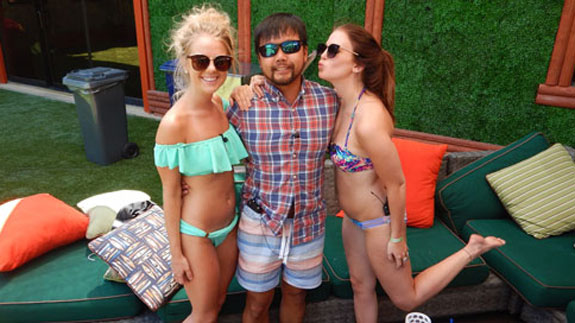 Baleigh
, I love you and please be good for your mom. I know you're starting school [and] you'll make plenty of friends.
Mike Boogie
, I don't know why I keep bouncing checks in the
Big Brother
house.
This
["Watch Your Dubstep"]
HOH competition
kicked my butt. I still don't have all the feeling back in my left arm. Five hours [in the same position]!
Jason H., thank you for running my social media while I'm gone. I'll be seeing you soon, but, hopefully, not
too
soon.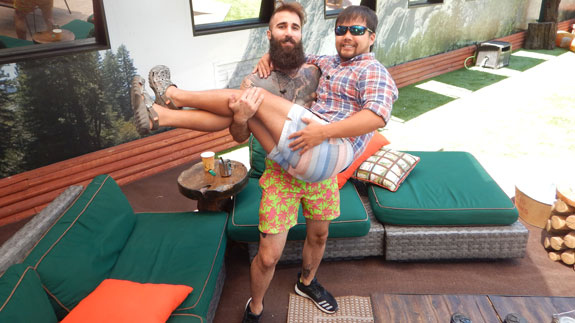 This summer has been crazy
.
There are so many big personalities under one roof. I also want to say that my gameplay has been different this season.
I've been trying to fly under the radar as much as possible and let my social game carry me through [this] half of the game.
I know
I told Jeff Schroeder "no
showmances
"
[before entering the BB18 house], but, hey, things happen.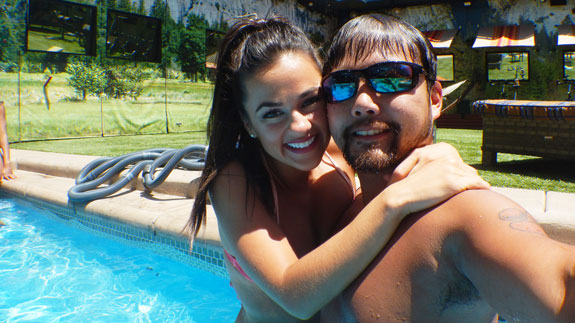 Shout out to the
Season 17 cast
—
Audrey
,
Austin
,
Jackie
,
Jason
,
Becky
,
Liz
,
Julia
, and
Meg
. Playing the game without y'all this year has been different.
I know I haven't been up to my shenanigans lately and there is a reason for that. I almost got put on the block during BB RoadKill [because]
Victor
hates my pranks!
Texas, South Carolina, and
Big Brother
Canada—a big shout out to y'all.
I feel like I sleep
way
more this season compared to last. I figured it will keep me out of some trouble.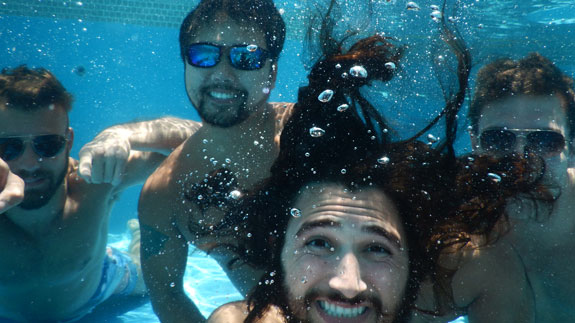 To Wichita Falls, Texas, and Sumter, South Carolina, I know you guys are back home rooting for me!
I don't think I'm going to want to win any more HOHs for a while, but who knows. This house is so flip-floppy.
I love and miss everyone! Jason, please make sure you are taking care of Gizmo!
I love reading comments when I get off the show, so please leave messages and comments!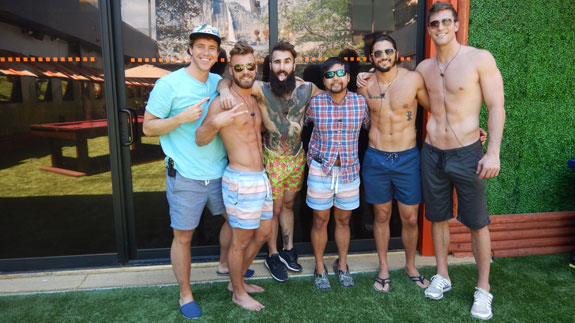 Love, peace, and elbow grease!
Thank you, America, for voting me as
"America's Favorite Player"
last season!
James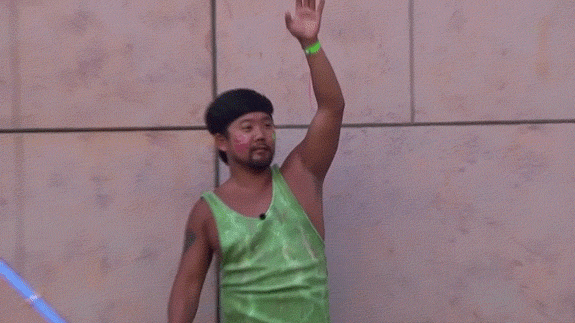 Watch new episodes of
Big Brother
on Wednesdays and Sundays at 8/7c, and Thursdays at 9/8c on CBS and
CBS All Access
.