Big Brother Renewed For Two More Seasons Set To Air In 2017 And 2018
The hit summer reality-TV show is set to return for its 19th and 20th seasons.
Posted on Aug 10, 2016 | 11:10am
Looks like
Live Feeders
can continue to expect the unexpected for another two years because
Big Brother
, CBS' hit reality show hosted by
Julie Chen
, will return for its 19th and 20th season in 2017 and 2018, respectively!
WATCH: Full episodes of Big Brother Season 18
Since premiering in summer of 2000,
Big Brother
has consistently finished among the summer's top-rated series. Plus, according to Nielsen Social,
Big Brother
is the most social series on television, with total streams across digital platforms up 33-percent over last year.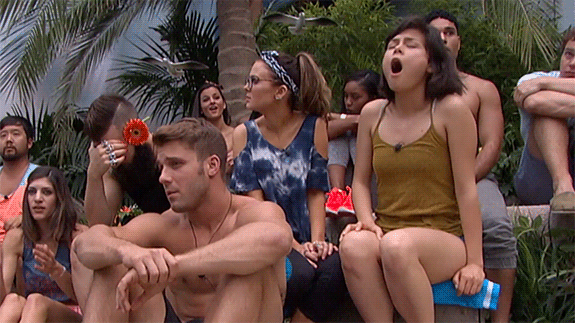 Yes,
Bridgette
, that
is
jaw-dropping!
Season 18 of
Big Brother
airs Sundays and Wednesdays at 8/7c and Thursdays live at 9/8c on CBS and
CBS All Access.
Related articles:
New Digital Edition Of Big Brother Coming To CBS All Access This Fall
Watching Big Brother Season 18 Just Got A Whole Lot Easier
You Won't Believe What The Big Brother House Looks Like Now!