Michelle Reveals Who She Thinks Doesn't Deserve To Be In The Big Brother House
Learn what she wants to do first when she enters the Jury house and who she really had a crush on.
Posted on Sep 2, 2016 | 03:30pm
During the latest episode of the
Big Brother After Show
, Jeff Schroeder sat down with
Michelle Meyer
, the
most recent Season 18 evictee
, to learn more about her
emotional exit
, who she thinks has the best shot of winning $500k, and the first thing she plans to do as a juror.
Plus, the silly superfan keeps it almost-
too
-real when she talked about which remaining Houseguest she thinks
doesn't
deserve to be in the house.
In case you missed it, here are some of the most interesting tidbits Michelle shared during the
Big Brother
After Show.
She didn't have a real crush on former Big Brother Season 14 Houseguest Frank Eudy.
Instead, Big Meech described it as more of a fan crush.
Ever since his season (
BB14
), she's always thought the
returnee
was hilarious, so when she finally got to be in his company, it was a kinda surreal.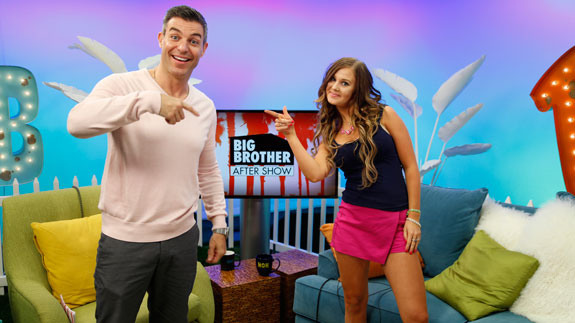 She would've rather played alongside a different BB16 Houseguest.
"[
Nicole
] didn't stand out to me much in her season," Michelle said about the fellow Michigander. "I would have loved to see
Zach [Rance]
come back."
WATCH:
Cody's interview on the Big Brother After Show!

Being on the show is a lot harder than it actually looks from the comfort of your couch.
Michelle's experience in the house was difficult, scary, and emotional, to say the least. Plus, she said her throat swelled up every time she felt her safety was in jeopardy.
No wonder Michelle cried so much!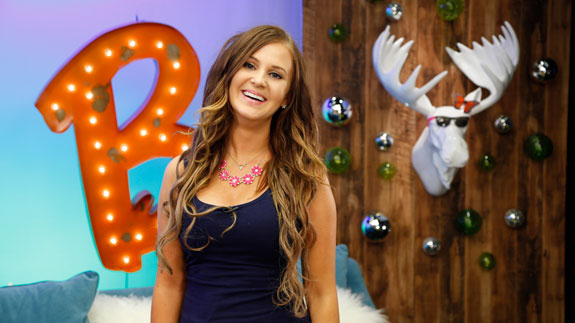 Paul and Victor are a powerful duo who aren't afraid to kiss butt.
Michelle thought sending Paul home would've been a better strategy for all of the remaining Houseguests because, together, Paul and Vic, have a
really
good chance at making it to to the Final 2.
If she had to pick one person to have had a showmance with, it would've been with Zingbot.
That's no joke!
Zingbot's visit to the BB18 house was an absolute dream come true
for Michelle and couldn't have loved her
zing
more. If given the chance, she said Zingbot is definitely the dude she'd want to date.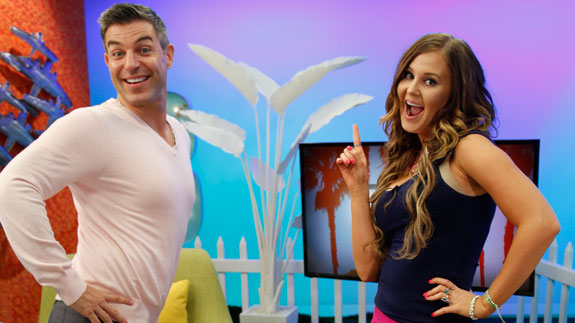 Michelle has a surprise for Paulie when she arrives at the Jury house.
While Michelle credited herself with blowing up Paulie's game, she admitted that he took it like a champ.
"I'm excited to see everyone," she said of her debut in the Jury house. "I want to hold hands with all the girls and play Ring Around The Paulie!"
Every Friday, Jeff chats with the latest Houseguest evicted from Season 18, but the
After Show has an open-door policy
, so you never know who else is going to swing by!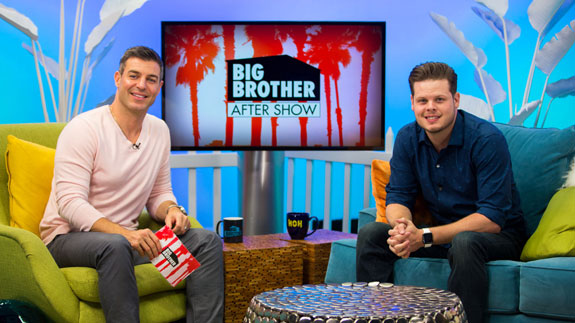 This week, Season 16 winner
Derrick Levasseur
stopped by to discuss his exciting new projects, what he thinks of this BB18's Final 6 Houseguests, and who he still keeps in touch with from his season.
What did he spend his
big winnings
on and what is he looking forward to this year?
Find out when you watch the After Show!
WATCH:
Full Episode of Big Brother After Show with Michelle Meyer
If you're already a loyal viewer of the
Big Brother Live Feeds
, enjoy this weekly web series each Friday when the latest show is released on
CBS All Access
.
If not,
sign up for the Feeds
so you don't miss a second of the post-eviction action!
Catch
Michelle's interview on the Big Brother After Show
only on
CBS All Access
.
Watch
Big Brother
on Wednesdays and Sundays at 8/7c, and Thursdays at 9/8c on CBS and
CBS All Access
!