You Won't Believe Who Natalie Blames For Her Eviction From Big Brother
Learn more about Little Nat Nat's rocky relationship with James and what the game taught her.
Posted on Sep 9, 2016 | 04:10pm
During the latest episode of the
Big Brother After Show
, Jeff Schroeder sat down with
Natalie Negrotti
, the
most recent Season 18 evictee
, to learn more about her exit from the show, why she never participated in PDA with
James
, and which Houseguests she believes will make it to the Final 2.
Plus, the peppy brunette held nothing back when she disclosed which Houseguest she blames most for her eviction.
In case you missed it, here are some of the most eye-opening tidbits Natalie shared during the
Big Brother
After Show.
Natalie took Mr. Jenkins, the basil plant, from the house for Bridgette.
The latest evictee knew how much her dear friend Bridge loved and cared for the herb, so Natalie made sure to take it before she left the house so she could deliver it to her pal in the
jury house
.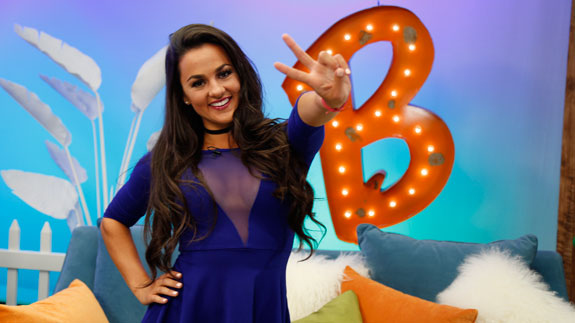 There's a reason why she didn't shower James with affection in the house.
With her friends and family watching from home, Natalie wanted to keep her image clean while on the show, and that meant keeping the cuddles and kisses to a minimum.
"I wanted to be a role model and keep my head in the game," she told Jeff. "I ended up really falling for James."
WATCH:
Michelle's interview on the Big Brother After Show
!
She truly considers James her soulmate.
To Natalie, this strong word signifies someone she can talk to anything about, the ying to her yang, and someone she can be 100-percent yourself around.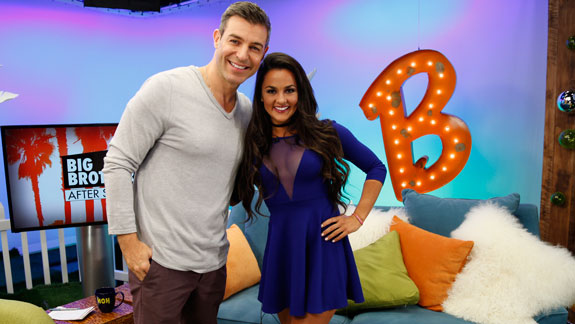 If she had won the most recent MacGyver-inspired POV comp, she would've pulled Jamesy off of the block.
Natalie planned on saving her partner in crime if she'd won the POV, keeping James in the running for $500k, saying, "I would have left with pride and showed America that I actually had his back"
However, in the end, Corey won, chose to keep the noms the same, and Natalie received her walking papers.
Being in the Big Brother house can lead you to say things you don't really mean.
As a Houseguest, you deal with a multitude of emotions in the house and, for Natalie, her recent mood swings with James were a reflection of how she was feeling under all the pressure.
"You don't realize what you're saying sometimes," said Natalie. "You might have good intentions, but it comes off the wrong way."
She has a feeling Nicole or Victor will take the title.
Of course, Natalie is hoping James goes all the way—and, he has her vote no matter what happens in the game—but, if Natalie had to wager who would win BB18, it would either be the BB16 vet or Victor, the
Battle Back comeback kid
.
Every Friday, Jeff chats with the latest Houseguest evicted from Season 18, but the
After Show has an open-door policy
, so you never know who else is going to swing by!
This week,
Jordan Lloyd—Season 11 winner, Jeff's wife, and a mother-to-be
—stopped by to give her take on Season 18, share which
juror
she misses most, and what she's looking forward to about being a first-time mom come October.
Plus, find out the couple's biggest pet peeves and how they think life will change with a newborn.
WATCH:
Full Episode of Big Brother After Show with Natalie Negrotti
If you're already a loyal viewer of the
Big Brother Live Feeds
, enjoy this weekly web series each Friday when the latest show is released on
CBS All Access
.
If not,
sign up for the Feeds
so you don't miss a second of the post-eviction action!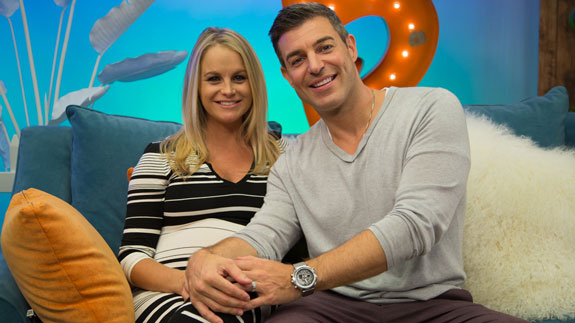 Catch
Natalie's interview on the Big Brother After Show
only on
CBS All Access
.
Watch
Big Brother
on Sunday, Tuesday, Wednesday, and Thursday at 8/7c on CBS and
CBS All Access
!