Just because Big Brother announced their Season 18 winner—congrats, Nicole!—doesn't mean the show's a wrap. In fact, you could say this season of Big Brother saved the best for last.


Right after the big announcement broke, some of the most interesting behind-the-scenes conversations were had in the backyard while the Houseguests mingled and caught up with
Jeff Schroeder
.
We gathered together all of the juiciest mentions from the yard that only the
biggest
BB fans could handle—and appreciate!
Allow us to share these 12 special stories that are the cherry on top of a deliciously entertaining summer of reality fun.
1. There was lots of positive chatter around an amazing—and comfortable—style choice by host Julie Chen. After a long night hosting in heels, the flawless frontwoman made her rounds for interviews in a pair of plush slippers.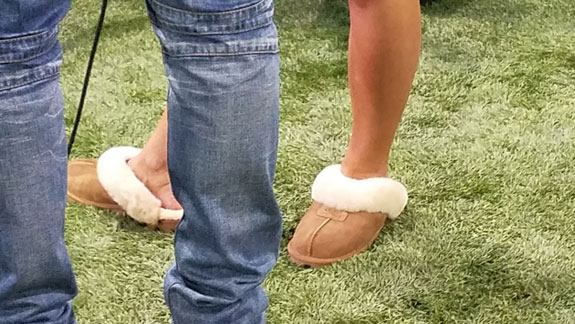 ​So practical and just one more reason to fangirl over Julie. #Goals
2. As Glenn approached publicists for one of his first interviews of the night, he went in for a peck on the cheek, saying, "Sorry, I kiss everyone!"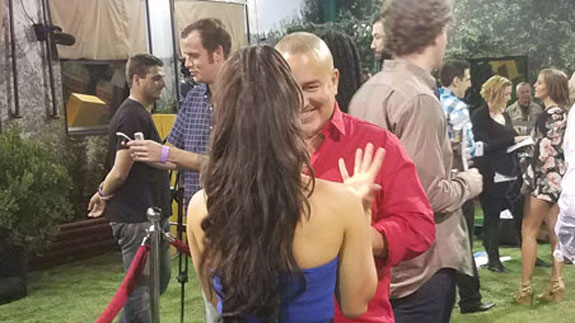 3. Corey congratulated Nicole with hugs and giggles as they passed by each other in the backyard.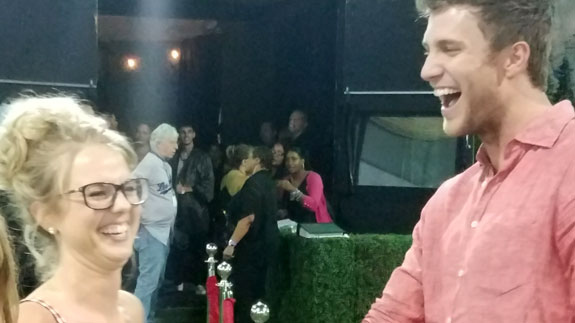 4. Frank admitted the only time he watched the Live Feeds this summer was to see Bridgette confront Paulie in the HOH room about the crude remarks he made to Natalie.
5. Speaking of Natalie, she could barely wait to get started on watching back her season at home, saying, "I want to learn more about myself by seeing how I acted on TV."
She also added that she thinks Paul is "slander mouth" as she and
Bronte
looked over their gag gifts from Jeff and got real about their fellow HGs.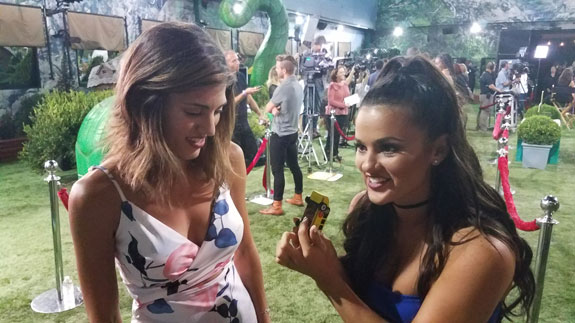 6. While looking at someone's phone, Victor asked to check his Instagram account to see if his followers had increased over the summer.
"Wow, it went from 400 to over 36,000!" he said in disbelief.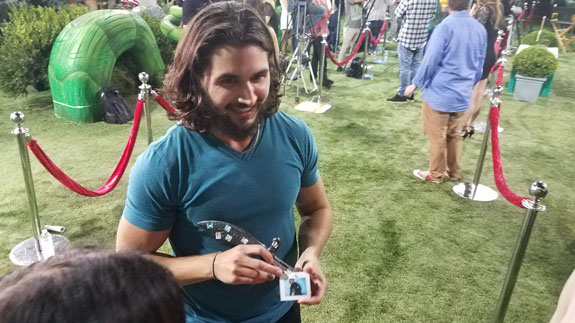 7. Michelle polled a group of ladies in the crowd about the best boutiques in Los Angeles.
"I want a hot dress to wear tomorrow," she added. After all, she'll be meeting her crush—and
BB14 winner Ian Terry
—for the first time, which was making her super nervous.
You got this, Big Meech!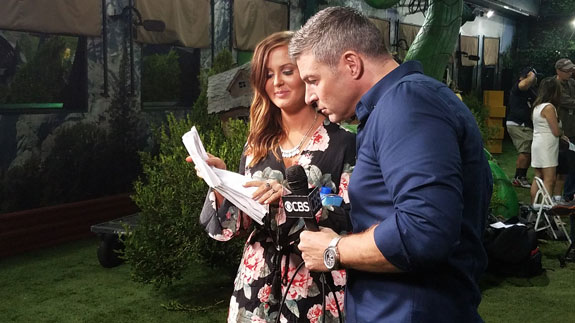 8. Nicole's pure excitement from the night could be heard from a far corner in the backyard as she FaceTimed Michigan news station WMEN TV5 about her big win!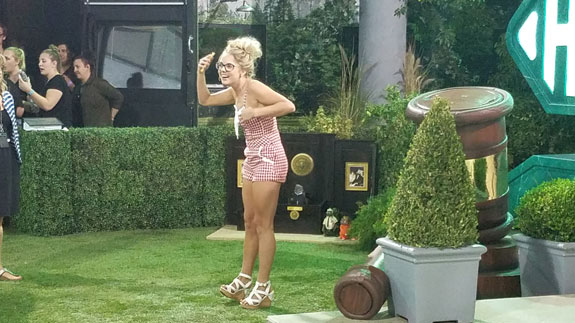 9. James admitted that he had more fun in Season 17.
"Season 18 was more controversial because I got called out a lot," he said. "Natalie told me the only reason I even got
America's Care Package
was because of her."
10. Before heading to the wrap party, Zakiyah shared her super-intense workout plan—not!
The drop-dead gorgeous HG said she honestly doesn't hit the gym at all and instead pigs out on pizza, cheeseburgers, and sushi.
Thanks for the great tips, Z-Baby!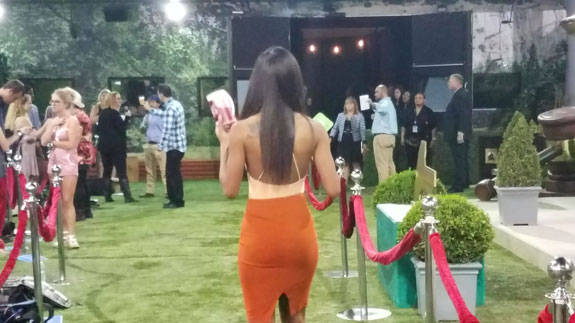 11. Paulie and Paul shared a hush-hush tête-à-tête that started with their reactions to how crazy the Season 18 finale was.
Luckily, despite the fact that Paulie ended up casting his vote for Nicole, he and Paul kept things light-hearted and hugged it out at the end.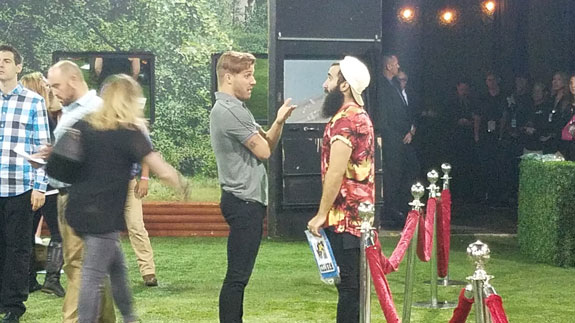 So did Frank, Vic, and Bridgette.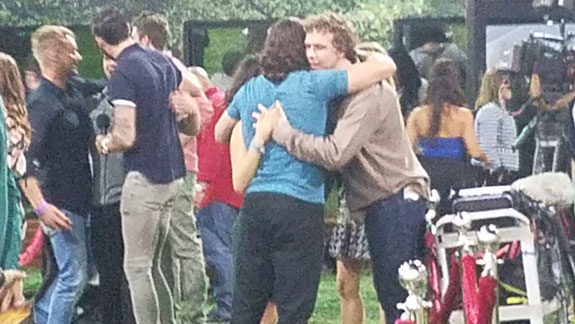 12. Michelle said that she and Jozea were the only two Houseguests on stage not to hug Nicole after her win.
We could go on and on with more details of the night, but we're gearing up for
Big Brother: Over the Top
, which
kicks off in just one short week.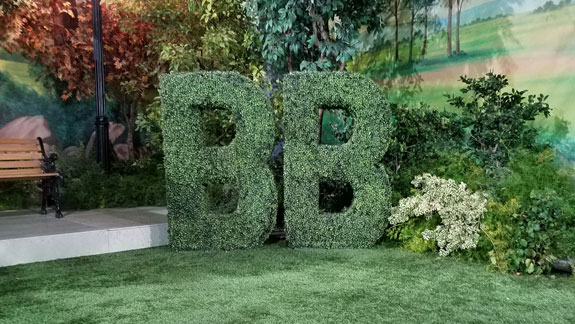 Meet the newest crop of Houseguests when the
Big Brother: Over the Top
doors open on Wednesday, Sept. 28 at 10 PM ET / 7 PM PT only on
CBS All Access
.
The polls are officially closed, so watch the premiere to see which
Big Brother
alum reenters the house:
Jozea Flores (BB18)
or
Jason Roy (BB17)
.