During the final Big Brother After Show of the season, Jeff Schroeder sat down with the Final 3 Houseguests—including third-place James Huling, runner-up Paul Abrahamian, and Season 18 grand-prize winner Nicole Franzel—to ask them about what really went down during the intense Live Finale, as well as their journeys in the house this summer.

In case you missed it, here are some of the top tidbits Paul, James, and Nicole shared during the Big Brother After Show.

First, Mr. Friendship shared whether or not he had any regrets for taking Nicole to the Final 2 instead of James.
(The short answer? Sorta!)
There's one thing Paul wishes James would have said to him prior to the finale.
While sitting next to James on the After Show couch, Paul turned to him and said he wished Captain Camo would've pulled him aside before the finale to say the majority of the jury was female and they were gunning for a girl to win.
James added that he regrets not approaching Paul about that, too.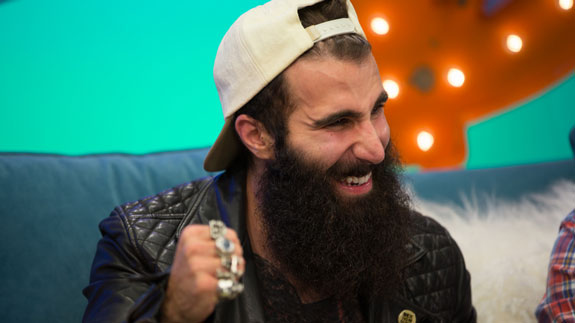 Paul was also excited that his fans appreciate his relationship with Pablo and he's got big ideas!
"I'm going to make a Pablo
Dead Skull
shirt," he said, laughing. "It'll say 'Never Cared' on the front and just have Pablo on the back."
Now,
that's
epic.
The California apparel designer truly thought he was going to be the first Houseguest evicted this summer.
Paul never imagined he'd make it to the Final 2, so that's why the finale night was even sweeter to him. He knew being a loud person in the house and pushing people's buttons made him a target, but, hey, he must've be doing something right to have outlasted 14 fellow HGs.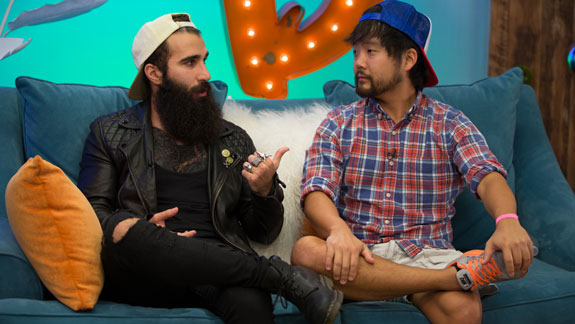 WATCH: The Final 3 on the Big Brother After Show!
James believes his biggest BB18 move was getting Frank out.
The Southern prankster said getting out such a memorable returnee with a "big swing" was really exciting for him.
He and and showmance partner, Natalie, exchanged heartfelt words at the finale.
While sneaking in a quick hug on stage, James told Little Nat Nat that he really missed her and she said ditto.
Later that night, James learned that the perky player even shed some tears over her other half while waiting in the jury house.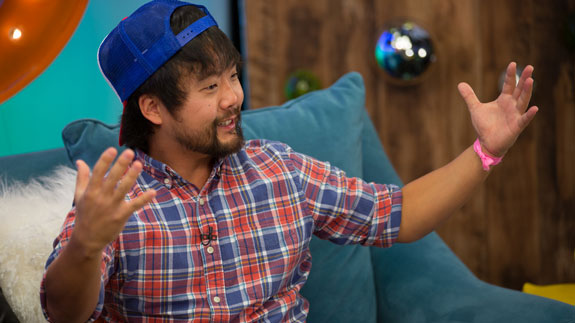 James was onto Paul's gameplay from the get-go.
"When he was on the block with
Bronte
, I was trying to get the house to vote Paul out," said the
Big Brother
returner.
WATCH:
Full Episode of Big Brother After Show with Nicole, Paul, and James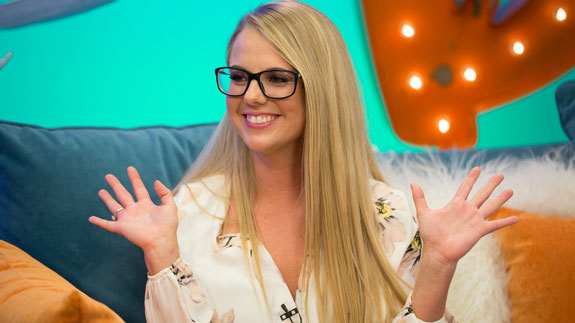 Nicole plans to spend her big winnings in a "boring" way.
First, she'll get a financial advisor, then take her family on a trip to Hawaii, and, finally, she'll put the rest away for when she wants to start a family and buy a home.
She's proud of her whole game.
From start to finish, Nicole looked back to BB18 with a smile and a few chuckles at all the ridiculous things that happened in her 99 days.
"I didn't make any emotional moves the whole entire game," she admitted. "In BB16, I played so emotionally."
WATCH:
Full Episode of Big Brother After Show with Nicole, Paul, and James
If Corey wants a relationship, he better be ready to pursue.
Nicole mentioned all season just how handsome Corey is to her and, though she's crushing on him hard, she's not the type to go after a guy.
Better act quick, Corey!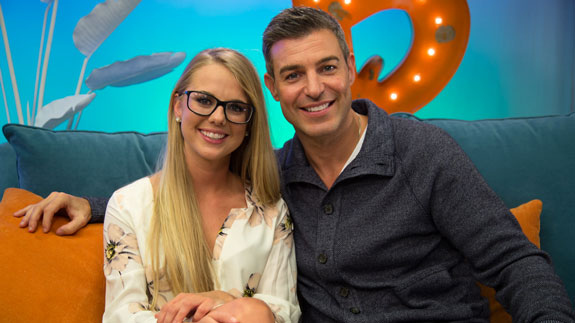 Catch
the Final 3's
interviews on the Big Brother After Show
only on
CBS All Access
.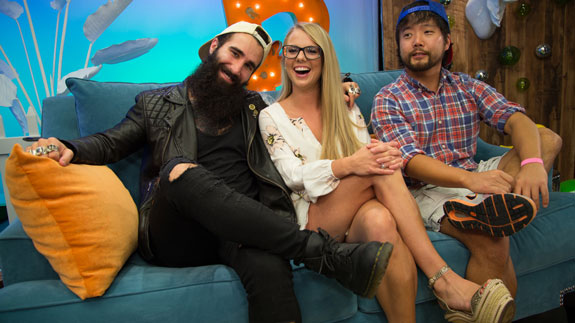 Sad to see the summer end? Don't fear because you'll be able to meet a whole new crop of Houseguests when the
Big Brother: Over the Top
doors open on Wednesday, Sept. 28 at 10 PM ET / 7 PM PT only on
CBS All Access
.
Until then, be sure to
vote for which returning Houseguest you'd like to see join the cast
:
Jozea Flores (BB18)
or
Jason Roy (BB17)
. The polls will close on Tuesday, Sept. 27 at 2:59 PM ET / 11:59 AM PT.
Only
CBS All Access
subscribers can vote, so register now and help cast the final Houseguest!