Tempers Flare After An Alliance Shatters On Big Brother
After flipping to keep Christmas in the BB19 house, Josh gets an earful from former allies Cody and Jessica.
Posted on Jul 10, 2017 | 09:30am
After
Jillian
was
sent home last week in a shocking Live Eviction
, emotions were running high in the
Big Brother
house as the Season 19 Houseguests prepared to compete against each other for a new Head of Household, which left some players wanting sweet revenge on the recent blindside.
STREAM: Full Episode 6 Of Big Brother Season 19
With the numbers no longer on their side, it didn't take long for
Jessica
and
Cody
—also known by their showmance name, "Jody"—to start lashing out at the former allies who they thought might've flipped their votes from
Christmas
to Jillian.
Jody's biggest target?
Josh
, who attempted to explain his strategy, but the power couple did
not
want to hear anything the haircare salesman had to say.
Watch the above clip to see the entire confrontation unfold.
While Josh tried to make peace, Cody made it clear that he
wasn't
interested, saying, "There's no ands, buts, or anything—the conversation is over."
But the Miami native persisted, which is when Jessica jumped in and told Josh how she
really
felt: "I don't have
any
respect for you anymore."
Jody had every reason to feel cornered, considering that
Paul
, who Cody tried to backdoor last week, is now HOH and has made no secret of his desire to return the favor and give Cody his walking papers.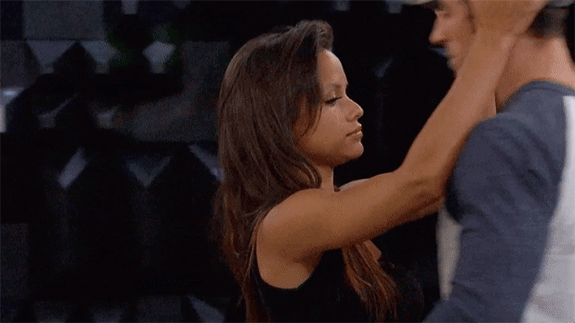 Cody and Jessica appear to only have each other now, so there's a good chance the pair is praying for a miracle—or, better yet, the benefits of a temptation.
Who will win the next POV competition? And how will Ramses' surprise self-nomination affect Paul's plan to get Cody out of the house?
Stream full episodes of every past season of
Big Brother
on
CBS All Access.