Cody Nickson's Big Brother experience was, if nothing else, a true riches-to-rags story.

After winning the first comp of Season 19 and becoming the first HOH, his plans quickly fell apart at the hands of several Houseguests before getting the boot in the latest Live Eviction.

But, the 32-year-old may not be out of the game just yet, as host Julie Chen revealed that the evicted HGs have a chance to battle their way back into the house next week—and Cody already has big plans if he manages to snag the opportunity.

WATCH: Cody's Full Post-Eviction Interview With Jeff Schroeder On CBS All Access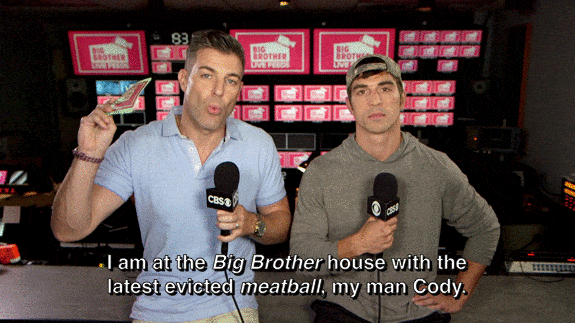 After every eviction this season, BB alum Jeff Schroeder will chat with the latest evictee about their journey inside the house—and their unfortunate exit. If you're already a Live Feeder, you've got a VIP pass into these raw Q&As.

But if you're not, subscribe to CBS All Access now to watch all of this season's exclusive post-eviction interviews—not to mention the ability to check in on the Houseguests 24/7.

During their chat, Cody explained to Jeff just how he went from "king of the castle to bottom of the barrel," as Jeff put it—a descent that clearly made the HG "hopping" mad.

That said, Cody still has a chance to get back into the house—and if he does, after everything that went down in his last few days in the game, Cody plans to target is former #1 ally, Mark!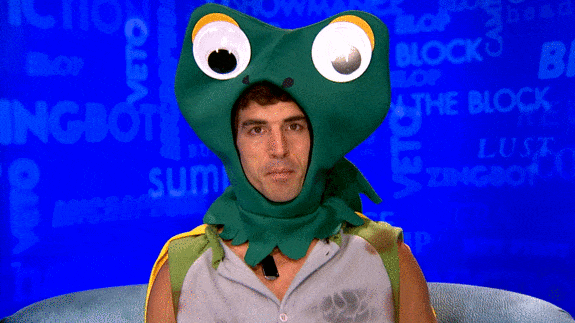 Not only that, he said he wants to team up with the unlikeliest HG of all...

"Believe it or not, Paul," he said. "He's awesome at the game. He's going to steamroll everybody, so I might as well jump on the Paul train, too, and then wait for [an actual] good moment to take him out."

Why the change of heart?

Perhaps more importantly, how will Cody's bae Jessica fare without him in the coming weeks? Will she be the next target of the house?

Learn all the juicy details in Cody's full post-eviction interview with Jeff Schroeder on CBS All Access.

STREAM: Cody's Cold-Blooded Departure In Episode 8 Of Big Brother 19

Stream full episodes of every past season of Big Brother on CBS All Access.