Kevin Teaches Ramses How To Adult On Big Brother
This Boston pop takes the cosplayer under his wing—and amazing life lessons follow.

Big Brother has definitely seen its fair share of showmances this season, but an unlikely bond between stay-at-home dad Kevin and cosplayer Ramses may have them all beat.

STREAM: Kevin Teaches Ramses A Thing Or Two On Episode 9 Of Big Brother 19

You see, the two Houseguests have formed a totally hilarious—and surprisingly sweet—mentor/mentee relationship inside the house, as seen in the latest episode of BB.

It's kind of awesome when you remember Kevin and Ramses are the oldest and youngest guys in Season 19, respectively.

Whether he's teaching Ramses how to cover his mouth when he burps or pass off counterfeit bills at a liquor store, Kevin seems to have no shortage of outlandish life advice.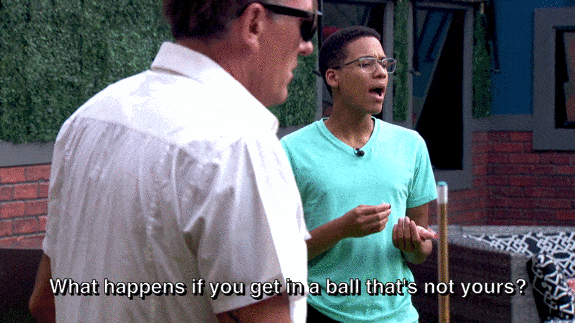 "Kevin teaches me history, he teaches me street smarts—even self defense," Ramses explained.

"Listen, Ramses looks up to me," Kevin said in the Diary Room. "He has no choice; he's five-ten, I'm six-three."

At the same time, Kevin and Ramses appear to have a genuine connection—if not in-game, then at least in their downtime. (Kevin even said he plans to invite the young HG over for Thanksgiving!)

Just look at how precious: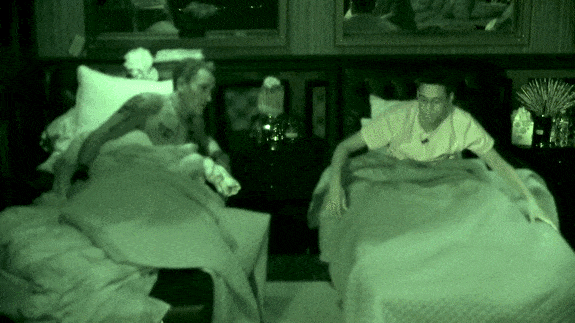 We're not crying, you're crying!

Do you think Kevin and Ramses are in it for the long haul? Or will their friendship fizzle under the stress of the game?

WATCH: Kevin Teaches Ramses How To Adult On Big Brother

Stream full episodes of every past season of Big Brother on CBS All Access.