Jason, everybody's favorite rodeo clown, is undoubtedly one of the more low-key Houseguests on Big Brother, but that doesn't mean he isn't capable of shedding a tear or two when the time is right.

Prior to the Power Of Veto competition, Whistle-Nut broke down when talking about how he normally puts his two-year-old son to bed. "My boy is badass," he told the rest of the Houseguests.

STREAM: Jason Gets A Sympathetic Hug From Josh On Episode 14 Of Big Brother 19

"I put him to bed, he goes right to sleep... I hold him, and I say, 'Son, I love you, and your dad will see you first thing in the morning. Now, you sleep tight.'"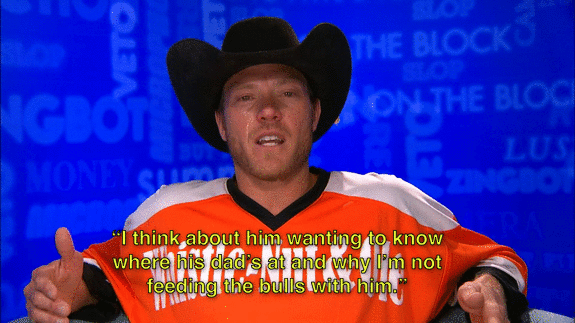 "Every day I think about him wanting to know where his dad's at," he continued. "Why I'm not feeding the bulls with him, why I'm not feeding the dogs with him, why we're not riding the horses, why we're not doing any cowboy stuff."

Luckily, Josh was around to lend an ear—and a bear hug. "You're a great dad," he told Jason.

"I'm coming home, son," Jason told his boy in the Diary Room. "With 500,000 bucks!"

WATCH: Jason Tears Up Talking About His Young Son On Big Brother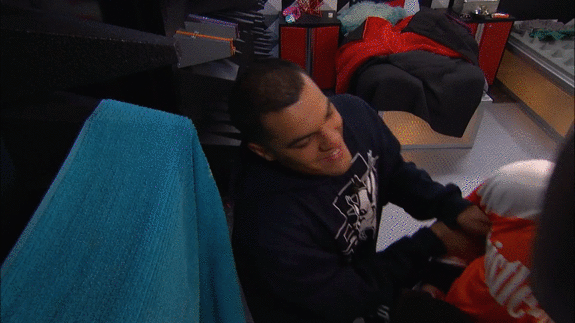 Will Whistle-Nut be successful in bringing the prize money home to his son?

Or will he crack under the pressure and join the other Evictees?

Stream full episodes of every past season of Big Brother on CBS All Access.