Take A Peek At Josh's Stream Of Consciousness In His HOH Letter
The 23-year-old serves up a whole bowl of meatballs in this raw message to his friends, family, and fans.
Posted on Aug 9, 2017 | 01:15pm
Miami native
Josh Martinez
went from the dungeon to the penthouse when he took the win in most recent
Big Brother
HOH competition
and moved into the fanciest room in the house.
Following his lucky victory, the 23-year-old was given a personalized care basket and quiet time to reflect from his luxurious HOH suite.
In an exclusive video taped from his decked-out suite,
Josh proclaimed himself the happiest man alive now that he's competing on Big Brother
.
WATCH: Josh Says He's the Happiest Man Alive On CBS All Access
What else did Josh have to say about his position in the house and living with a bunch of meatballs?
See below for Josh's entire blog sharing his thoughts on being HOH: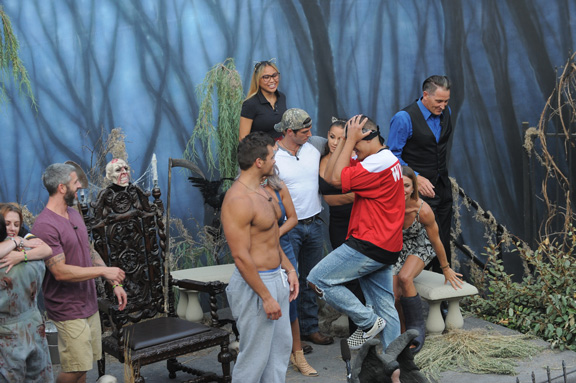 What's up familia,



Your boy is the HOH for the week and it feels real good. Half of these meatballs did not know what hit them, lol.

It's Day 49 in the house and if you would have asked me if I would have made it past Week 1 I would have said no shot. Now that I think of it, the golden apple at the time was a curse because it was part of me being isolated so soon, but it turned out to be a huge blessing.

Thanks to that golden apple I made it to jury, lol. JURY, guys. I was the first confirmed Houseguest to be in Jury for some other houseguest they confirmed their spot week one because they have played it safe the past six weeks... not mentioning no names, but yeah, Matt, that big meatball knew he was going to Jury, but for your boy it has not been easy as I am sure you all have seen, but if I didn't play it safe the first half. You better believe I won't play it safe for the rest of the game.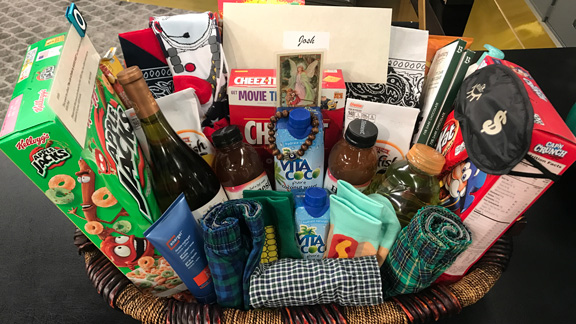 Now, let's talk about my gameplay and position in this house the past six weeks because I know it may seem I have been all over the place. I came into this house wanting to align myself with loyal and honest players. I know this game is about manipulation and lying, which I am down for, but as long as I found a solid team, I would be loyal and honest to them and play the rest of the house.

Well, I ended up finding loyal genuine people that were on two sides of the house. Jason, I instantly knew I wanted to work with him in this game. I saw that he was a good family man and was trustworthy, and instantly locked in with him. And Kevin, oh man, my boy Kevin. Lol. I love that guy. He's playing his own game but I know he has my back and being the outsiders since Day 1 bonded us more.
READ: Josh Putt-Putts The Houseguests In Their Place On Big Brother
He has no idea how much I appreciate him and how he has helped me in this house even though I know I drove him crazy, lol. He's like my house dad, but we all know Kevin is Kevin and is playing his own game. As long as he has my back, I got his, but I also made it clear to him that I was on his side.

Then, we have Paul and Christmas. These two were in a huge alliance Week 1, but I built an instant friendship with both of them then. When Paul walked in, I knew he was somebody I wanted to work with because of who he is as a person and what he stands for. I watched last season and respected how loyal he played the game, so even though a majority of the house was threatened by him, I knew I wanted to work with him right off the bat.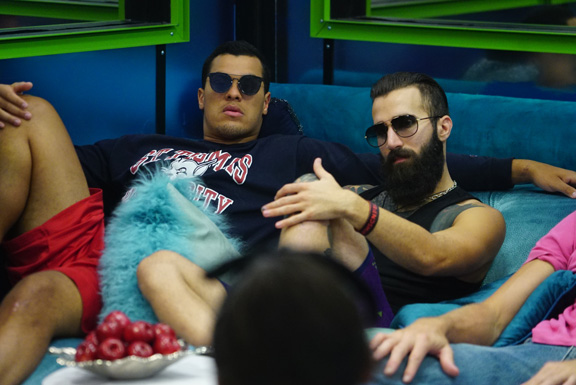 And, Christmas, she has empowered me, checked me, and has helped me so much in this game since Day 1. As soon as I walked in, I gravitated towards her, which is crazy how it played out, and in our room Week 1, said we would look out for each other and have each other's back, and that's how it has been ever since.

So I found myself playing the middle for a while between the outsiders and this huge alliance that was formed. Being in this position, playing the middle and being isolated, gave me a really good insight into people's gameplay character and just instantly spotted out all the shady meatballs, lol.

So I had Christmas giving me information about this huge alliance plan each week and the order of elimination for each Houseguest, which was funny, but I also had a bond with all the outsiders, so even though to many it seemed like I was a floater or not strong competitor from being a big fan of the show, I knew a huge split was coming between that big alliance, so I had to let the outsiders know to stay calm and just let it play out.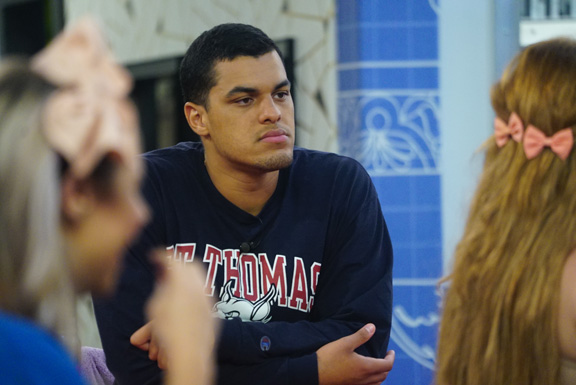 It's funny how it all worked out because now, mi familia, your boy is HOH and all these meatballs that have played it safe are scattering being really paranoid and losing their minds, lol. Finally, I feel in a really good position in this house.

Paul and Christmas have seen my loyalty to them and that I have their back no matter what, but also the house has seen that I am a loyal honest person and they're starting to enjoy having the kid around the BB streets, lol.

Moving forward, I'm going to continue having the backs of the people that have been there with me since Day 1 and have shown me loyalty. And the rest of these meatballs... they played themselves because it's game on baby.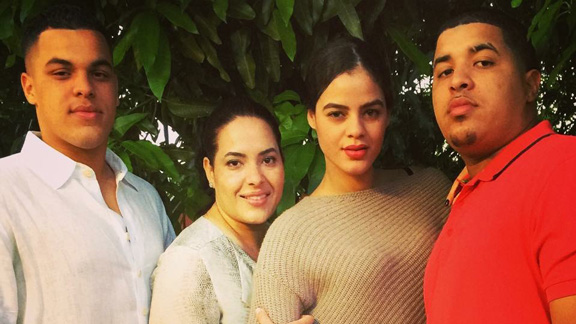 Real quick to my family and the fans, I say this all the time but I am living the dream. Big Brother has been the best experience and I wake up every morning loving every singe minute of it. Being a huge fan of the show and not being able to talk about it with other Houseguests to not put a bigger target on my back has been part of my strategy, but just know your boy knows what he's doing and I know the game better than half of these meatballs.

Yeah, you guys have seen the crazy, emotional, and hot-headed side of me but also the loyal, loving, and kind man that I am. But now, familia, you guys are going to see the game player.
It's been real fun and a message to all the fans is, being underestimated, looked at as a weak competitor, and a floater is a huge advantage. Never let nobody, especially a pack of meatballs, see how smart you really are.

Mi Familia, it's been real. Hopefully I will win HOH soon and I can ramble a bit more, lol.





Sincerely,


Josh
Stream full episodes of every past season of
Big Brother
on
CBS All Access.