Fan-favorite OTEV is back—and this time he's coming for soles!

The possessed piglet went from sweet to spooky as he told the participating Power of Veto players his monstrous plans.

STREAM: OTEV Returns To The BB House On Episode 20 Of Big Brother 19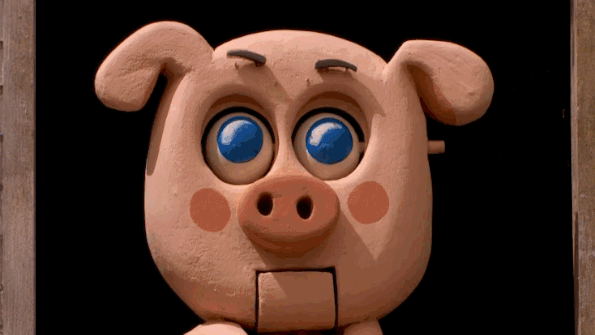 In exchange for the Power of Veto, five Houseguests braved the scary swine in a memory-based race. After hearing BB19-based clues, the players sifted through slime to find the frightening farm animal's "sole"—as in shoe soles.

However, the process of creating OTEV was a challenge unto itself. Speaking with Co-Executive Producer and lead comp designer Heath Luman, we learned where the idea for this version OTEV came from and how it was constructed.

"When coming up with a character, we always have to figure out what items are retrieved," Heath said. "The wordplay of the demon asking for soles of shoes seemed to be funny so we went with it."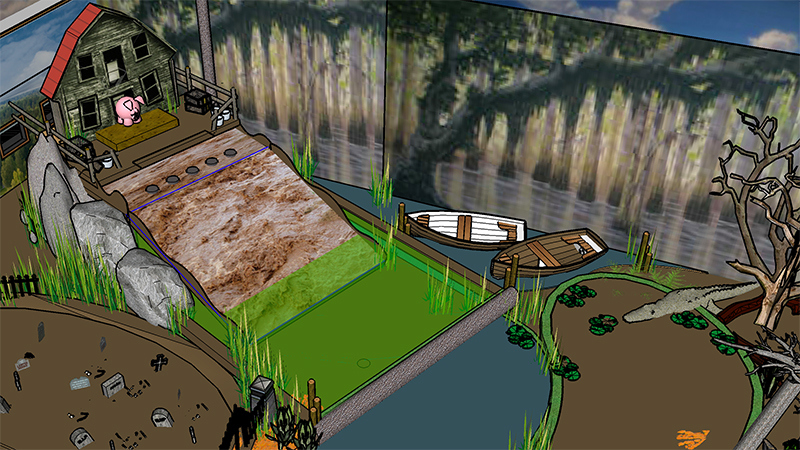 As for creating the sickening swine, Heath said the process took a couple weeks in total and involved sketching up roughs of the character, carving it out of foam, testing out different "vomit" mixtures, constructing the mechanics of the eyes/eyebrows and fangs, and installing OTEV in the yard.

"Unlike any other OTEV, this one was challenging because we had to make two different characters in the same body," Heath continued.

"We considered two different characters swapped out in a smoke screen, and even a projection screen with animated images, but those just didn't have the same feel as a single character changing right in front of the Houseguests' eyes."

Hence, the final product.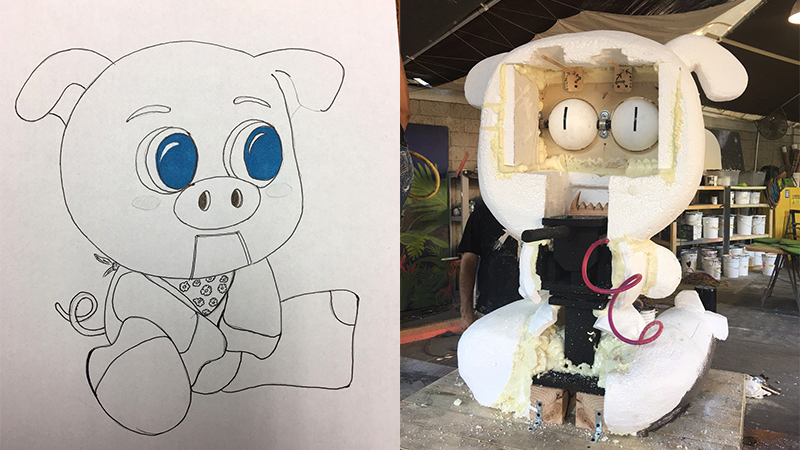 With each revolting round of the comp, the haunting hog sent the slowest Houseguest to Veto Hell.

In the final match, Alex returned to OTEV first—only to find she was empty-handed. In her neck-and-neck grapple with Mark, her sole slipped—along with her chance of victory.

WATCH: OTEV The Possessed Piglet Hogs The POV Competition On Big Brother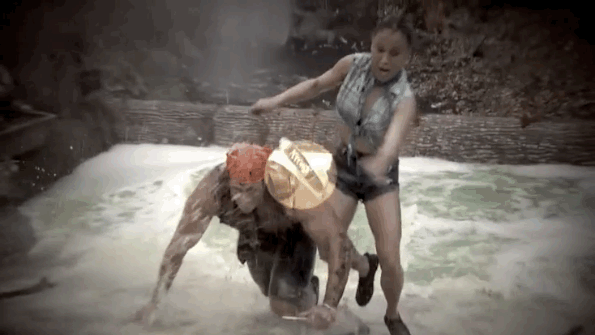 Crowned as OTEV the possessed piglet's eternal servant, Mark left the soul and slime-filled swamp with the golden Power of Veto.

Now that the personal trainer is off the block, will tonight's Live Eviction separate Jody for good?

Stream full episodes of every past season of Big Brother on CBS All Access.