Jody And Josh Squander Their Last Chance To Get Along On Big Brother
There's always been tension between these three, but this particular argument may have been the final straw.
For weeks now, "
Jody
" (
Jess
and
Cody
) and
Josh
have been butting heads when it comes to just about everything, but their most recent argument in the house may have blown their chances of
ever
getting along again—especially considering how the Live Eviction played out.
STREAM: Josh, Cody, And Jess Go Head-To-Head In Episode 21 Of Big Brother 19
What started out as a simple spelling contest escalated into one of the most heated arguments of the summer, full of finger pointing, cursing, and deep-rooted anger.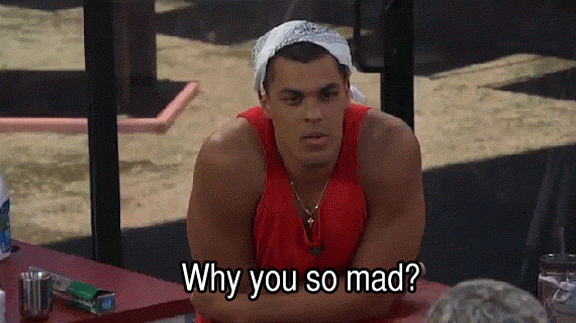 When Josh approached Jess in the kitchen, Cody could feel that his girl was beginning to feel uncomfortable, so he stepped right in with some pretty hurtful words for the 23-year-old who was quick to remind Jody that he had "a degree and a business."
Jess' response was harsh and to the point: "I still think you're a moron… don't speak to me, don't address me, get away from me."
"This isn't a game to me, Josh," said Cody with a mouthful of cereal.
The Miami native went on to say, "Like, do you realize you're playing a game? I'm 23 and I'm more mature than you guys. Everything you say doesn't affect me."
And,
that's
when things took off.
With each back-and-forth insult, the room got louder, angrier, and more chaotic—and
everyone
could feel it.
Paul's
face said it all.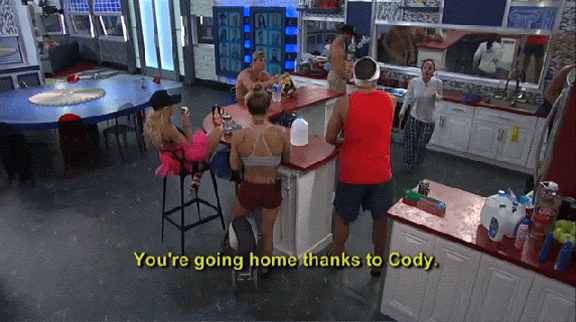 What does this mean now for Josh and Cody in the house now that
Jess has been evicted
?
Will there be more heated fights to come?
One thing's for sure—this rowdy, can't-miss fight had
Big Brother
fans talking
all
night.
WATCH: Jody And Josh Squander Their Last Chance To Get Along On Big Brother​
Stream full episodes of every past season of
Big Brother
on
CBS All Access.