This week's Power of Veto competition on Big Brother turned out to be one of the most entertaining yet, as the Houseguests were gifted—and punished—with various "rewards" at the end of their BB Adventure Tour.

Basically, this comp had the HGs slingshotting arrows onto different points, or "adventures," on the map to earn points. As you can see in the image below, each adventure was inspired by cheeky BB references and previous Houseguests...

STREAM: The Latest POV Comp On Episode 23, Season 19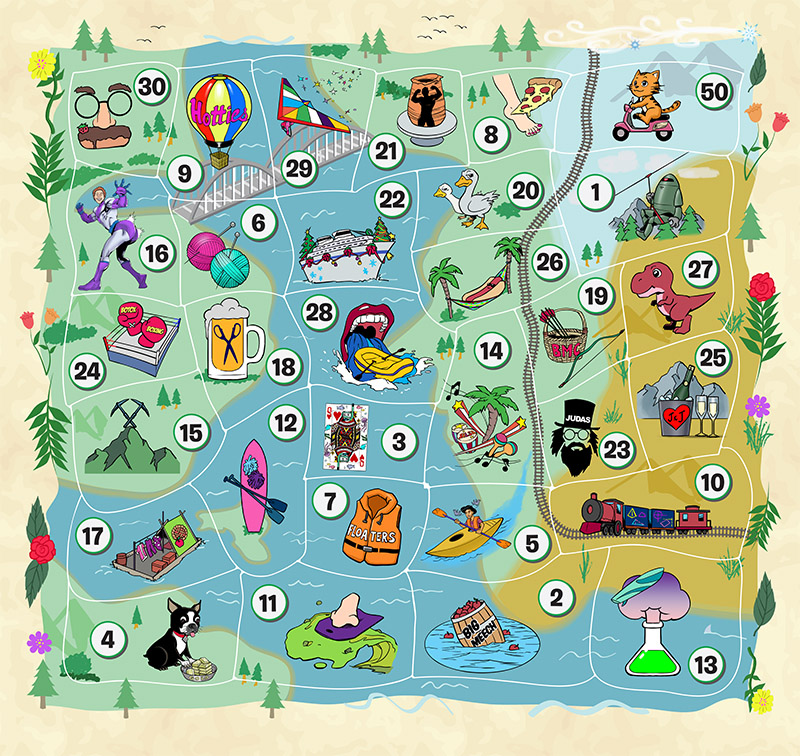 1 Fun Point - Zingbot's Zings and Zip Lining
2 Fun Points - Big Meech's Apple Bobbing and Throwing
3 Fun Points - Vanessa's Underwater Poker Lessons
4 Fun Points - Glenn's Dog Grooming and Gold Mining
5 Fun Points - Jozea's Crazy Cuckoo Kayaking
6 Fun Points - Liz and Julia's Needlepoint For Two
7 Fun Points - Rachel's Rafting with Floaters
8 Fun Points - McCrae's Pedicures and Pizza
9 Fun Points - Amber and Cassi's Hot Air Ballooning with Hotties
10 Fun Points - Basic Becky's Trigonometry and Train Rides
11 Fun Points - Mike Boogie's Booger Picking and Boogie Boarding
12 Fun Points - Natalie's Paddle Boarding and Pom Pom Making
13 Fun Points - Steve's Science and Surfing
14 Fun Points - Victor's Salsa Dancing and Sewing Adventure
15 Fun Points - Derek's Manipulation and Mountain Climbing
16 Fun Points - Eudy's Booty Camp
17 Fun Points - Paulie's Apple Pies and Pajamas Party Boat
18 Fun Points - Donny's Beard Trimming and Beer Tasting
19 Fun Points - Beast Mode Cowboy's Basket Weaving and Bow Hunting
20 Fun Points - Gheesling's Geese Gazing
21 Fun Points - Mr. Pectacular's Posing and Pottery
22 Fun Points - Corey's Christmas Caroling and Crocheting Cruise
23 Fun Points - Judas' Imaginarium Theme Park
24 Fun Points - Dr. Will's Botox Boxing Camp
25 Fun Points - Jeff and Jordan's Rock Climbing and Romance Retreat
26 Fun Points - Ian's Hammocks and Hot Dog Eating
27 Fun Points - Momma Day's Dinosaur Day Trip
28 Fun Points - Johnny Mac's Rafting and Root Canal
29 Fun Points - Frankie's Glitter Gliding
30 Fun Points - James' Pranks and Pastries Workshop
50 Fun Points - Meow Meow's Moped Manicotti Tour

While HGs like Matt and Elena left with Outback Steakhouse dinners and cold, hard cash, respectively, others weren't so lucky.

The fun started with Jason, who, no stranger to wacky outfits, had to don the X-treme-itard, which meant everything he did for that week had to be "extreme."

How extreme, you ask? Well...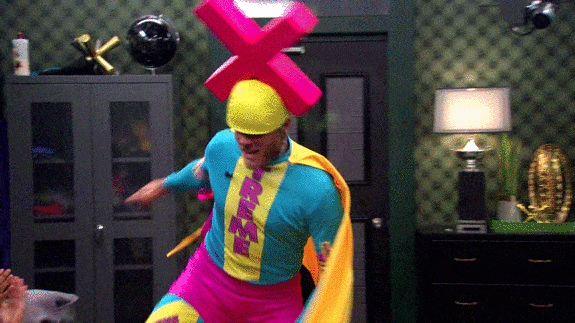 Next up was Paul, who chose Christmas to be his tandam tandem skydiving partner for 48 hours—and it was actually pretty adorable, to be honest.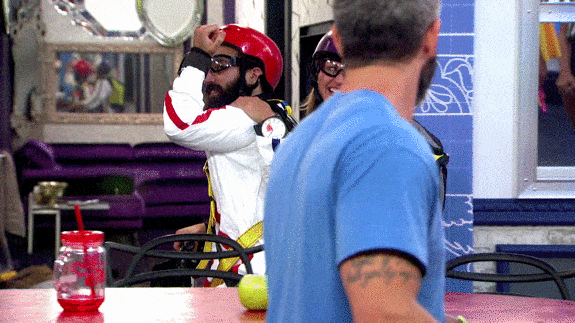 Alex got it the worst, though. While she was poised to win $5K, Elena stole it from her in exchange for the Adventure Guide punishment—which meant she had to lug around full camping gear and cook hotdogs for everyone at a moment's notice.

Daaaang!

How will these hilarious—and brutal—punishments affect the Houseguests' game moving forward?

WATCH: Big Brother Takes Its Harsh But Hilarious Punishments To The X-Treme

Stream full episodes of every past season of Big Brother on CBS All Access.