During the most recent Big Brother HOH Competition—"Ready, Set, Woah"—Christmas hopped away the winner after the Houseguests threw the comp in her honor.

Even though the 33-year-old fitness superstar won the challenge by default, she still raised her crutches in the air after the sweet victory and reveled in all the glory that came with winning her second HOH.

STREAM: Christmas "Races" To Her Second HOH Win On Episode 32 Of Big Brother

What else did Christmas have to say about making it to the Final Seven?

See below for Christmas' entire blog sharing her thoughts on being HOH:




Hello Big Brother and Team Misfits Fans!!!

I just woke up so please excuse me if this entry is a little off. There's not a lot of great sleep in the house or typing happening, so please keep up with my thoughts as they are normally like tennis balls in a dryer. It's Day 76 and I am simply blown away at how this game has played out.

As HOH this week, my objective is to send Jason "Cowboy" to jury and that isn't a light-hearted move. I have tried to work with him since the beginning not knowing he had voted for me not once, but twice.

Regardless, he was never willing to come around until recent and by then, it was simply too late. The pressure of the house is getting to people and although there aren't major enemy targets, there are major friendships developing with the targets. This only compounds the difficulty of playing the social manipulation aspect of this game and evicting someone.

My Team Misfits are still locked in and we are closer than ever. There's been some bumps this week due to the difficulty of wanting to get Jason out but we have worked though it and have been there for one another. Josh, Paul, and myself have literally watched every team have some sort of distrust between them (except for Raven and Matt but that's a WHOLE different blog) and get split.

With only seven people in the house, and one going home, Team Misfits take up HALF THE HOUSE!!!!! We are all in a slight disbelief that our plans have been unfolding so well and we are exactly where we thought we could be from several weeks ago. TOP THREE is right around the corner and we can definitely take it home.

My only reservation is how top two will play out. I honestly have TRIED not to think about what will happen depending on who wins the last HOH Competition, but I have to. I am uncertain what the boys will do and who they would take, myself or the other teammate; but I know that it won't be an easy decision.

I truly don't want to know who they would take. For myself, I am trying to weigh in everything for the season to make a FAIR decision. If it comes down to my decision, it will honestly be the hardest decision I have had to make in this game. As much as I WANT to win that HOH to secure my spot for the Final Two, there is definitely a part of me that absolutely does NOT want that burden and dreading that potential.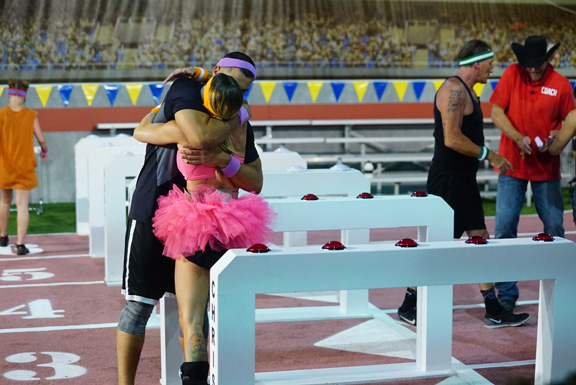 Josh and Paul have been the BIGGEST blessing in my game and life. I have had a difficult time with my broken foot with trying to show people I am a capable competitor but also that I don't want to be carried through this game. It's been painful and frustrating to say the least and now that we are down to the final weeks of Big Brother, I am down to the final weeks of a broken foot.

Without both Josh and Paul, I am simply not sure where I would be. I could very well still be in the house, since EVERYONE else sees me as just a number and not a competitor, but it wouldn't be the same at all without them here with me. They have become more than my Big Brother family... they have become my best friends.

NO MORE "PEPPY" today (aka the scooter)!!!!! No, I am not walking 100% YET but it is in reach!!! Today I can put a little weight on my heel and hobble around with crutches and yes, I am excited about that! It has been almost TEN WEEKS since I broke this dang foot and I have THREE MORE WEEKS before I am walking without a crutch at all.

I find it a little ironic that the first week that I can walk without any crutches will be the week Big Brother ends (I believe). I think about what wild potential that could have with possibly being in the top two…

To everyone at home, I MISS YOU SO MUCH!!!!!!! Fran, mommy loves you so much and I cannot wait to put my face to your wrinkle face and get cuddles again. I hope you are having an amazing summer. I have a little bulldog from my HOH basket that looks just like you did when you were a baby.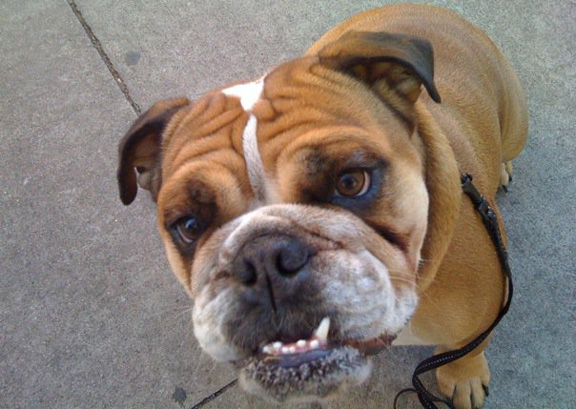 Kathryn, although this is a few weeks early, CONGRATS!!!!!!! I hate that I will be missing your wedding but I am so excited for this time for you two. I hope that you have the best time of your life in your wedding and that Fran is the flower girl. I can't wait to see pics and catch up on it when I get home.

Jenny and team—you guys are my Oz!!! Thank you so much for all of the work I know you have had to do in my absence. Because of you two I am able to focus on this game and play with confidence that everything that was set up before I left is getting done and done well!!! I know we have a lot of work to do when I get out so let's set it up and hit the ground running!!!

WATCH: The Houseguests Ready, Set, Throw The HOH Competition To Christmas On Big Brother

Pops, I hope you are enjoying your new land and your motorcycle. I think that everyone in the house would love you and your stories. I try to tell some that you have told but they just aren't the same as yours. If I make it to top two, I hope that you are able to fly out too!!

Mom andJohn, I hope the farm and the critters are doing well. I know you will have a ton of stories for me when I get out!!! I am doing what you taught me.. killing them with kindness (although sometimes it is VERY HARD) although my Christmas Bish comes out at times… I think I have done well being myself and keeping a smile on my face and a laughter in the room.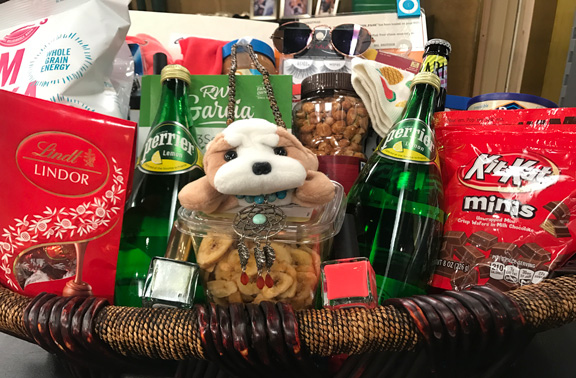 Kole and Chris, I might be WAY off here… but I have a feeling that you two might be expecting again!???? Maybe I just have baby fever because of Jason's news but I have always had an idea whenever you two were expecting before. Either way, I miss you both and love you very much.

Christopher, my "little bro!" I hope you are doing awesome and enjoying that Cali life. My teammate Josh reminds me of you a lot, so it is almost like you are in the house here with me. I can't wait to see you again. I have something special I want to send you when I get home!!!

OK BB Fans, I am OUT OF TIME!!!! THANK YOU to everyone that is watching and supporting #TEAMMISFITS here in the house. I am having the time of my life. Keep believing in your dreams, chase them with all your heart, and dare to amaze yourself. You never know what might happen.

Love,
Christmas

Stream full episodes of every past season of Big Brother on CBS All Access.