When the vote to evict led to a tie between Big Brother nominees Kevin and Jason, HOH Christmas had to break the unfortunate news of who would be the next evictee of the summer.

STREAM: The Second Double Eviction Of The Season Rocks The House On Episode 34 Of Big Brother

The shocking blindside left the Iowa rodeo clown in a speechless state as he stormed for the door without any meaningful goodbyes—not even to his ride-or-die Alex.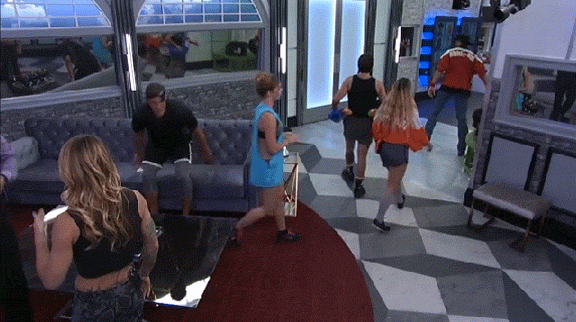 On stage, when Julie asked Jason what he thought went wrong, Whistle-Nut responded with, "Counterfeits, man. Julie, there's just a bunch of counterfeits in there, and this was absolutely 100 percent unexpected."

Though he was fuming with frustration, he did want to note: "I'm glad I made it this far as I did. I never expected to come this far."

Then, Julie turned the upset evictee's attention toward the emotional goodbye messages from the cast, where he learned some more strategic gameplay that had been going on behind his back, including how Josh went along with Paul's elaborate plan to get out the expectant father out this week.

Jason could barely hold it together in his seat learning that bit of information.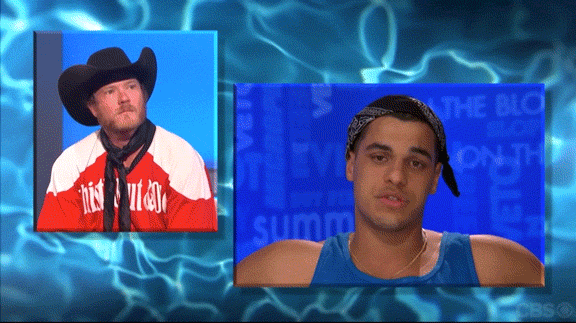 "That was a blatant turn on friendship," he said about Paul—the HG that's been running the show lately.

"I'd like to just run straight for a really long time," Kevin added.

What else did Jason have to say about Paul's deceptive ways?

And, who would be the second evictee of Double Eviction night?

WATCH: An Epic Blindside Sends One Furious Houseguest Out Of The House In A Hurry On Big Brother

Stream full episodes of every past season of Big Brother on CBS All Access.