The BB world is still spinning after a dramatic and shocking Big Brother finale crowned Josh this season's winner after a neck-and-neck win over BB vet Paul.

STREAM: The Winner Of Big Brother 19 Is Announced On The Season Finale

Out of all the surprising reactions from fans, audience members, and cast members alike, the 23-year-old Miami native's was maybe the most over-the-top.

Pure disbelief.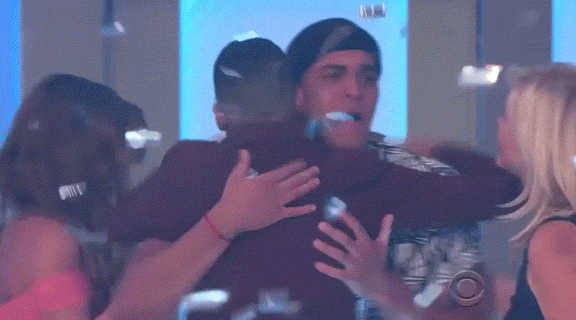 We caught up with the big champ following his jaw-dropping win to hear how he was feeling after such an epic night, how he thinks his authenticity brought him to the end, and where he plans on crashing in LA this week while he's sight-seeing.

How are you feeling coming off of your Big Brother win?

Josh Martinez: Listen, I'm in complete shock. [I'm a] deer in headlights. I can't process it and I probably won't process it until two months from now [when] I'm going to watch the video and not believe it still. It was amazing.

How does it feel to be added to the list of Big Brother winners?

Josh: [Laughing and screaming hysterically.] It's surreal. I have dreamt about this moment since I was 14 and I literally said, "One day I'm going to sit in that Final 2 and I'm going to win," and it happened.

Not only that but, just to know that I'm the first Latino-Cuban winner is the best feeling in the world. I didn't know that. I thought somebody else was, but it's the best feeling ever.

When you decided to bring Paul did the Final 2, how confident were you that you'd win against him?

Josh: Not confident at all. It was a toss-up, but I gave him my word [and] stuck loyal to him. He gave me his word that he was going to take me to the Final 2. I believed him. He never went back on his word with me.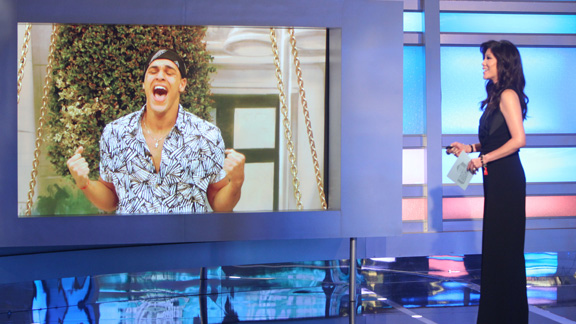 So, I was willing to take the toss-up. I knew that I had goodbye messages over him and that I was saying the truth of how I was playing my game. He played a great game but I played the truth and a great game, and it was my moment to tell people why I did what I did.

And I knew that with the speeches, I was going to crush it. I knew it was going to be a head-to-head and that's the way that I wanted it.

Were you surprised by the Jury's votes?

Josh: As soon as Christmas' vote came in, I thought that I lost. I instantly thought I lost. I wished [Paul] the best. I was so happy for him. I was like, "Dude, you won. You deserved it. You worked your butt off."

Then it was a locked vote and I instantly panicked. My heart dropped. I literally was in complete shock. I couldn't even move. It was the craziest feeling in the world. Cody's vote threw me off.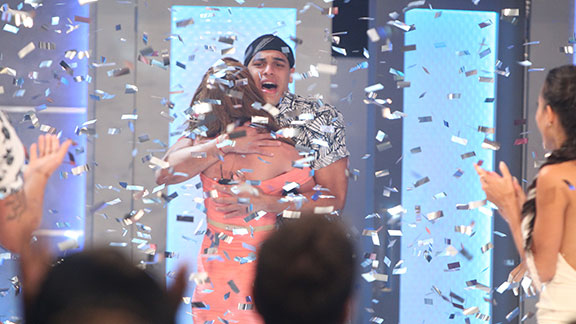 What do you plan on doing with your big winnings?

Josh: I'm definitely going to an accountant and a financial advisor. And, I just want to give back and splurge on my parents. They work so hard and they've done so much for me and my siblings, that I can't even get into it.

They've given me the world and now it's time for me to repay them. I'm going to take them on vacations and take care of them in any way that I can.

How did living in the house all summer change you as a person?

Josh: I thought I was going to have the best summer of my life and I was just going to play the game and when I went, I went. It was the most intense thing I've ever been through in my life and I reflected so much. Honestly, I gained so much from Big Brother that I am in debt forever with Big Brother.

I grew as an individual. I grew as a man. I matured so much. Being reactive and compulsive... I had to control that and contain it, and that's why so much emotion was coming out. I had to contain a lot of things I wanted to do and say and it made me a bigger person.

My strength in being separated from my family made me a stronger man. And, just winning and the friendships that I built, I'm beyond blessed. I'm so grateful for CBS production, casting, and just everybody that played a role in getting me to this point.

WATCH: Big Brother Season 19 Winner Revealed

Do you plan on remaining close friends with Paul and Christmas outside of the house?

Josh: 100 percent. I love those two so much, I don't even know where to start. The game is a game and the game is over. And I know they're sensitive right now, but I know that they'll get over it. I love those two so much.

They were the best of friends. They had my back the whole time. We leaned on each other so much and they know me better than a lot of my good friends do back home.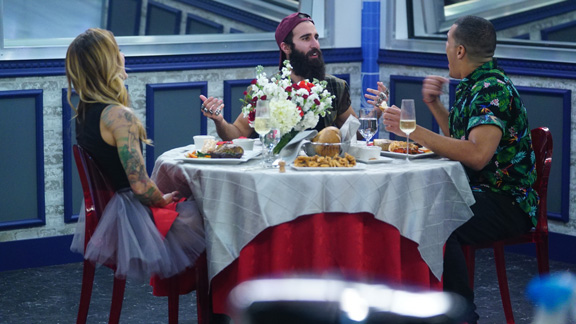 People don't realize how intense it is and how much of a connection you do make in that house. So yeah, they're my friends for life. They're stuck with me. They don't know it but they have no idea...

Are there any other Houseguests you plan on being close to in the real world?

Josh: Jason and Alex. Alex, I loved her the whole time. She has a heart of gold and she had my back the whole time. Man, I don't hold grudges and I'm willing to be friends with everyone. The game is over.

Even Cody and Jess, Mark, all of them... I'm willing to be friends with all of them and be social and be cordial because it was a game, it was show, and it's done. We lived it and we experienced it together.

Let's go on with our lives and drink a beer and hang out.

How do you think Paul's feeling right now?

Josh: I think that it's a complete shock to him and the way that it played out just like last year, it has to be hard on him. But I know that he's genuinely happy for me. And, I'm happy that I stuck to my word and that I didn't change. I could have backstabbed him, but that's just not who I am. If I was going to lose, I was going to lose being the man that I am.

I would have lost happily to him, but winning is huge and he knows how much it means to me and how much it's going to change my life. I love him and his family. They're the greatest people.

I know he's genuinely happy for me but it's going to take some time. It's tough... I said that I was going to be authentically myself the whole time and even with all my flaws, I did that.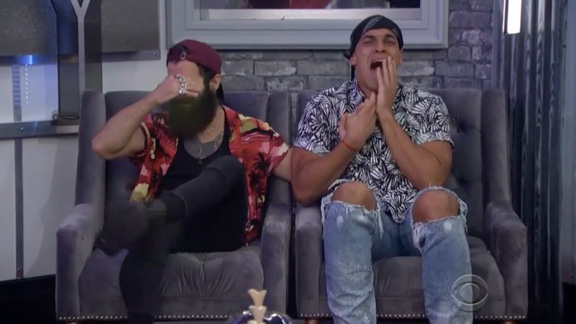 For America to respect that and for people to see that... you don't have to put up a front and lie. You just have to be yourself and own up to it and you will win Big Brother.

What advice do you have for future Houseguests?

Josh: If you are a fan but you're not mentally prepared to live the intense experience of Big Brother... it is one of the hardest things I've ever experienced. You're going through emotions you've never even felt in your life. And you're going to experience it every single week.

If you're not willing to adapt to that and face that, I would say, wait, sit on it, pray, meditate, grow as a person, do boxing class... and make sure that you're prepared to play the game of Big Brother because it takes a toll on you.

What are looking forward to doing that you haven't done in three months?
​
Josh: A lot. I want to go to the beach, go on hikes... I want to spend a week out here and I'm crashing at Paul's house most likely. I'm just excited to travel and take some time off.

Stream full episodes of every past season of Big Brother on CBS All Access.