Big Brother 20 Live Feed Highlights For Week 6: Level 6 Struggles With A Huge Decision
Here's everything you need to know about the past week on the Big Brother Live Feeds.

Week 6 in the Big Brother 20 house was marked by a notable dynamic shift. With Kaitlyn out of the game, the Houseguests leaned into the alliances they think they still have, and painted new targets on those around them.

WATCH: Don't Miss A Moment Of The Action With The Big Brother Live Feeds

Kaitlyn may have been more drama than zen, but with Bayleigh as HOH there's a new, dominant woman in the house, and she's determined that things go her way. She put Rachel and Brett on the block, with Brett as her primary target, and has kept up a steady stream of conversations to ensure the vote goes her way.

Bayleigh's HOH reign has been marked by her determination to get her way and call out anyone who has tried to take credit for any of her accomplishments (including Faysal and JC), but she may find herself a target next week if the outcome she desires goes in another direction.

Watch Haleigh and Bayleigh reflect on the drama of their season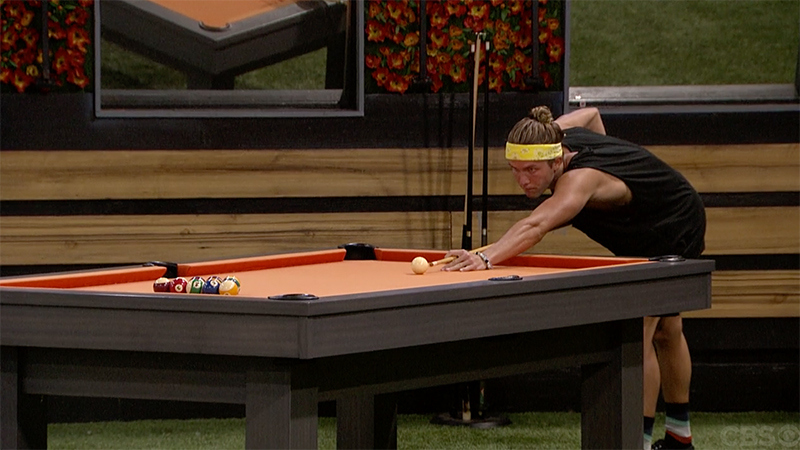 Tyler's big decision
After the Veto Competition, Tyler grappled with whether or not to save one of his Level 6 alliance members. Brett presented his argument that keeping him there would be more of a guaranteed vote than Rachel, considering the women of the house were clearly attempting to oust the male Houseguests.

Come the Veto Ceremony, Tyler's knowledge of Bayleigh's Power App helped him determine it was best to stay on Bay's good side and chose not to use the POV.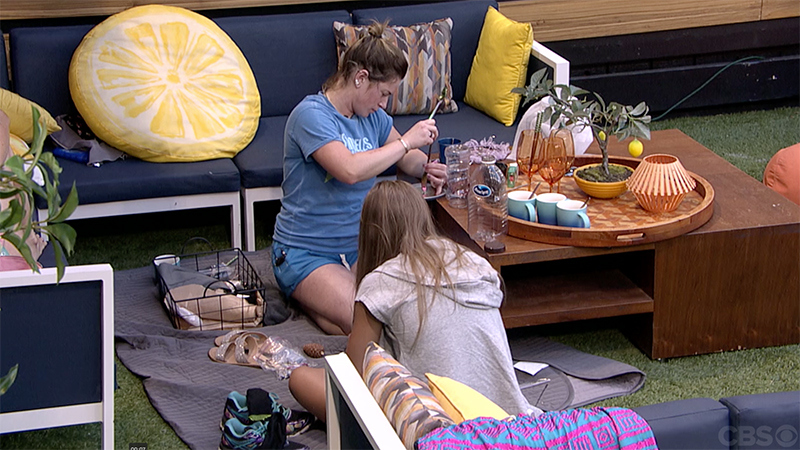 Sam got crafty
Despite Tyler's decision to not use Veto, the Houseguests let loose. Tyler taught JC how to swim and the conversation in the house was lighthearted as everyone sunbathed, swam in the pool, and played games.

Sam declared it her favorite day in the house thus far.

With the stress of her HOH week behind her, Sam was in a particularly crafty mood this week. On Sunday, she built a kite and attempted to fly it around the backyard.

On Monday, she put together an abacus system for the Houseguests to count their laps running in the backyard. Tuesday she built a hummingbird feeder with Haleigh's help. And all of this while keeping her small bug collection fed.

Watch Sam, the master crafter, build a hummingbird feeder

Haleigh and Fessy got real
For much of the week, Haleigh and Faysal quarrelled, with Faysal playing the jealous protector as Haleigh branched out in her attempts to connect with others in the house. The two of them spoke to separate friends about their feud.

Bayleigh told Haleigh to get right with Fessy or potentially lose his allegiance, and Rockstar told Fessy that perhaps he and Haleigh aren't similar enough to forge a romantic connection.

Haleigh and Fessy eventually sat down to chat Tuesday night but found themselves in a never-ending loop of conversation where Fessy found it too hard to separate his feelings at Haleigh's request that they focus on their game strategy.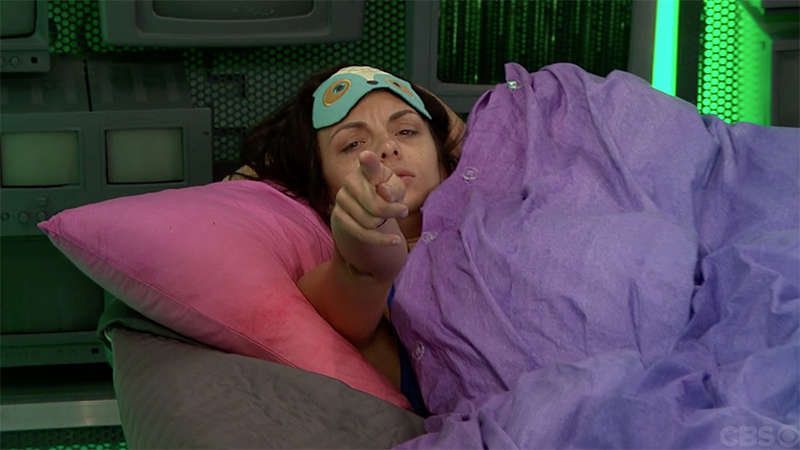 Rachel's downward spiral
Angela did a 180-degree turn on her Final 2 alliance with Rachel after Rachel passed on false information that Tyler wanted Angela on the block as a replacement nomination.

After a stressed Rachel lamented one too many times to Angela about her fear of leaving the house, Angela started to out and out campaign against her, enlisting Tyler and Kaycee to vote against Rachel as well.

Watch Rachel tell the Big Brother cameras to let her sleep

Unfortunately, Rachel had no idea she'd only made matters worse by confiding in Angela about Bayleigh's Power App.

A secret, until then, that only she had known. It didn't take long for Angela to tell Brett and Tyler, both of whom agreed it was knowledge they could use against Rachel and another reason to keep Bayleigh happy.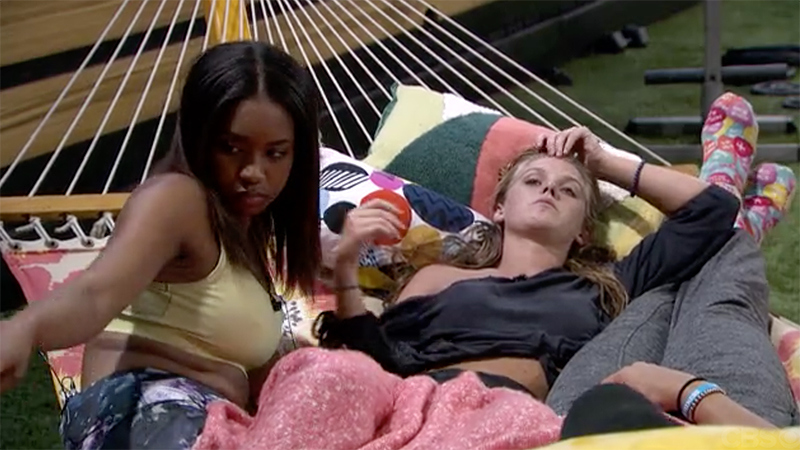 Who's going home?
The leftover members of FOUTTE seem to have it out for Brett, Bayleigh's primary target for elimination. But Level 6's remaining members are determined to get out Rachel, seeing her emotional instability as a threat to their alliance.

Sam and JC say they will vote together, but had their own tension this week when Sam's paranoia had her questioning whether JC threw the HOH competition she won.

Of course, there's always the chance JC will vote the opposite of what he says, like he did last week.

Watch Faysal prank JC into working out extra hard

So how long will some of these secrets stay hidden? Tyler continues to hold on to the knowledge of his Power App, no one suspects JC—yet—of flipping his vote for Kaitlyn, and Bayleigh's Power App is sure to become general knowledge once another Houseguest is eliminated this week.

Don't miss all of this action and more on the Big Brother Live Feeds—exclusively available through CBS All Access.

And be sure to tune in to all-new episodes of Big Brother on Sundays and Wednesdays at 8/7c, and Thursdays at 9/8c—always on CBS and CBS All Access.