​Big Brother 20 Live Feed Highlights For Week 12: The Beginning Of The End
Here's everything you need to know about the past week on the Big Brother Live Feeds.

If Level 6's remaining foursome were a band, this would be the week the music died on Big Brother. HOH Kaycee had the power she wanted to get Level 6's last real target out and thus nominated Haleigh and Sam.

Anticipating a Double Eviction, conversations among Level 6's power trio of Kaycee, Angela, and Tyler focused on Brett's slow departure from their alliance. And when he dared to suggest to Tyler that they consider targeting Angela and Kaycee, he hammered the nail on his own Big Brother coffin.

Kaycee's Veto win ensured Haleigh's departure, though Haleigh was kept in the dark about the plan. The game talk on the Feeds was more forward-focused than usual with the possibility of a Double Eviction looming and plans for eviction night got more and more devious. Surprise proposals, emotional home videos, and double-crossing—just another week on the Live Feeds!

WATCH: Don't Miss A Moment Of The Action With The Big Brother Live Feeds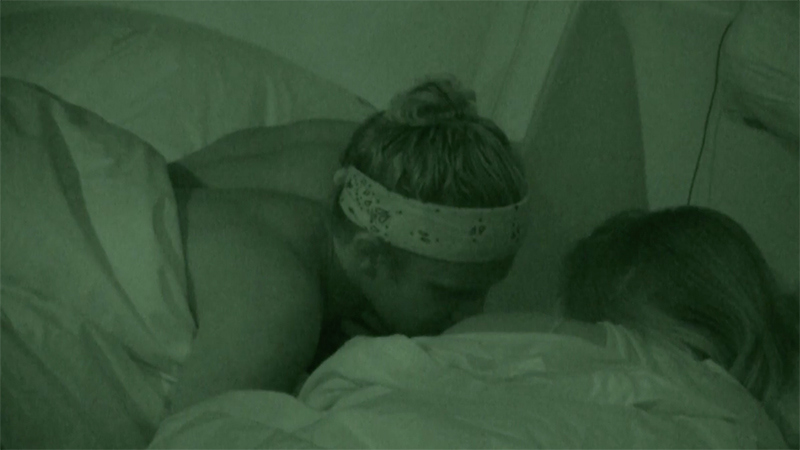 Tyler's busy week
It can't be easy to have Final Two deals with almost everyone in the house but Tyler continues to manage it. Between repeatedly reassuring Sam of her safety, managing JC's increasing paranoia, keeping a straight face as Brett suggested targeting Kaycee and Angela, and staying loyal to HOH Kaycee, Tyler must have been exhausted.

And all this while nurturing a rapidly blossoming showmance with Angela. The two canoodled in secret like pros this week, even devising a fake pillow body double for Angela to use so she could slip into Tyler's bed at night. All those cuddles have added up and the two of them whispered their first mention of love late one night.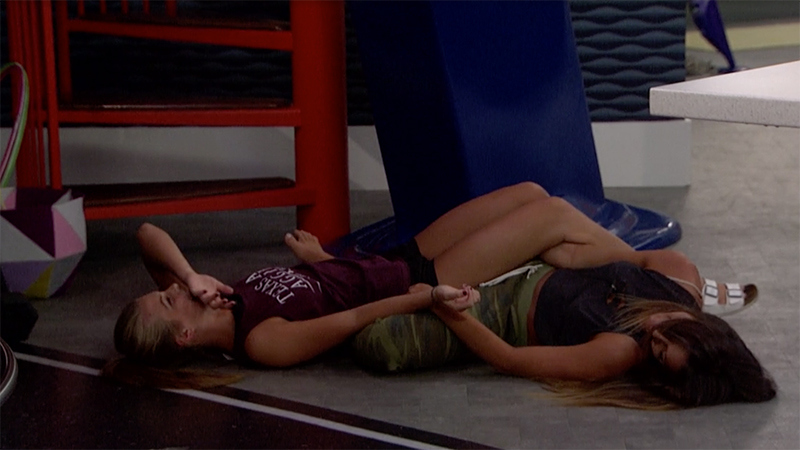 Haleigh's pointless campaigning
Perhaps they've gotten a little too hungry for their usual eviction night blindsides, but all of Level 6 took their reassurances to Haleigh further than necessary this week. Each implied in their conversations with her that she may be safe, though none would say it directly.

The overabundance of comforting may have had the opposite effect, and in her alone moments Haleigh seemed to acknowledge she knew what was coming. She whispered to herself one day while gathering her laundry that she'd become quite the pro at packing on Wednesdays.

Whether out of her desire to keep up her friendships in the house or a plan to gather as much information as she could before heading to jury, Haleigh still fruitlessly campaigned to the other Houseguests. But only when not getting silly and having fun with them.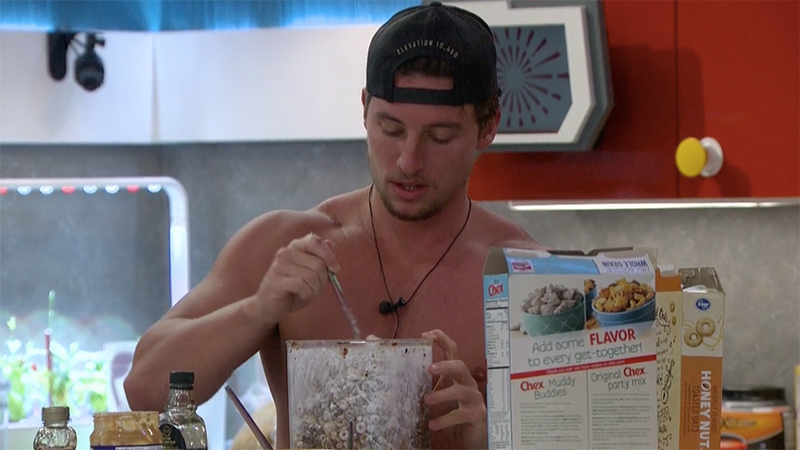 Brett's fatal mistake
Brett threw out a lot of ideas to various Houseguests this week, testing waters and pushing limits. But he pushed a bit too hard. Before the Veto ceremony, he threw out the idea to Kaycee that maybe JC should be backdoored and Haleigh should stay, since JC holds a lot of sway in the house.

In his conversations with the dancer, the two of them commented on Tyler and Angela's increasing closeness, and Angela and Kaycee's probable alliance as well.

Finally, Brett casually threw out the idea to Tyler that in the event of a Double Eviction maybe it would be smart to consider ousting Kaycee or Angela considering their strength in competitions. The Hilton Head lifeguard calmed him down, but went running to Kaycee with the news, officially pinning a big target on Brett's back.

In addition to throwing out some dangerous ideas, Brett's big mouth was used for complaining about Sam a lot this week, as well as slamming on the Jury members saying he had no plans to hold back when he eventually sees them again.

Little did he know this would be sooner rather than later. Maybe if Brett had pretended to be his alter ego, River Dan, he'd have fooled the Houseguests into keeping him in the house?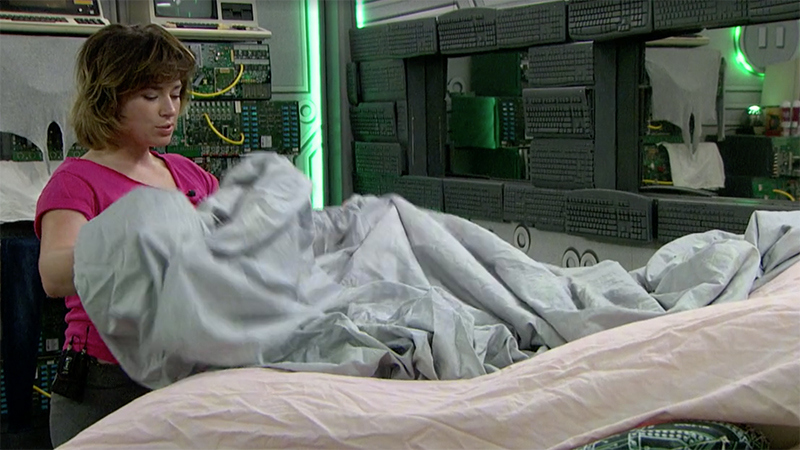 The Houseguests' slipping sanity
Lasting this long in the house is no easy feat. Especially with a housemate like Sam who is taking her crafting hobby to a new level. Still the Houseguests found ways to have fun.

Kaycee got inventive with her everyday workout by utilizing Brett's "Control Your Emojis" costume gloves, the HGs played a riveting game of "Heads Up, Sevens Up" while on lockdown, and Tyler and Kaycee picked up the prop video game controllers from the Game Room and pretended to navigate their housemates away from a zombie invasion.

An active imagination is key to staying sane in the Big Brother house. Still, with the numbers in the house dwindling, now is when the Houseguests find themselves more and more lethargic.

Luckily, Big Brother (or Bob, as the HGs so lovingly call him) is happy to oblige the Houseguests' entertainment requests every once in a while.

Sam has been the main Houseguest to feel the side effects of the house's seclusion, but she embraced the emptiness this week, claiming the Have-Not room for herself now that punishments are over for the summer. Who'd have known how epically cozy those Have-Not saucers could get?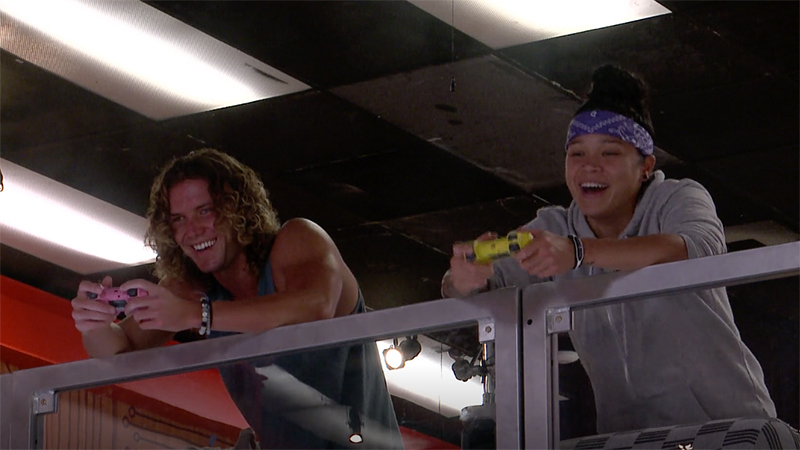 Now it gets personal
Haleigh predictably bid adieu to the Big Brother house in Thursday night's eviction, but was not-so-predictably followed by Brett. Looks like he had two major shocks this week. It's a shame there's no Live Feed in the Jury house to see the reactions to this unexpected twist!

Tyler broke his first first Final Two promise but he has three more he could potentially blow up in the house depending on the new HOH and who gets nominated. Plus, the house's last remaining showmance could be in jeopardy if either Angela or Tyler has to make a big move.

JC's paranoia will be at an all time high now that he's (briefly) seen the block at the hands of his best friend in the house and Sam is more than overdue for a freak out. The final two weeks of the Live Feeds will show the stakes at their highest and game decisions at their most personal.

Don't miss all of this action on the Big Brother Live Feeds—exclusively available through CBS All Access.

And be sure to tune in to all-new episodes of Big Brother on Sundays and Wednesdays at 8/7c, and Thursdays at 9/8c—always on CBS and CBS All Access.