Big Brother Season 20 Recap: The Glory And The Glitches Of A High-Tech Season
Let's look back on all the big moves and memorable moments from Big Brother's milestone 20th season.
Big Brother
Season 20 concluded with one of the show's most devoted Final 2 alliances carrying each other to the end.
Whether you predicted that
Kaycee Clark
would take the grand prize with her loveable social game, or if you thought
Tyler Crispen's
strategic game moves would win him the top prize, no one could have seen just how wild this season would be!
STREAM: Catch Up On Every Episode Of Big Brother 20 With CBS All Access
The theme of this year's
Big Brother
house was high-tech, but even the world's greatest supercomputer couldn't have devised the ups, downs, secrets, betrayals, blindsides, and victories the Season 20 Houseguests weathered.
Here's a look back at some of the biggest moments of the summer.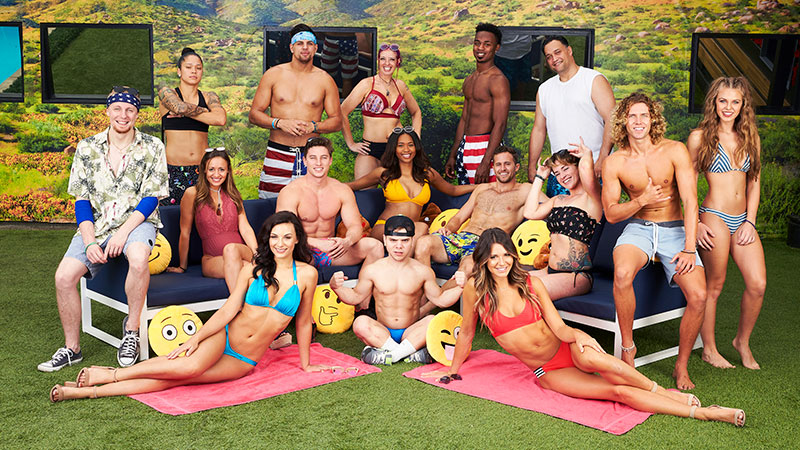 Loyal alliances
Alliances formed early
in the BB20 house and loyalty was key.
Brett Robinson
,
Winston Hines
,
Rachel Swindler
,
Angela Rummans
, Kaycee Clark, and Tyler Crispen formed their alliance, Level 6, on Day 3. Level 6 would go on to dominate most of the house evictions, adopting
JC Mounduix
as an unofficial member to infiltrate the other side.
FOUTTE (Five Of Us Together To the End) was the second alliance to form in the Houseguests' first week. Originally comprised of
Rockstar
,
Swaggy C
,
Kaitlyn Herman
,
Haleigh Broucher
, and
Faysal Shafaat
, the group later morphed into The Hive, adding
Scottie Salton
and
Bayleigh Dayton
. A series of blunders put this underdog alliance at an early disadvantage.
Sam Bledsoe
, though she had plenty of pinky swear deals with other Houseguests, was a successful floater, making her way to the Top 5.
Steve Arienta
had a loyal ally in Scottie from Day 1,
but it didn't help to keep him from going home first
.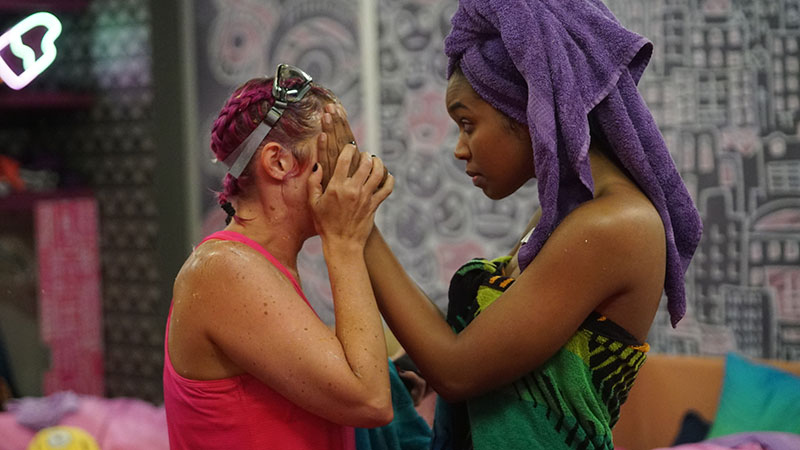 The biggest blow-ups
The Houseguests, despite their secret alliances and secret dislikes, remained relatively civil to one another throughout their time in the BB20 house. Still, tensions built and confrontation was unavoidable.
Rockstar and Brett faced-off
(loudly) after Brett lied in his eviction speech about a secret alliance he had with her. Rockstar said his lie was "real cute" (and thus a meme was born!) and later banged on a pan over his head, singing an unflattering song about her "Best Friend" Brett.
She was especially upset that it all went down on her daughter's birthday
!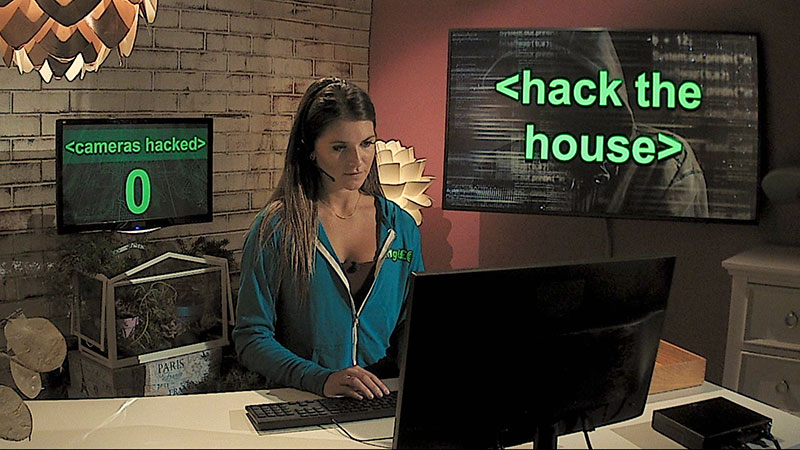 Bayleigh and Tyler's full-blown screaming match
was by far the most outrageous of the season. After feeling the strain of nomination and being mistreated by the house when the HGs wrongly assumed she was the hacker, Bayleigh directed her frustration at Tyler, the Hacker's nominee.
She bit her cheek while yelling at him, resulting in a mouth full of blood and an even bigger target directly on her back.
Sure enough, Bayleigh went home the next day, but she got everything off her chest before she left.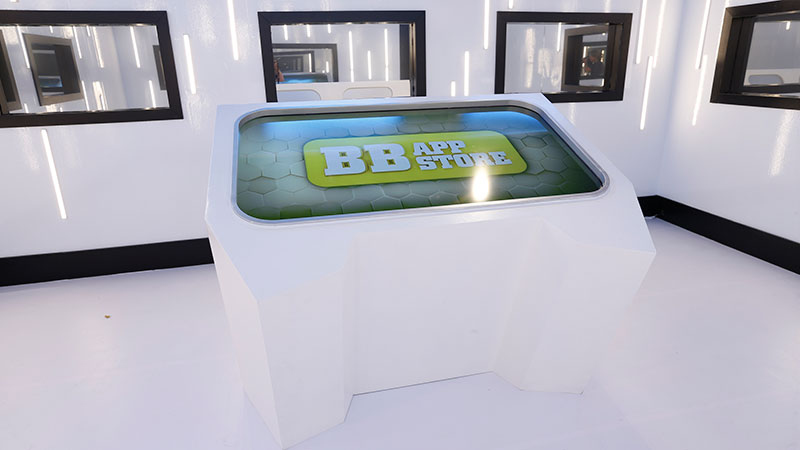 Epic game twists
This season had plenty of surprise twists come into play, throwing off the HG's game moves. First, the winner of the BB Supercomputer competition, Swaggy C, was able to lock in safety for the seven Houseguests he entered the house with.
Then, three BB Power Apps were given to the top trending Houseguests in the first three weeks. Sam secured a chance for her or another HG to re-enter the house once evicted with the
Bonus Life App
, Tyler was able to keep himself safe for eight weeks with
The Cloud
, and Bayleigh gained the ability to replace the week's nominees with
The Identity Thief app
.
Only Sam's power came into play before expiring, allowing Kaitlyn a chance to return to the game after she was evicted. Unfortunately, she failed to put a puzzle of herself together in time and was given the boot.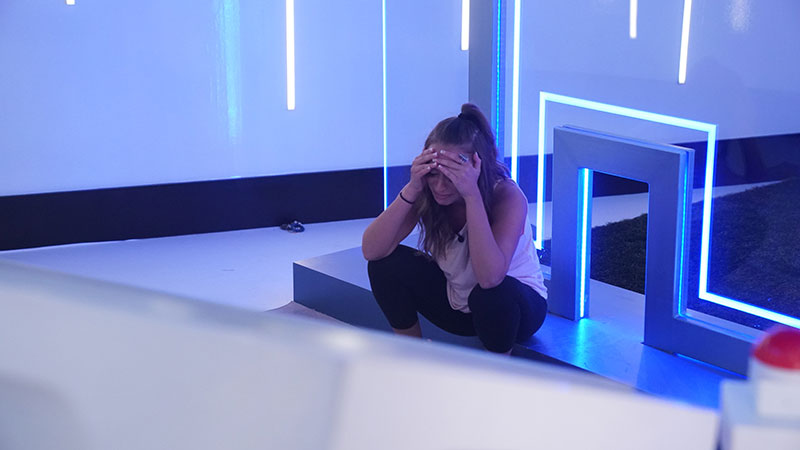 Then, in Week 6,
Haleigh won the first Hacker competition
and replaced Scottie with Tyler on the block. Her plan backfired when Angela took Tyler down after winning Veto, and Haleigh eventually admitted to being the Hacker out of guilt over Bayleigh's nomination.
Kaycee's time as the Hacker
the next week went much smoother. She used her power to replace herself on the block with Rockstar and though she eventually went back up, with Angela off the block she had the votes she needed to stay.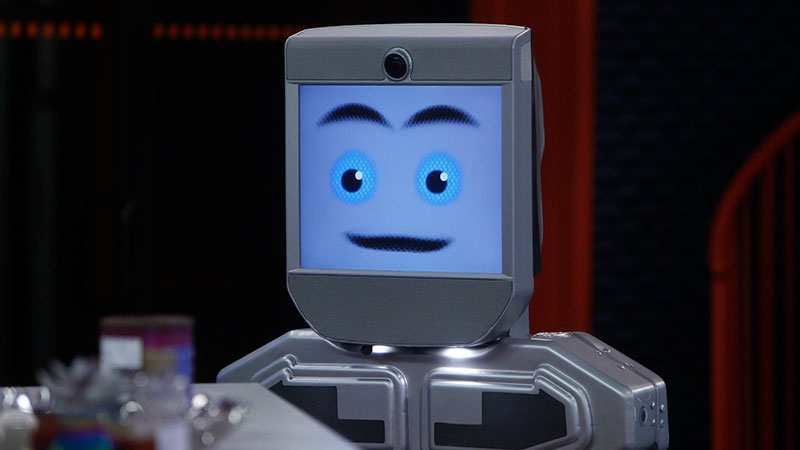 Sweet, sweet punishments
It's one thing to be a Have-Not forced to sleep in a saucer and eat slop, but nothing can top a tried-and-true
Big Brother
punishment. Sam and Kaycee finished last in the first competition and were the first to endure punishments.
Kaycee wore a
rainbow unitard
for the week
and was forced to stay in whatever room she was in when the dial around her neck—the Pinwheel of Doom—started spinning.
Sam's punishment affected her ability to forge alliances and friendships in the house when she was
replaced by a robot
, forced to interact with her Housemates as a machine.
The Power App for three trending Houseguests were a huge help to the HGs who received them, but for each
trending
Houseguest there was also the
least
trending—and Faysal, Haleigh, and Rachel were given hilariously difficult Crap Apps to contend with.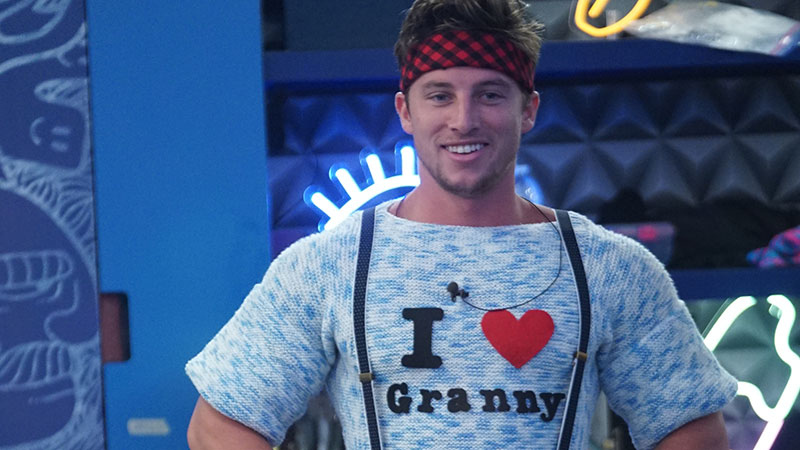 Fessy had to eat fake ham every time he received a Hamazon Delivery
,
Haleigh had to read Hamlet in costume
whenever prompted, and
Rachel endured 24 hours of a Yell Reviewer shouting at her
and criticizing her every move in the house.
The final punishments
included 24 hours of an old Granny bossing Brett around, Kaycee living in a peanut outfit and singing the SpacePecs song when prompted for a week, and Rockstar wearing a wrestling singlet and cooking for the Houseguests while exercising at all hours of the day for a week.
READ: Get A Complete Breakdown Of BB20, Episode-By-Episode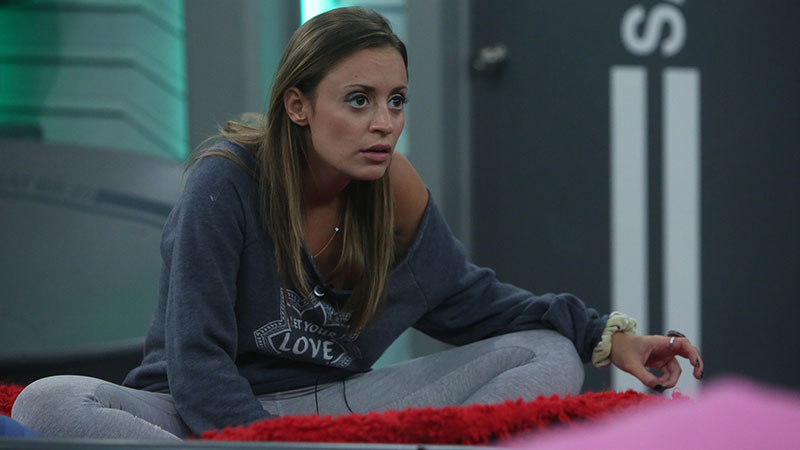 Big moves, backdoors, and blindsides (oh my)
It was a season of blindsides with one half of the house left in shock at almost every Live Eviction. Steve was the first nominee to be sent home, but his allies felt sure, at least until he was walking out the door, that Sam would be the one sent home.
Kaitlyn turned on her own alliance in Week 2 by backdooring Swaggy C
, but it was
Scottie's secret surprise flip vote
that left the house in confusion.
The very next week Brett induced the ire of Kaitlyn by poking fun at her mystical sense of foresight in
his Veto meeting speech
, though it was his major lie about forming an alliance with Rockstar in his eviction night speech that shocked and cast uncertainty among many of the HGs.
As mad as Kaitlyn was about Brett's speech, it was Fessy's betrayal the following week when he
used the Veto on Haleigh and not herself
that shocked her.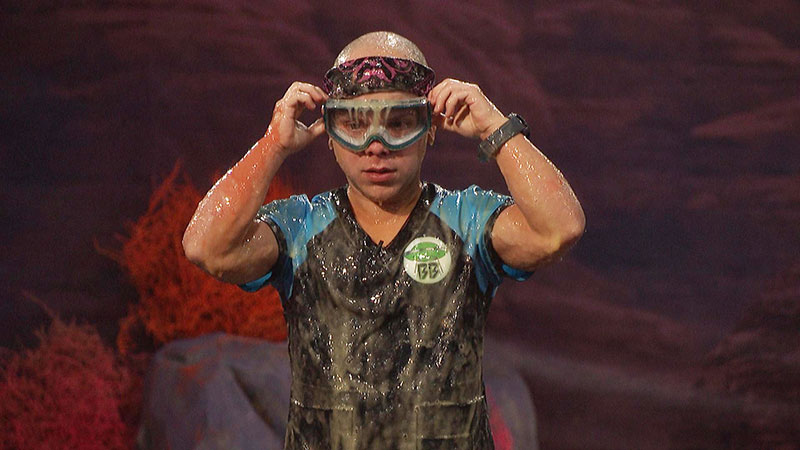 Rockstar was
voted out of the house on her own alliance member's HOH
, astonishing both her and Haleigh.
Later, Brett gladly claimed responsibility as the one vote to save Rockstar resulting in a tense argument between Scottie (who
actually did
vote for Rockstar to stay) and Kaycee, who backed up Brett's lie. The feud was enough to make Faysal question Scottie and nominate him.
Brett was by far the most audacious with his Veto Ceremony and Eviction speeches. Not only did he lie about Rockstar, but he threw Rachel under the bus as well,
telling the other HGs about Bayleigh's Power App and the All-Girl's Alliance
.
Fessy took a page out of Brett's speech book in Week 9,
dragging Angela
and accusing her of being privileged and undeserving of a win before he was evicted. Scottie also got the last jab at his enemies in the house, saying some
unsavory things about Tyler and Angela in his eviction speech
before he was evicted for the second time.
Brett's talent for fibbing could only get him so far and eventually, he himself was the victim of one of the season's biggest blindsides. He got a dose of his own medicine in Week 11 at the Double Eviction when
his own alliance backdoored him out of the house
after he dared to suggest to Tyler that they target Kaycee and Angela.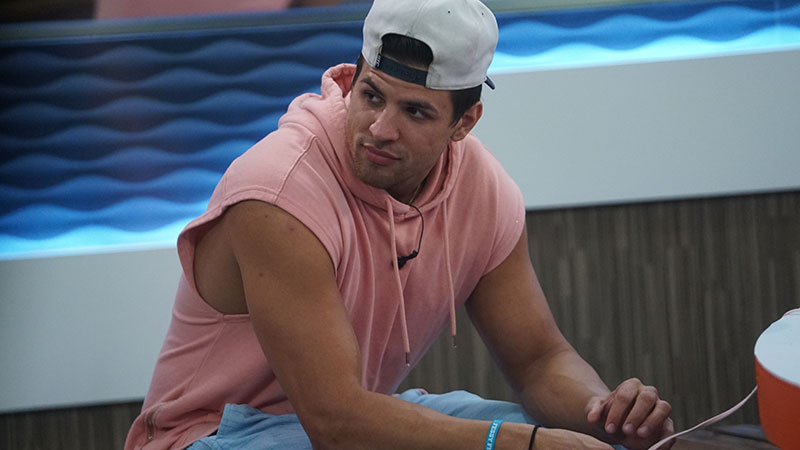 Major missteps
The competitions in
Big Brother
are difficult, but what makes the game fascinating are the many ways the Houseguests sabotage themselves. This season, viewers were treated to some especially groan-inducing flubs.
Kaitlyn was the first Houseguest offered a chance to win her way back into the house after an eviction, but she couldn't stay zen long enough to
put together a simple 6-piece puzzle
.
Houseguests often make bad decisions when under emotional strain and Bayleigh was using her heart—not her head—when
she told Rachel about her secret Power App
. Her mistake was made clear when Rachel effectively
told the rest of the house
.
Similarly, Haleigh's house meeting to admit to being The Hacker only gave Houseguests reason to target her later and ultimately did nothing to help Bayleigh.
Rockstar was kicking herself for
days
when
she came close to winning the OTEV Veto Competition
but essentially
handed Tyler the win
by saying an answer out loud to confirm with him. He took off quickly when he realized he had the wrong answer and obtained the right one.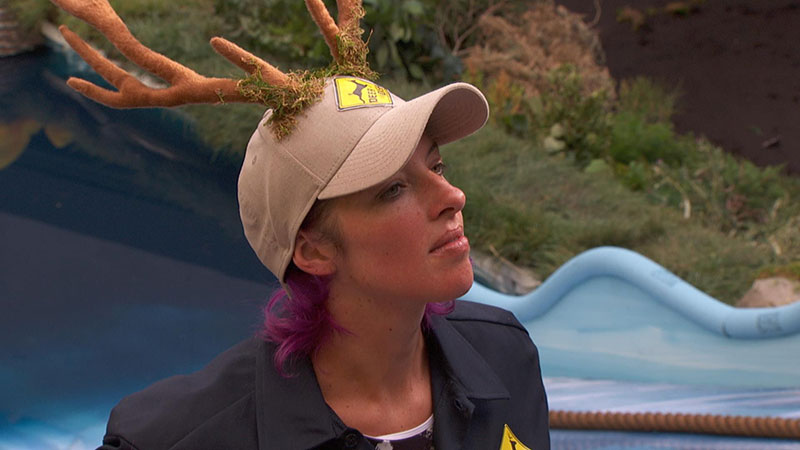 Fessy's biggest blunder was
nominating a friend and ally in the house
, Scottie, sealing his and Haleigh's fate, but before all that drama he induced cringes when he accidentally called Kaitlyn "Haleigh" when discussing whether he'd use the POV on her. To add insult to insult, he didn't.
Sam was an unusual Houseguest in that she actively did not participate in much game talk, but she called the first house meeting in an attempt to talk to the other HGs out of playing the Hacker competition. Her suggestion was unanimously rejected. Her second ill-conceived attempt at gameplay was to convince Faysal to nominate Haleigh (his showmance), proving just how unintuitive she could be.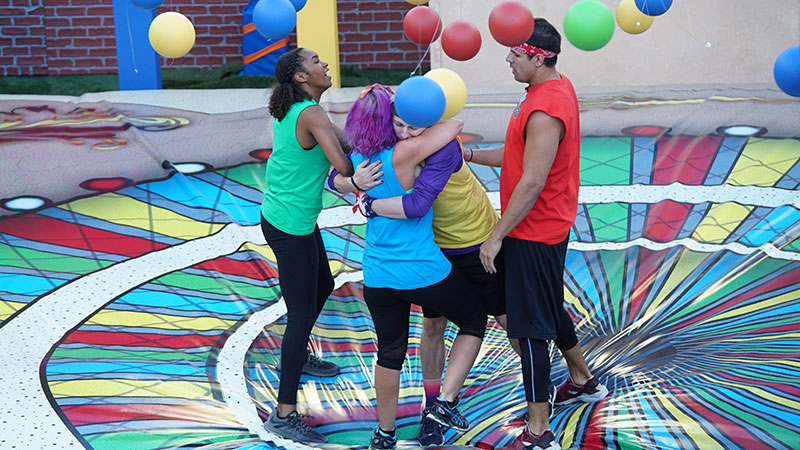 Winning isn't everything
Though only one of the 16 Houseguests can win the final prize, there are some sweet perks to winning competitions aside from being HOH. Scottie won himself a trip to Greece and
Tyler won a trip to Hawaii
. Scottie also won a second chance to play the game after winning the
Jury BattleBack competition
.
Perhaps the most lasting "prize" a Houseguest can leave the house with (aside from half a million bucks, that is) is the love of another HG. There were three showmances this season that ultimately made six Houseguests serious winners.
Bayleigh and Swaggy had an immediate connection and
solidified their relationship
when
Swaggy was evicted Week 2
.
His proposal on Finale Night proved the bond is strong
.
Haleigh and Faysal flirted throughout the first few weeks, but Haleigh refused to derail her gameplay with a showmance. Fessy won her over in the end, and once they had the refuge of the HOH, they made their showmance official with some kisses and cuddling.
Angela and Tyler were a late showmance, and a secret to their fellow HGs until Finale Night, but their time together in the house, their strong alliance, and their Hilton Head connection led them to exchange "I love yous."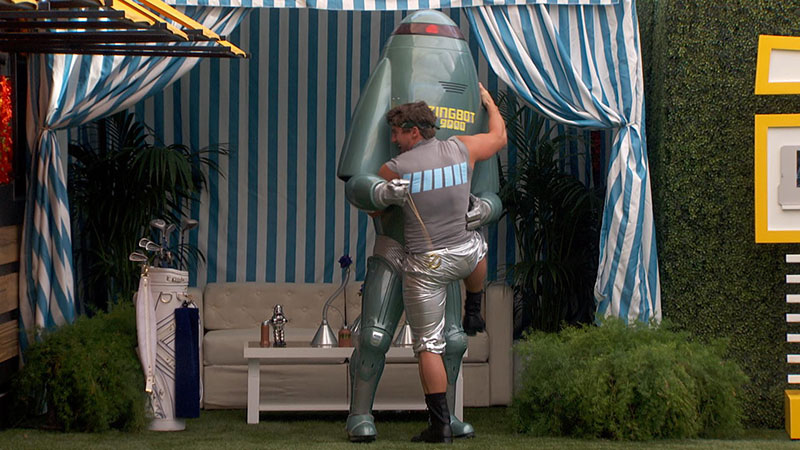 Classic Big Brother moments
No season of
Big Brother
is complete without
a visit from Zingbot
and his trademark insults were as biting and hilarious as ever when
he visited the Houseguests in Episode 25
. Not only that, but the BB20 players got visits from former
Big Brother
Houseguests like
Jessica and Cody
,
Rachel Reilly
,
Jeff Schroeder
,
Jessie "Mr. Pectacular" Godderz
, and many more!
They weren't the only
Big Brother
alumni to return to the show, however, as
Nicole Franzel and Victor Arroyo from Season 18 made their way back to the BB house for a surprise engagement!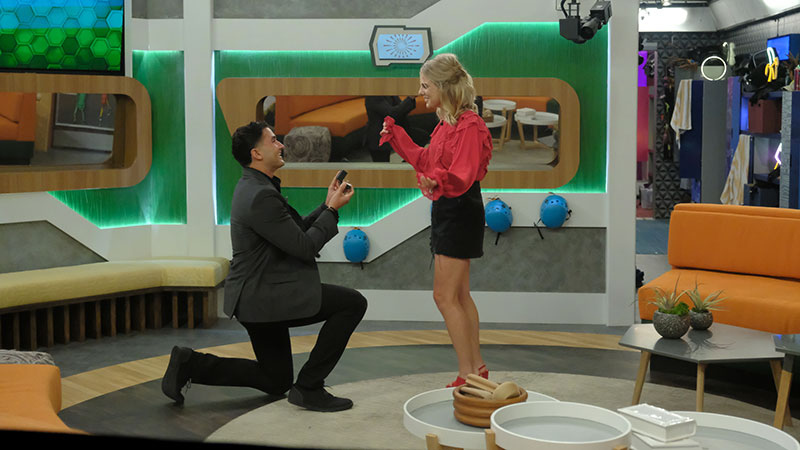 The small stuff
Avid fans of
Big Brother
will tell you the real show happens on the Live Feeds between episodes, but some of the funniest moments make it to the show.
Brett was often the comedic relief of the house, but watching him concoct sweet treats for the Houseguests in the kitchen wavered from hilarious to dangerous. He was known to make a mess but took that to another level when
he accidentally started an oven fire
that Sam expertly put out.
The early days in the house saw the first showmance, but it was actually a bromance between Brett and Winston who quickly hit it off and spent a majority of their time together cracking—and bulking—up.
Sam spent much of her early days in the house as a robot resulting in some very hilarious scenarios, including a wedding between her and JC.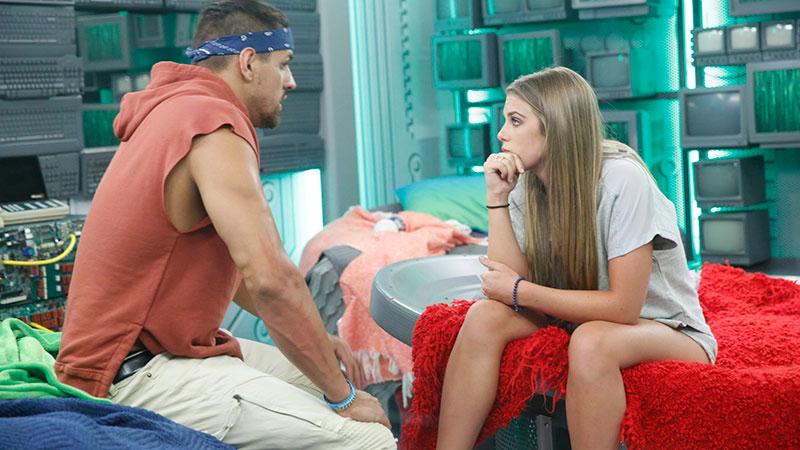 While Fessy and Haleigh often bickered, they made for serious entertainment. Especially when Fessy would stop to fix his hair in almost every mirror he encountered, or when he sat on the HOH sink and broke it right off the wall. The couple maintained a decent sense of humor, even calling themselves "
the worst players in Big Brother history."
It's been a hysterical, shocking, riveting, and downright entertaining season and
Big Brother
20 will certainly make the top of the charts for one of the best seasons in the show's history.
Kaycee Clark won
over the Houseguests to take the grand prize of $500,000 and earned herself a best friend in Tyler Crispen who will be sitting pretty with his own second place prize of $50,000 and the prize of America's Favorite Houseguest, adding $25,000 to his winnings.
So now we'll just have to see if Tyler takes Kaycee or Angela on that trip to Hawaii. Perhaps both?
Stream full episodes from every season of
Big Brother
on
CBS All Access
.