How Does The Big Brother: All-Stars Safety Suite Work?
This BB22 twist is a real game-changer.
Posted on Aug 10, 2020 | 04:00pm
No season of
Big Brother
would be complete without an unexpected twist, and in an epic all-star season, the twists come quick.
On the very first night of
Big Brother: All-Stars
, host
Julie Chen Moonves
told the newly arrived
Houseguests
not to get too comfortable because a Season 22 twist would be appearing soon in the form of the Safety Suite.
Sure enough, before the season's first Head of Household,
Cody
, could even solidify his nominations for eviction, the Safety Suite appeared and with it a VIP pass for each Houseguest.
Here's everything to know about this brand new twist and how the Safety Suite could majorly affect the outcome of
Big Brother: All-Stars
.
READ: How To Watch Big Brother: All-Stars On CBS And CBS All Access
When the Safety Suite appears, HOH Cody hands out the VIP passes to each of the Houseguests and explains that for the first three weeks of the game, each Houseguest can use their VIP pass to gain one-time access to the Safety Suite.
The Safety Suite will open for a limited amount of time (in
Episode 2
, it opens for 60 minutes) just before the week's nomination ceremony.
Houseguests who choose to enter the Safety Suite participate in a competition inside. Any Houseguest who plays and completes the competition has a chance to win safety from the block that week. But that's not all, as the winner of the competition can choose a plus one to keep safe alongside them for the week.
READ: Big Brother: All-Stars Episode Recaps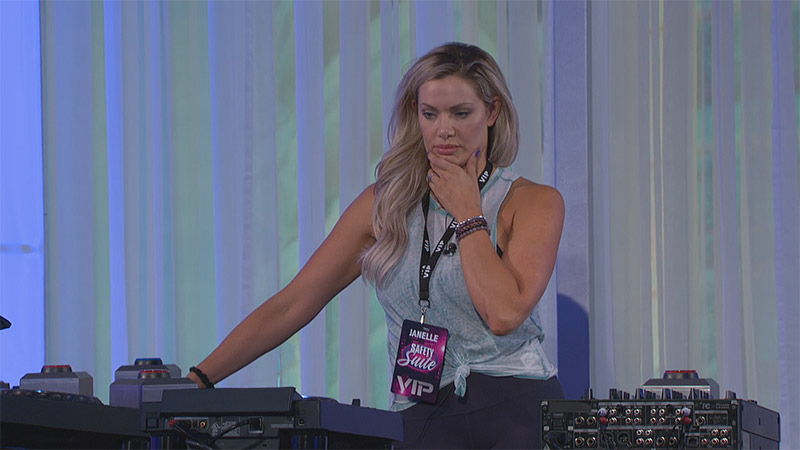 If more than one Houseguest competes, the player with the best completion time wins immunity and the plus one. Of course, the plus one may get to piggyback on the winner's immunity, but a week off the block comes with a price: they will have to endure a punishment for the entire week.
And, as with any good BB twist, all Houseguests have to weigh the pros and cons of utilizing the Safety Suite. The chance at immunity is tempting, but it certainly signals to all in the house that they may not feel safe for the week, possibly putting a target on their back.
Not to mention, with only one shot in total at the Safety Suite, anyone wishing to take their chances better feel confident.
READ: How To Watch BB Rewind, The Official Big Brother: All-Stars Aftershow
Stream
Episode 2 of Big Brother: All-Stars
to see the Safety Suite twist in action!
And watch all-new episodes of
Big Brother: All-Stars
on Sundays, Wednesdays, and Thursdays at 8/7c on CBS and
CBS All Access
.
Then, drop in on the Houseguests 24/7 with the BB Live Feeds—available exclusively on
CBS All Access
.