Big Brother: All-Stars Winner Cody Calafiore Discusses Playing During A Pandemic And Plans For The Future
We chat with BB22 winner Cody Calafiore about the unique challenges of the season and whether he regrets that shocking finale night decision.
Posted on Oct 29, 2020 | 03:00pm
A house full of All-Stars means the best of the best of
Big Brother
were put to the ultimate test to outplay each other in Season 22.
In that way, it wasn't surprising to see a former winner, a former runner-up, and a former third-place contestant make up the Final Three. But this time around, BB22 winner
Cody Calafiore
was determined not to relive the mistakes of his past and it paid off to the tune of $500,000.
We chatted with
Big Brother: All-Stars
winner Cody the day after his big night discussing the unique challenges of the season, what his plans are for the future, and the emotional choice—and major twist—he made in evicting
Nicole Franzel
to take
Enzo Palumbo
to the Final Two.
STREAM: Every Episode Of Big Brother: All-Stars On CBS All Access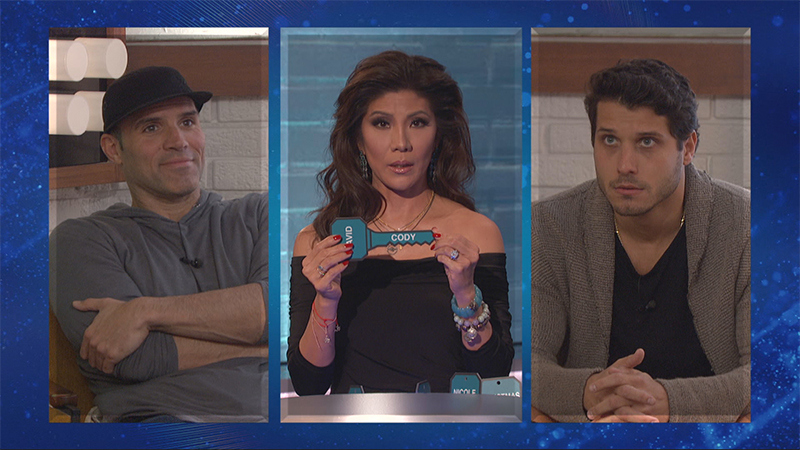 Congratulations Cody! The second time's the charm, huh?
Cody Calafiore:
That's right, I like that. Definitely the charm.
How are you feeling this morning after the big win?
Cody:
I don't know yet. I haven't slept yet, I'm still waiting for that to kick in. I feel like after I sleep then I'll wake up feeling a little refreshed. Right now it's still all a lot, a lot of adrenaline. It's nice talking to people I haven't talked to in months. It's so much.
But I definitely feel better after coming off a win, so… That definitely helps.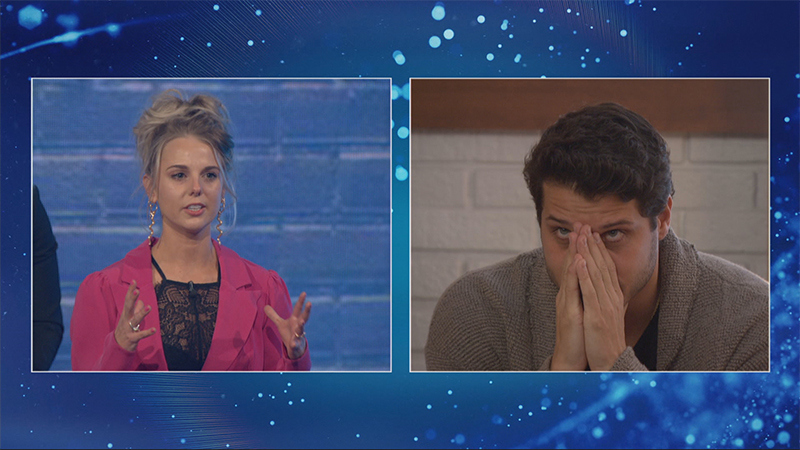 Your biggest move of the season may have been your most emotional when you chose to cut Nicole and take Enzo to the Final Two. After hearing from the Jury and getting a 9-0 vote, do you think maybe you could have also won sitting next to her, or do you stand by your decision?
Cody:
I without a doubt stand by my decision because I feel like... I don't think it would have been like that. I know it was a 9-0 and I think it had a lot to do with winning the competitions, taking Enzo, and that was the driving force for me to have the 9-0 against Enzo.
But against Nicole, I do not feel like it would have been the same. I feel like it would have been a lot closer. I think that there's a good chance she'd have beat me in the Final Two. So, I definitely stand by my decision. Also, I love Enzo.
Who's vote among the Jury was the most surprising to you?
Cody:
I want to say... I don't know. I want to say, Kevin, maybe, because right before he left we had a little bit of a falling out. And I think he had a good relationship with Enzo. So to get his vote, I was like, "Oh my God!"
That was crazy. It was so surreal. I got his vote and… it was just a clean slate.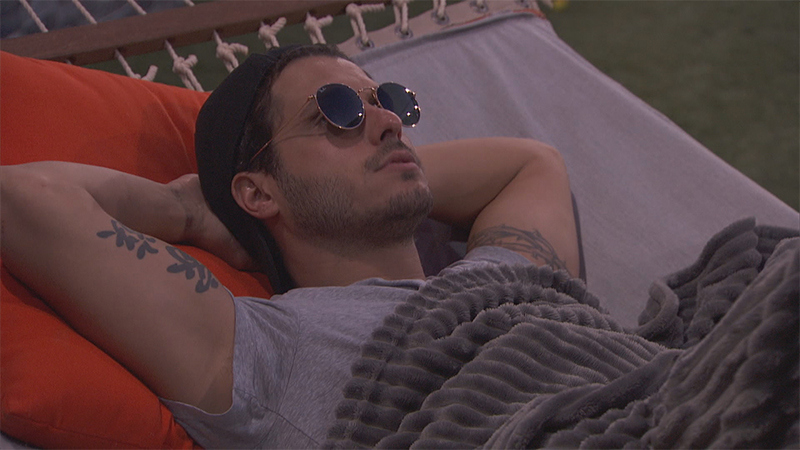 What was it like entering the house in such a strange year and be so disconnected with so much going on? Did this add extra pressure while in the house?
Cody:
It added a lot of extra pressure. It added a lot of extra anxiety. The uncertainty is a lot for all of us to go into that house, just to leave your family, even in a completely normal time. So to do it during a pandemic when there was so much other stuff going on as well, it definitely weighed heavily on every single one of us.
For me, it caused a lot of anxious thoughts of "What
is
happening? Is anything getting better? Is my family all okay? Is there anything I can hear about?" The bad thing is you only hear about something if it's really, really bad. So you don't hear about that in-between stuff so it causes that uncertainty.
That weighed a lot on [the decision of] even coming here in the first place and then I don't think that feeling ever leaves.
How often in the BB house would you forget you were constantly on-camera?
Cody:
I always say, I don't. I don't forget.
For one, the cameras aren't dead silent. So when the cameras move you are aware of it. But I think what's easy is not to necessarily forget, it's just to get lost in a conversation and then in the interim think, "Oh, oh man. Did I say anything?"
Because you have intimate conversations with people and so it's switched off sometimes. I feel like I was always conscious of it. If I was going to say something, I'd think "No, I'm not going to say that." Because I know the cameras are on and my microphone is never off.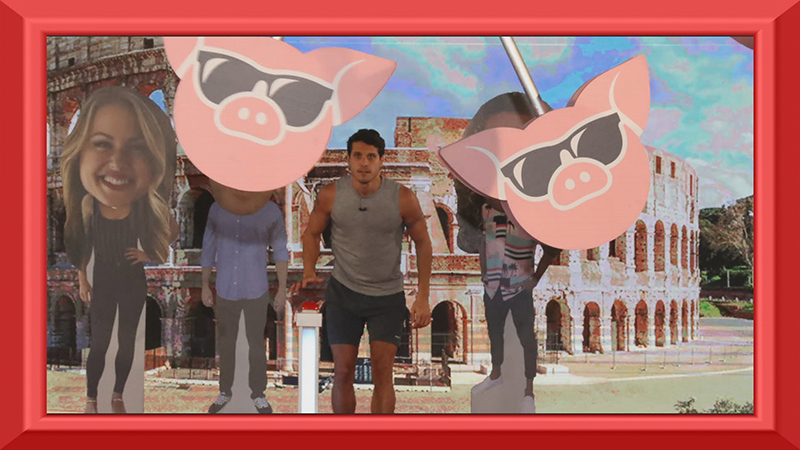 Do you know yet how you'll spend your winnings?
Cody:
I'm going to pay off my school loans, which is an incredible relief. I definitely want to invest, I just need to figure out where and how I want to invest. I want to prepare for my future. I want to prepare for the next couple of years, the next steps in my relationship, and all that.
I really want to make sure I'm very smart with this money because I think coming into something like this at my age, it's very important for me to be smart or it could just be a waste. That's what I want, to invest in my future because that's so important to me now.
No big splurges on a huge vacation?
Cody:
No, no, definitely not. I'm not a spender like that. Maybe I'll take Cristie on a vacation because I feel like she deserves it after having to go through this. But, that might be the extent of it.
Do you think you'll watch the season back?
Cody:
Oh, my God! Yeah! Without a doubt. I'll watch it back but I'll have to wait. I can't watch it back right now.
I just lived it. And we're still talking about it. If I watch it back now I'm just going to be like, "Ughhh." I won't enjoy it unless I give myself some time. But I definitely plan to watch it back.
Anything else you'd like to say about the season?
I'm just very thankful for everyone involved at CBS that brought me back. All the producers and everyone who gave me a chance to come back and redeem myself. I think the first time I played I didn't get a chance to show what I could do in this game, so I am just extremely thankful for the opportunity and really grateful.
Stream every single season of
Big Brother
—including every episode of Season 22—on
CBS All Access
.