Big Brother 16 Cast Superlatives
Take a trip down memory lane with this superlative retrospective of the season.
Caleb - Most Loyal Beast Mode Cowboy
Also known for tall tales, extreme confidence and mad 'judy-chop' skills.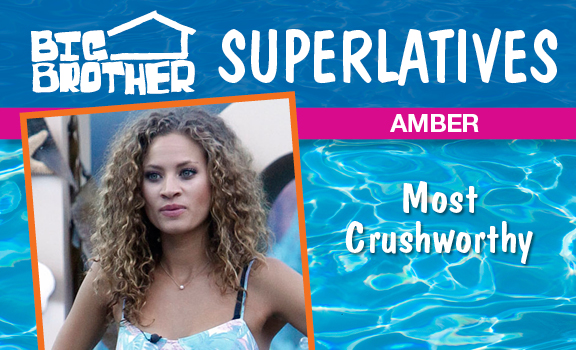 Amber - Most Crushworthy
Also known for great hair and being a strong female competitor at comps.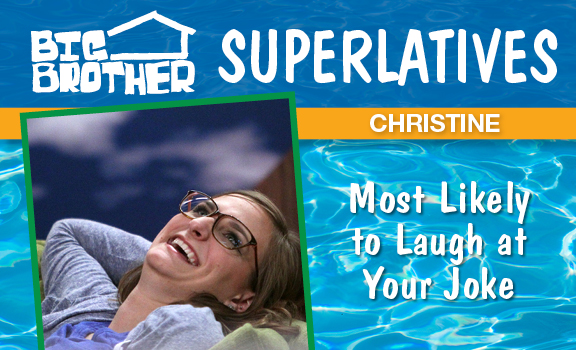 Christine - Most Likely to Laugh at Your Joke
Also known for being one of the only females in on The Bombsquad.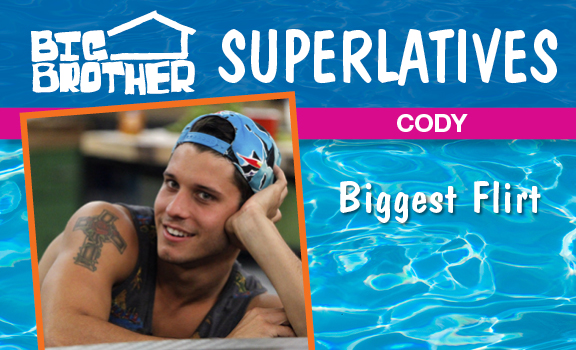 Cody - Biggest Flirt
Also known for being runner-up, co-founder of 'The Hitmen' and being dreamy.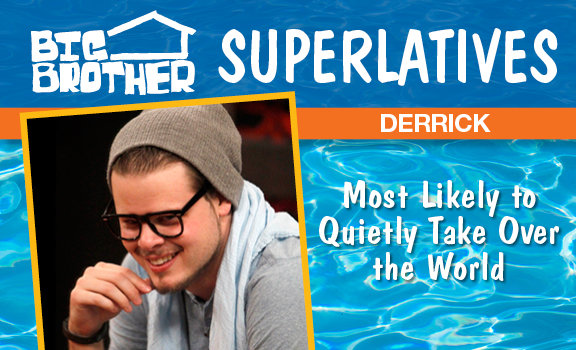 Derrick - Most Likely To Quietly Take Over the World
Also known for winning Big Brother 16, never being on the block and being the ultimate puppetmaster.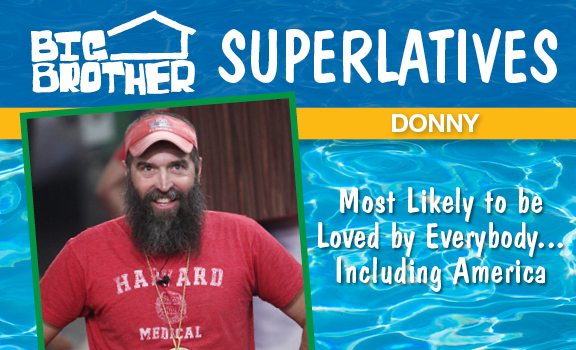 Donny - Most Likely to be Loved By Everybody...Including America
Also known for his awesome beard, kind heart and being a POV beast.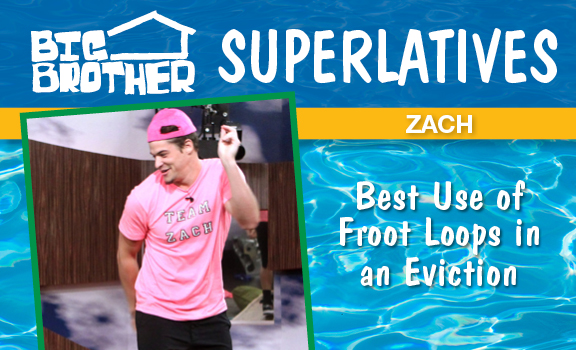 Zach- Best Use of Froot Loops in an Eviction
Also known for his pink hat, outrageous outbursts and being one half of Zankie.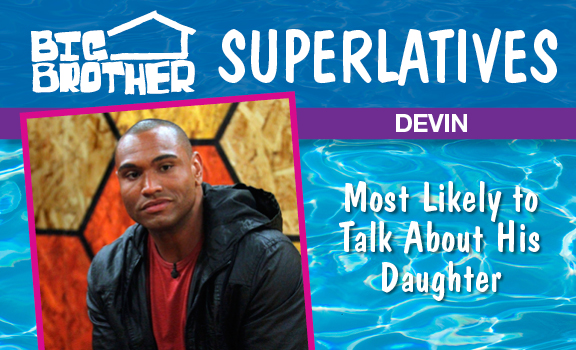 Devin - Most Likely to Talk About His Daughter
Also known for his giant grin, multiple personalities and leaving The Bombsquad.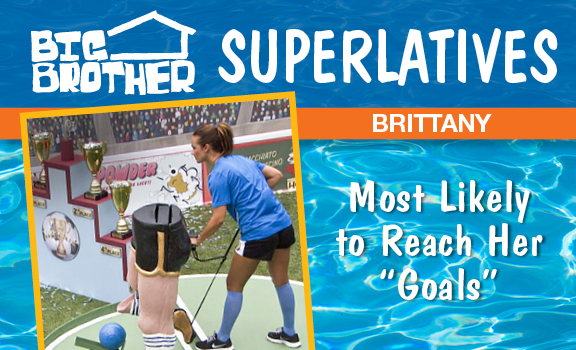 Brittany - Most Likely to Reach Her "Goals"
Also known for her killer top knot, great eyelashes and being a mother of three.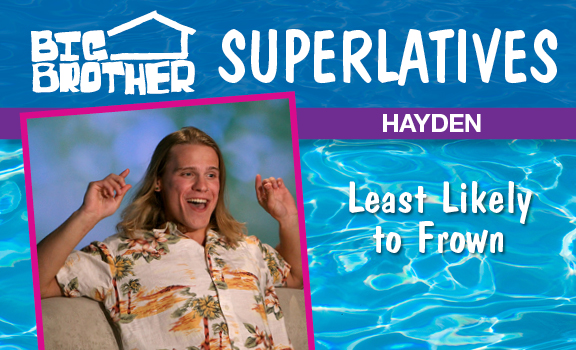 Hayden - Least Likely To Frown
Also known for his laid back attitude, long blonde locks and flirting with Nicole.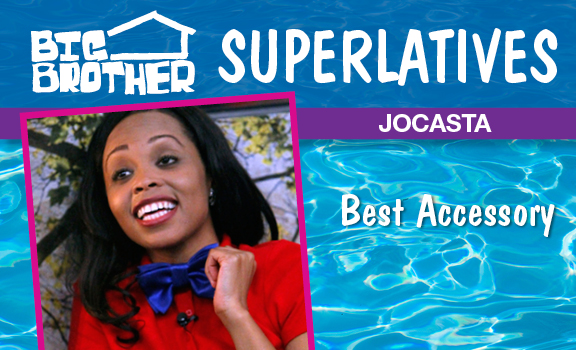 Jocasta - Best Accessory
Also known for epic crying, answering the invisible phone and being Mama J,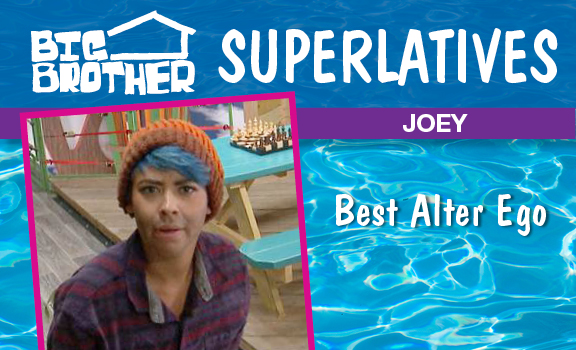 Joey - Best Alter Ego
Also known for her blue hair, killer make up skills and wanting to start an all-girl alliance.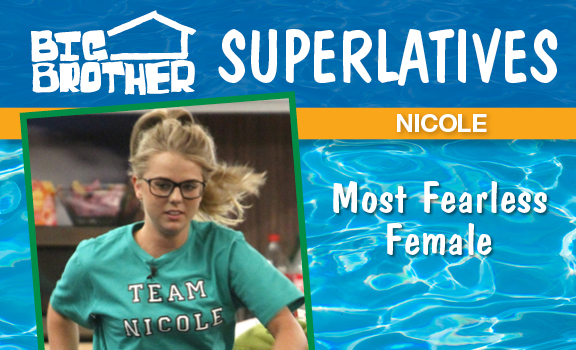 Nicole - Most Fearless Female
Also known for her awesome costumes, distinctive accent and bubbly charm.
Paola- Least Likely to "Have Time for That"
Also known for being buds with Donny, not knowing how to swing and being the House DJ.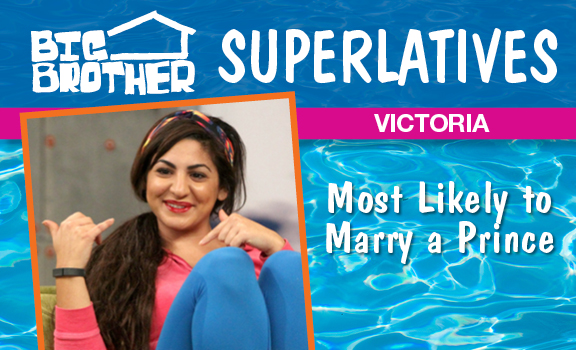 Victoria - Most Likely To Marry A Prince
Also known for struggling at competitions, applying make up several times a day and making it to the final three.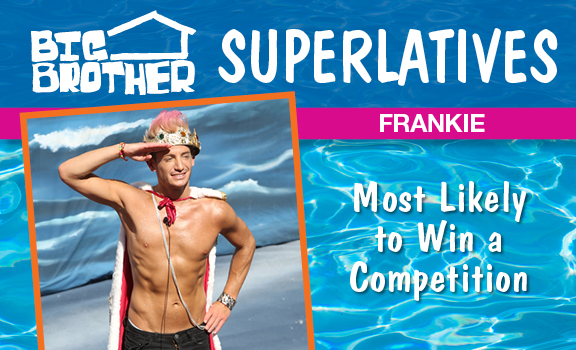 Frankie - Most Likely To Win A Competition
Also known for loving glitter, entertaining his fellow Houseguests and being related to Ariana Grande.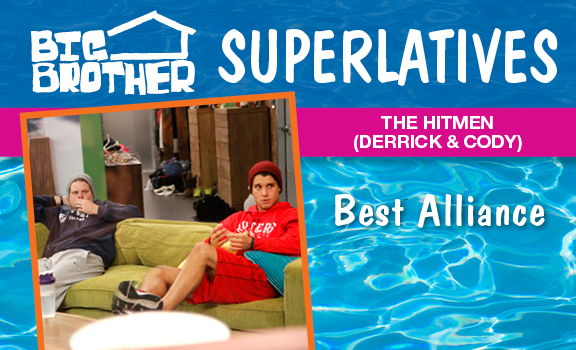 Best Alliance - The Hitmen
They made it to the final two...enough said.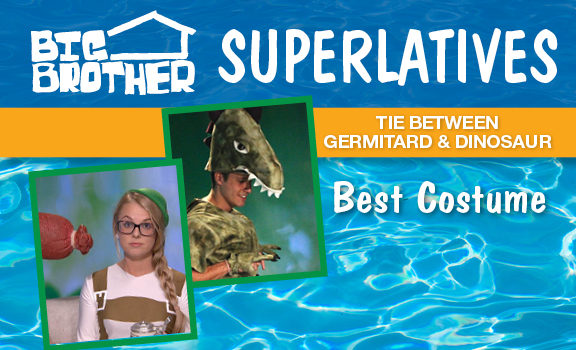 Best Costume - Tie between Germitard and Dinosaur
Nicole and Cody pulled these off like no one else.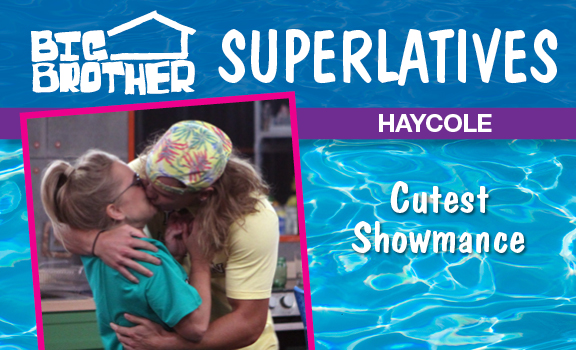 Cutest Showmance - Haycole
His persistance paid off.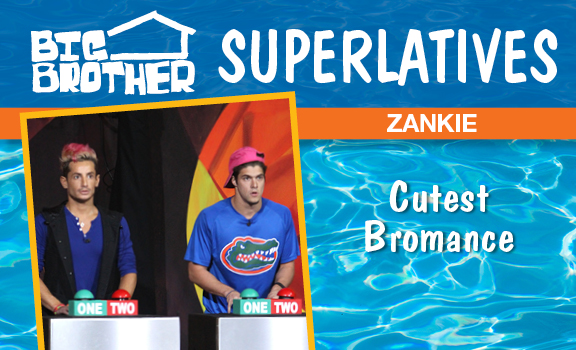 Cutest Bromance - Zankie
The unexpected duo had a rocky road that ended in happiness.