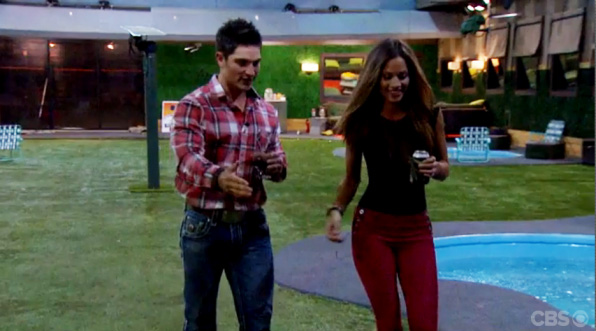 Caleb and Amber go on a backyard date.
Caleb finally got his crush, Amber, to join him outside for the ultimate
Big Brother backyard date
. Fans went berserk when she actually agreed, after weeks of Caleb obesessing over the gorgeous girl. It was clear the date meant far more to Caleb, who sat back and soaked in the moment with a ridiculously large grin.
Find out how you can watch the
Big Brother live feeds
on CBS All Access.