Smile Pretty! BB17 Houseguests Strike Photobooth Poses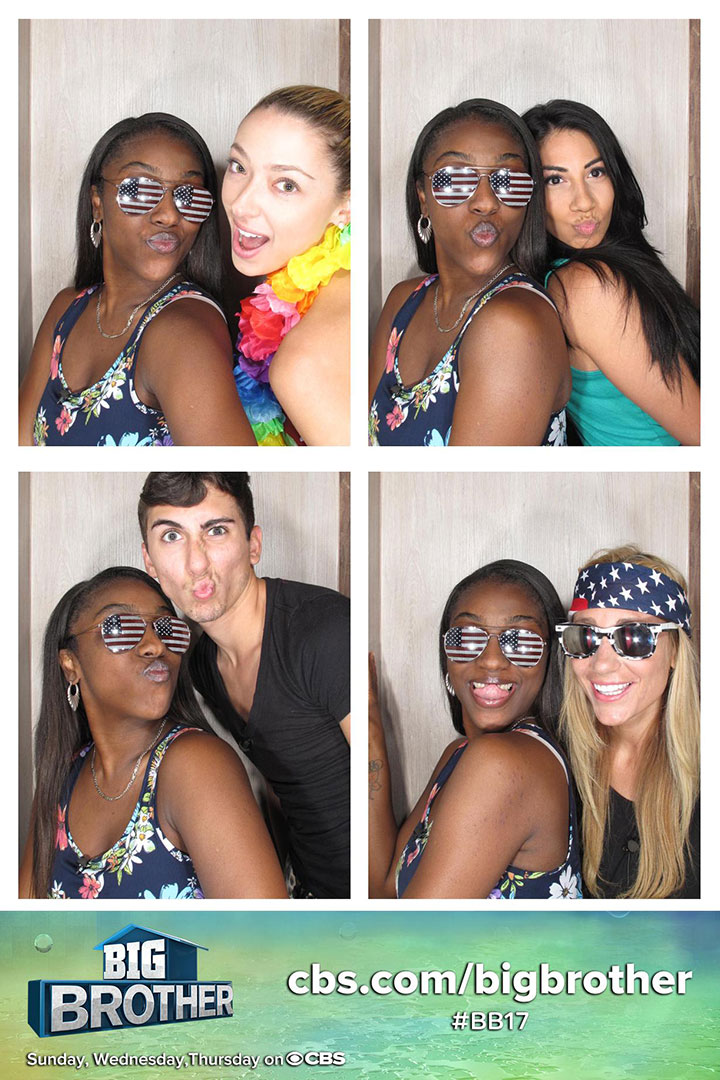 Pucker up, people
The future's so bright, Da'Vonne, Jason, Liz, Jackie, and Vanessa have to wear shades.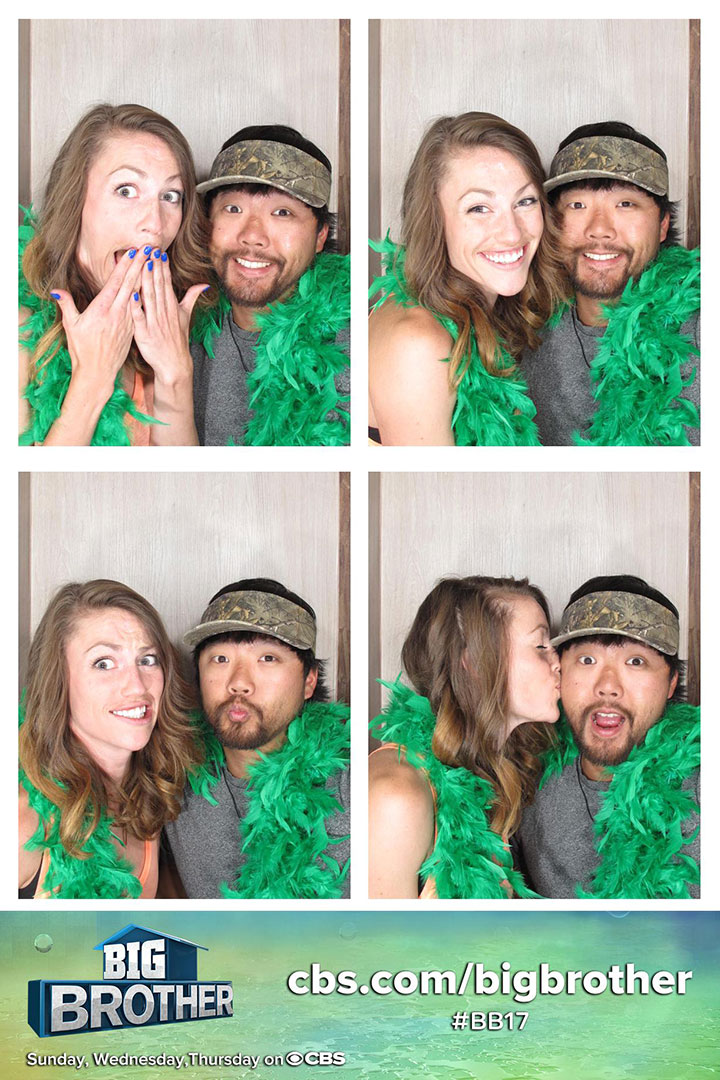 Two outdoor-loving Houseguests have a little fun under the Big Brother roof
It's a meeting of the HoH minds.

Last week, James ruled the Big Brother roost. Then, seven days later, the title went to Becky—that is, until Steve and Jason won Battle of the Block and got this Colorado girl booted from the HoH suite.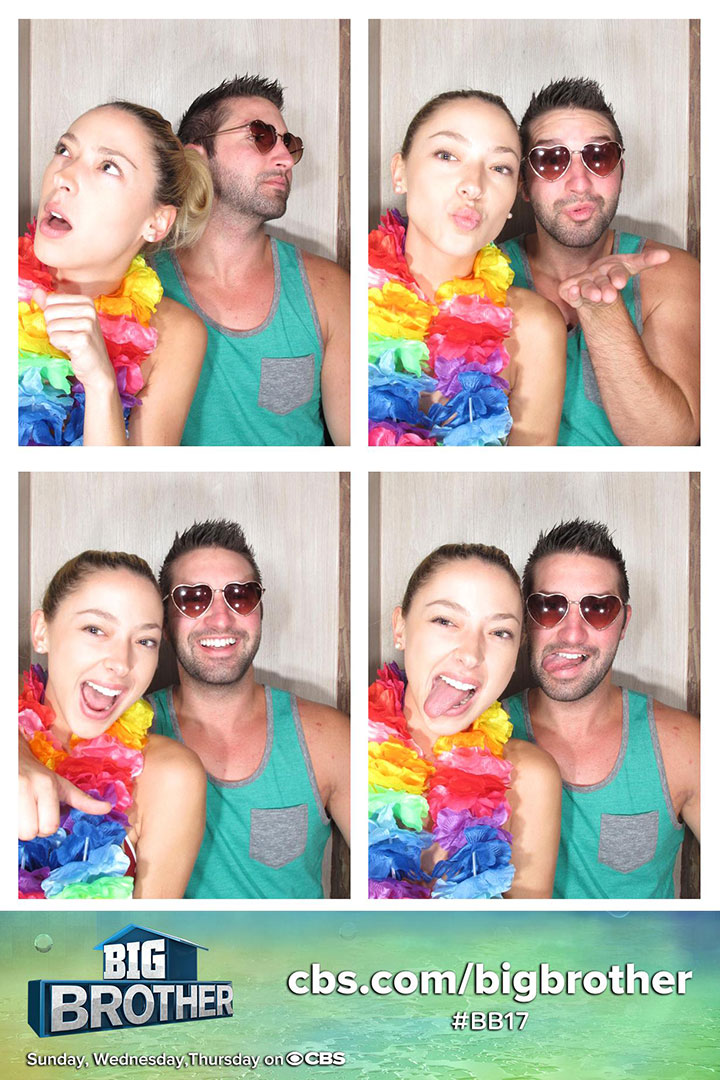 Jeff has hearts in his eyes
Last we saw The Amazing Race alum, he was trying to work some magic on Meg. However, in these pics, he's looking awfully lovey-dovey with Liz.

Though, truth be told, that could just be because he's wearing heart-shaped sunglasses.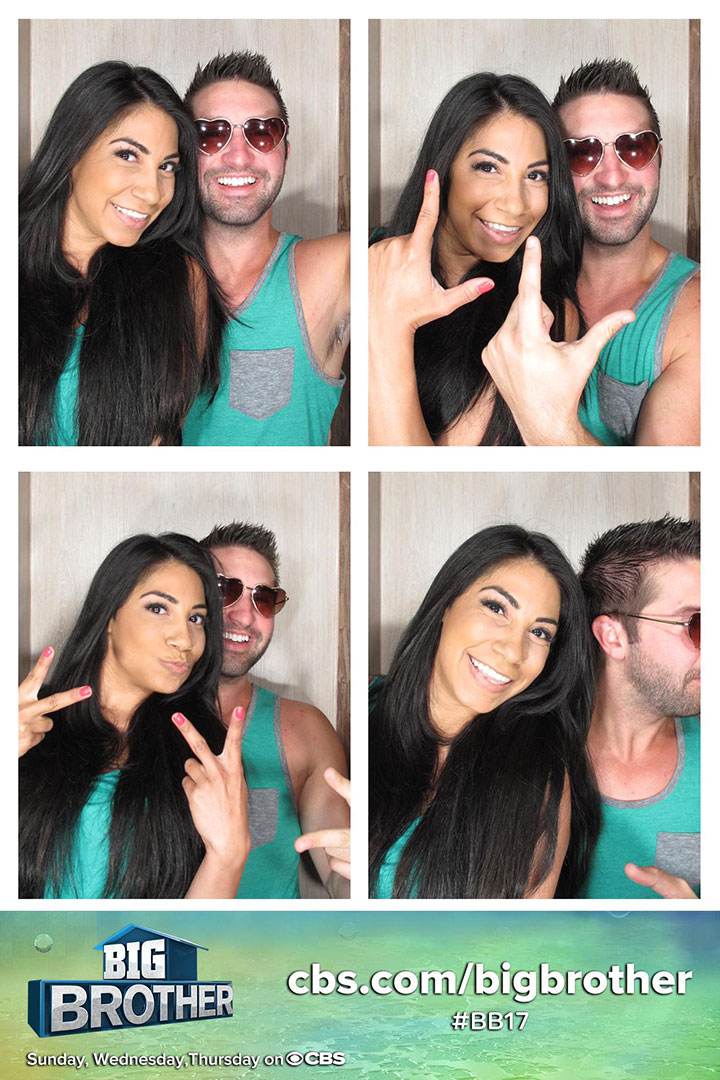 Reunited and it feels so good
Jackie and Jeff might not have made a love connection when they competed on The Amazing Race, but they definitely appear to have an unbreakable bond in the Big Brother house.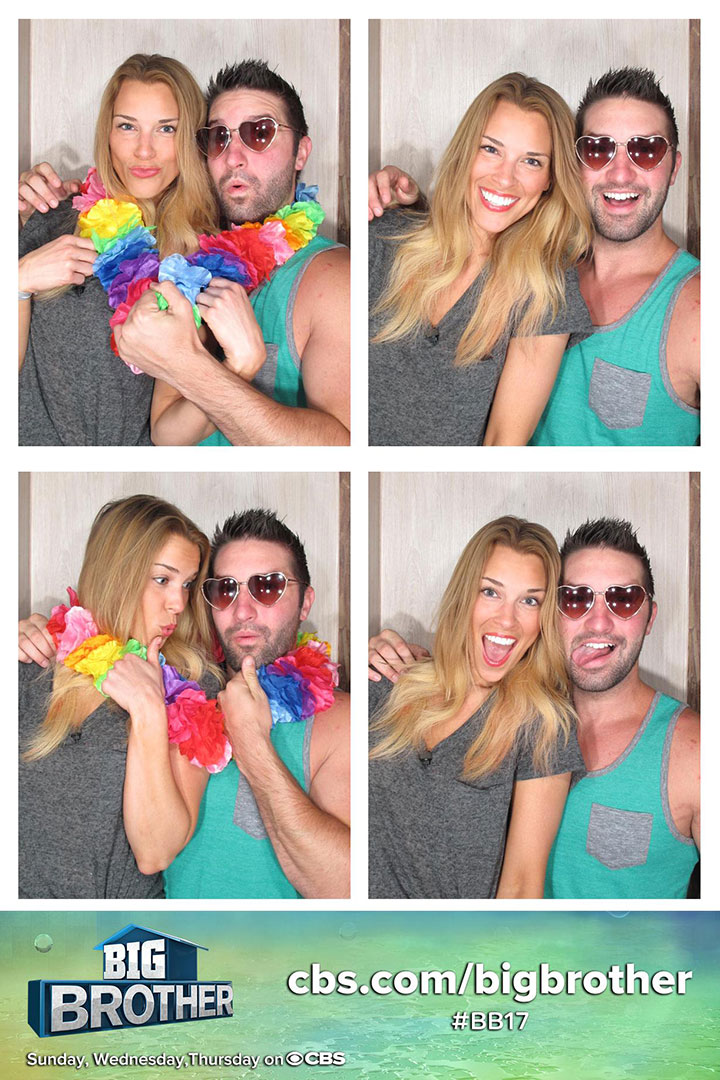 Shelli and Jeff get lei'd
Get your minds out of the gutter, people. We're talking about the Houseguests sharing that rainbow garland. Geez.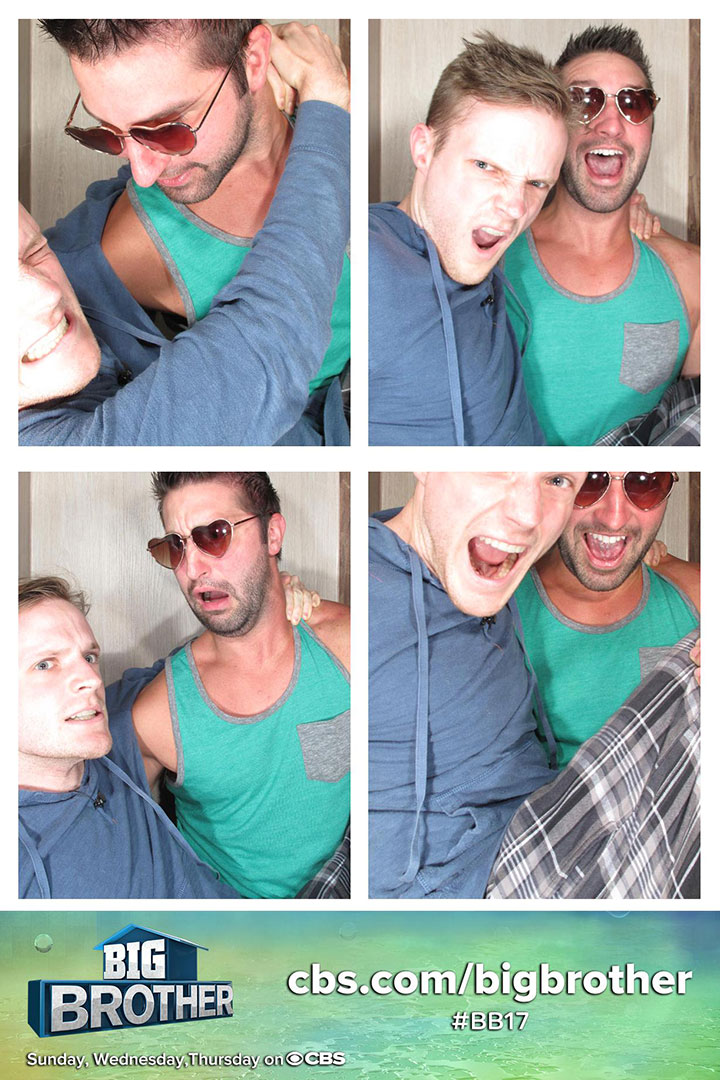 Jeff flexes his muscles with Johnny Mac
Being one of the buffest guys in the house has its advantages, especially when it comes to sweeping Johnny Mac off his feet. Literally.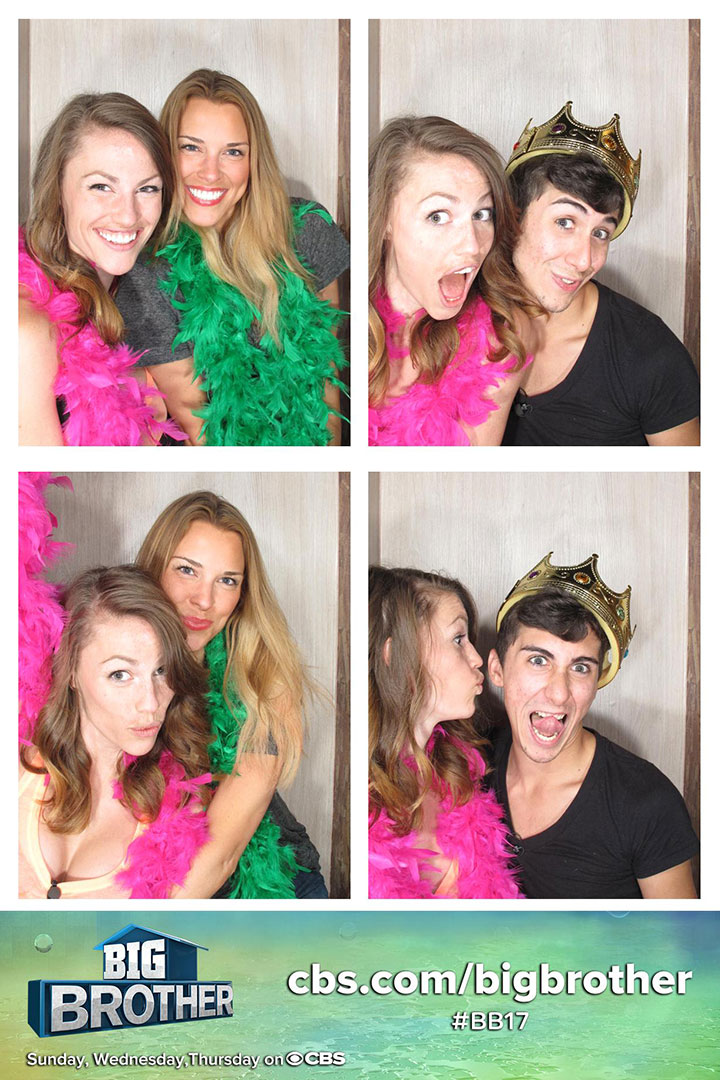 Becky's having a blast
Whether she's mugging with fellow HoH Shelli or blowing kisses at Jason, Becky is definitely making the most of her Big Brother experience.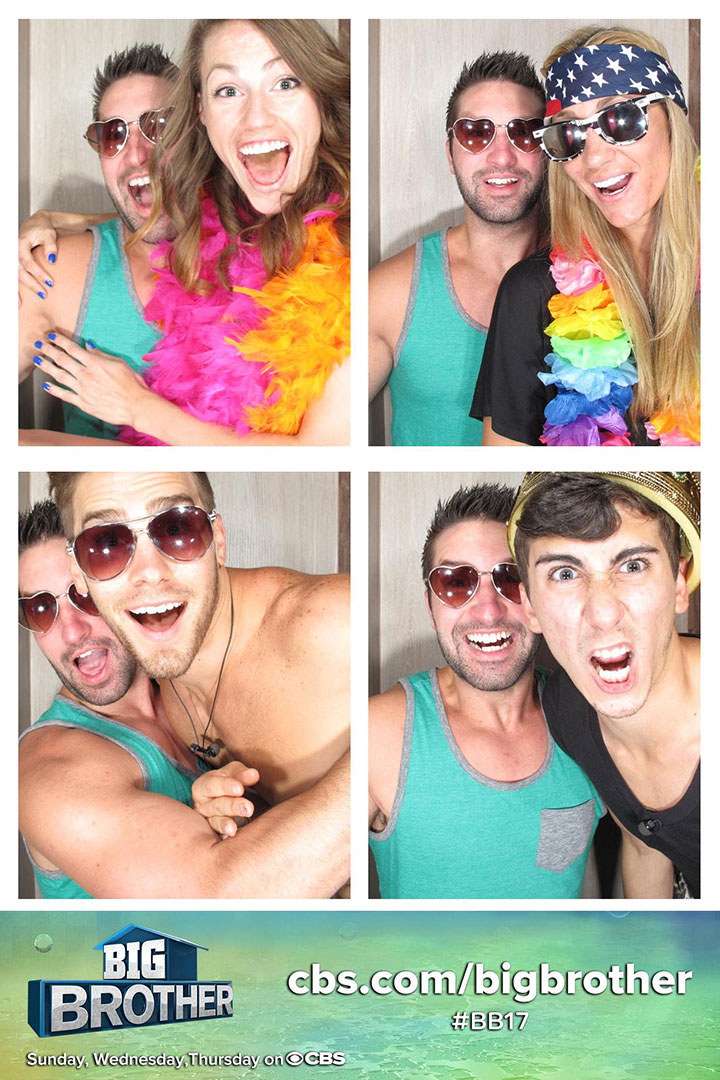 Photo booth capacity unknown
Jeff takes a break from working on his fitness to pose with a bunch of his fellow Houseguests.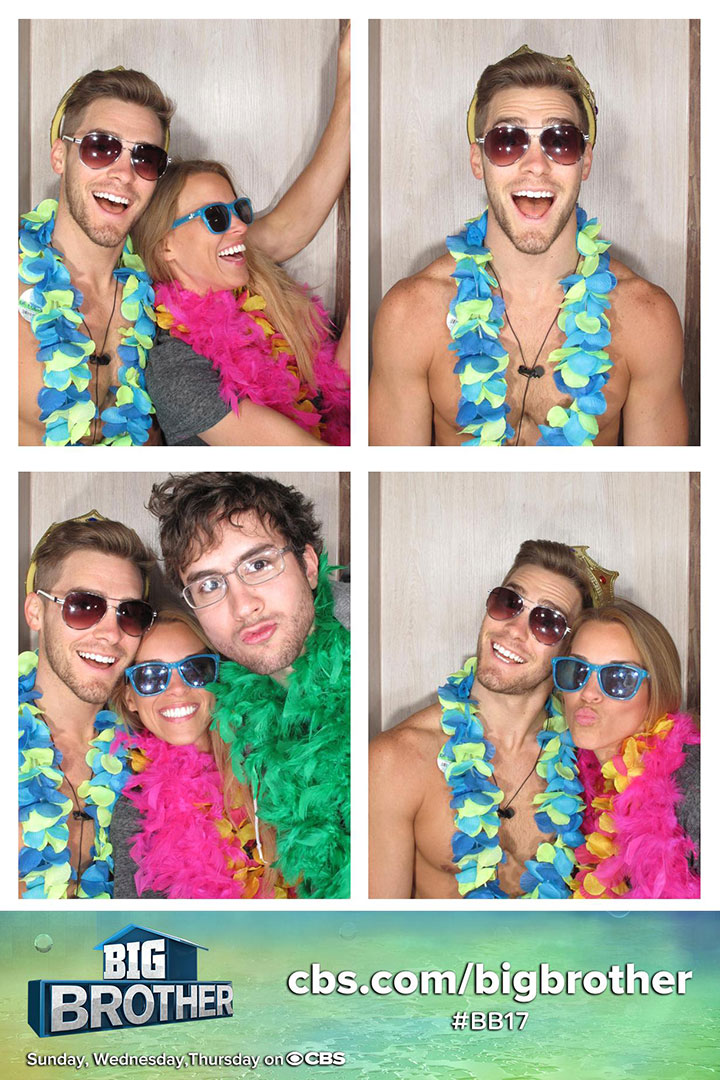 Clay takes a backseat to Steve's charms
Where on Earth did Steve learn how to pull off such an impressive duckface?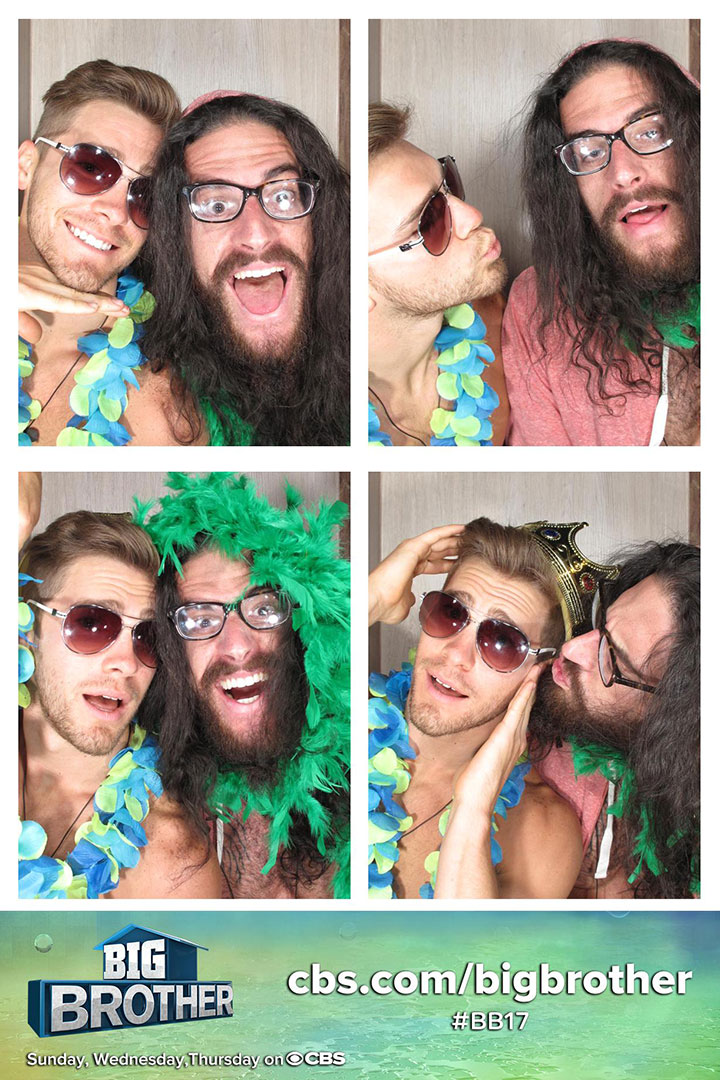 Austin's hair is everywhere
When Jace was still in the house, he and Austin operated under a strict "long hair, don't care" rule. Now that the Venice Beach personal trainer is gone, will Clay decide to grow out his locks and enter into a new bromance with the pro wrestler?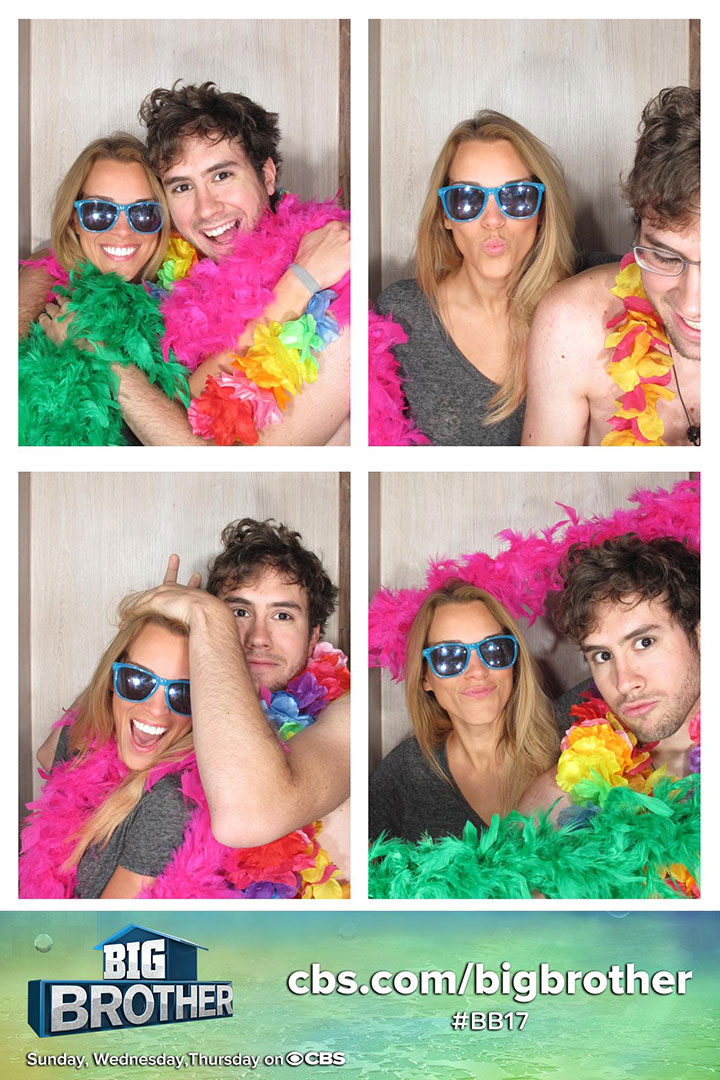 Clay might wanna watch out for Steve
Steve might come off like a mild-mannered scholar, but this self-proclaimed BB superfan is cultivating some serious swag.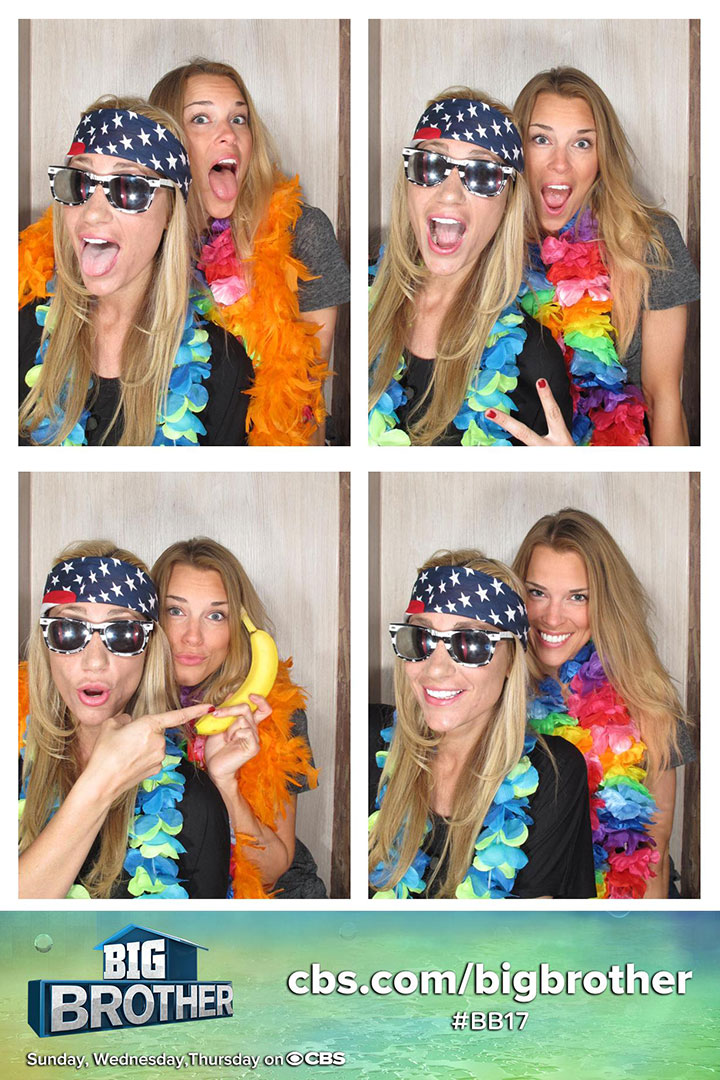 Pass the banana, please
If we weren't allowed contact with the outside world, we might start seeing ordinary objects as potential mobile devices. Could that be why Vanessa looks like she's trying to make a call with a banana? Your guess is as good as ours.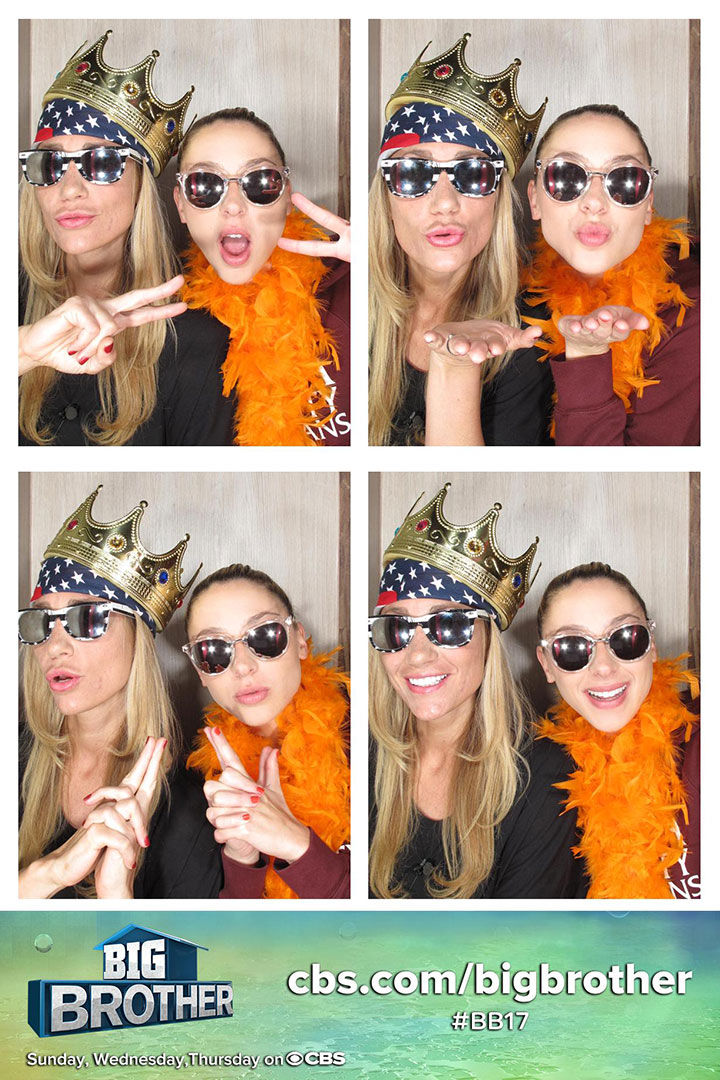 Vanessa and Liz send peace and love your way
Vanessa and Liz have hand signals on lock; though, we're not exactly sure who they're pointing those imaginary guns at.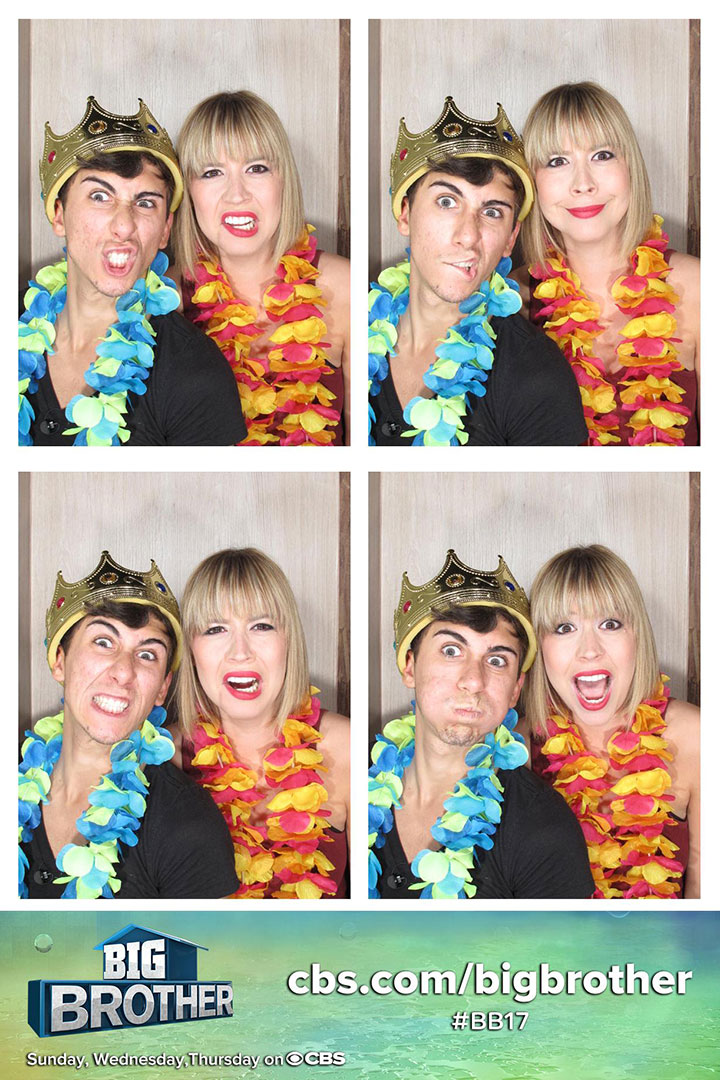 Jason and Meg are almost too stylish to function
Here's a future fashion tip for you: Always match your lipstick to your wreath.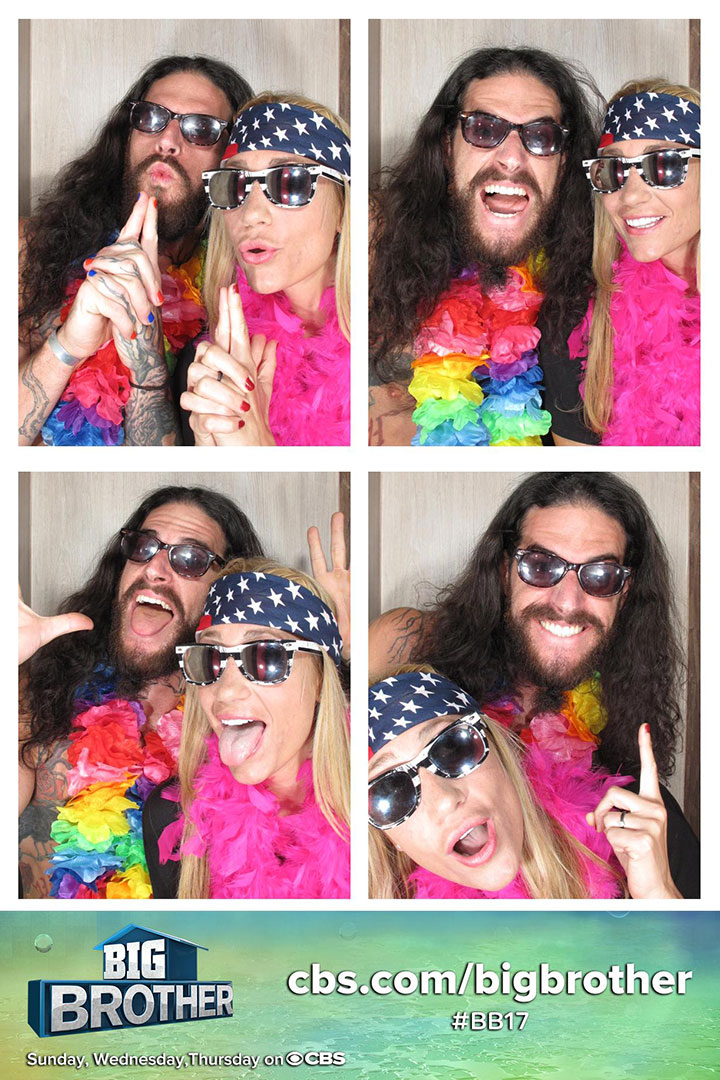 Happy 4th—or whatever day it is
It's hard to keep track of time in the Big Brother house, but that didn't stop Vanessa and Austin from showing off some Independence Day pride.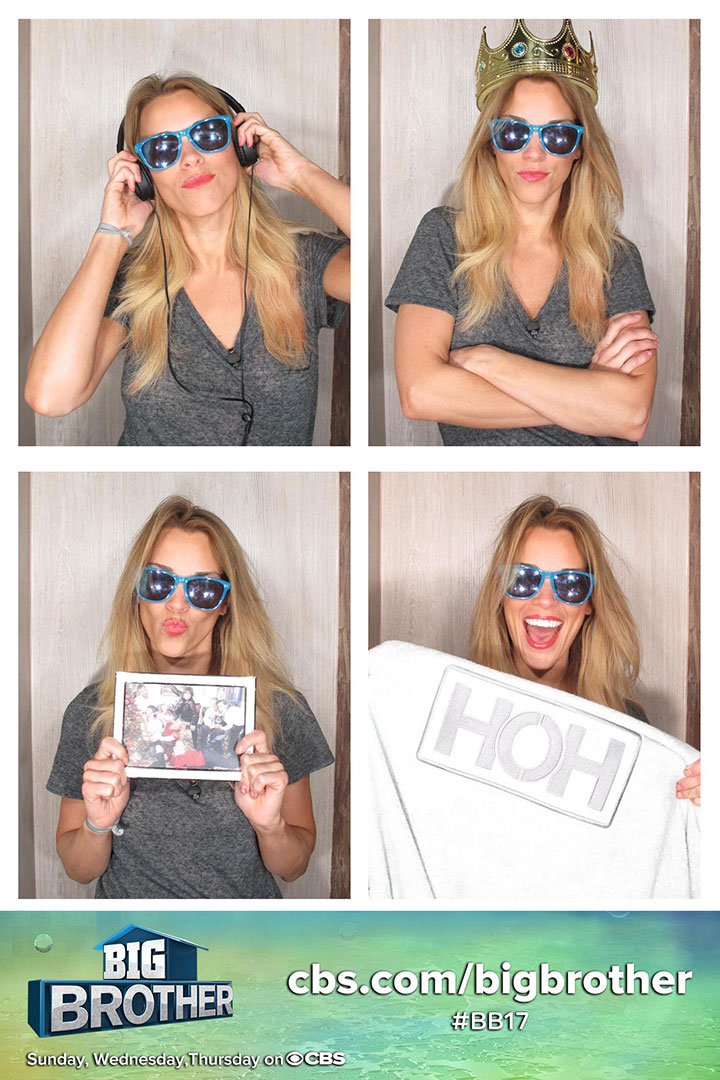 All hail Queen Shelli
This interior decorator couldn't have designed a better strategy to get Da'Vonne out of the house this week. But will her plan come to fruition?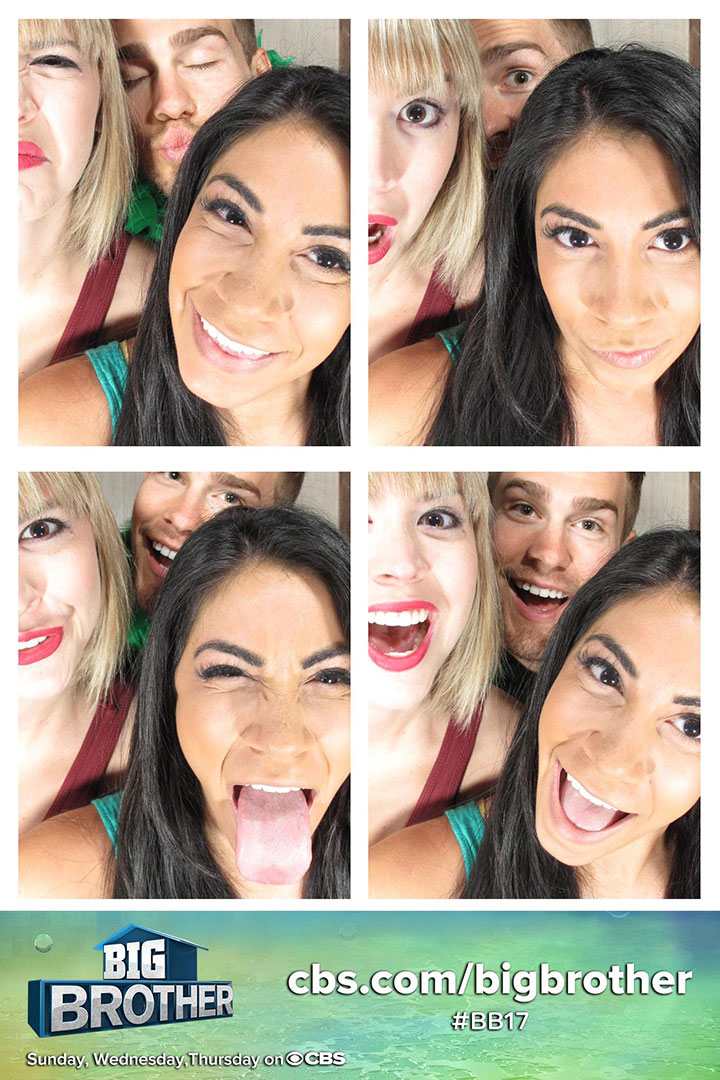 How close is too close?
The only person missing from this photo is Johnny Mac, who could've totally done an impromptu dental exam for Jackie.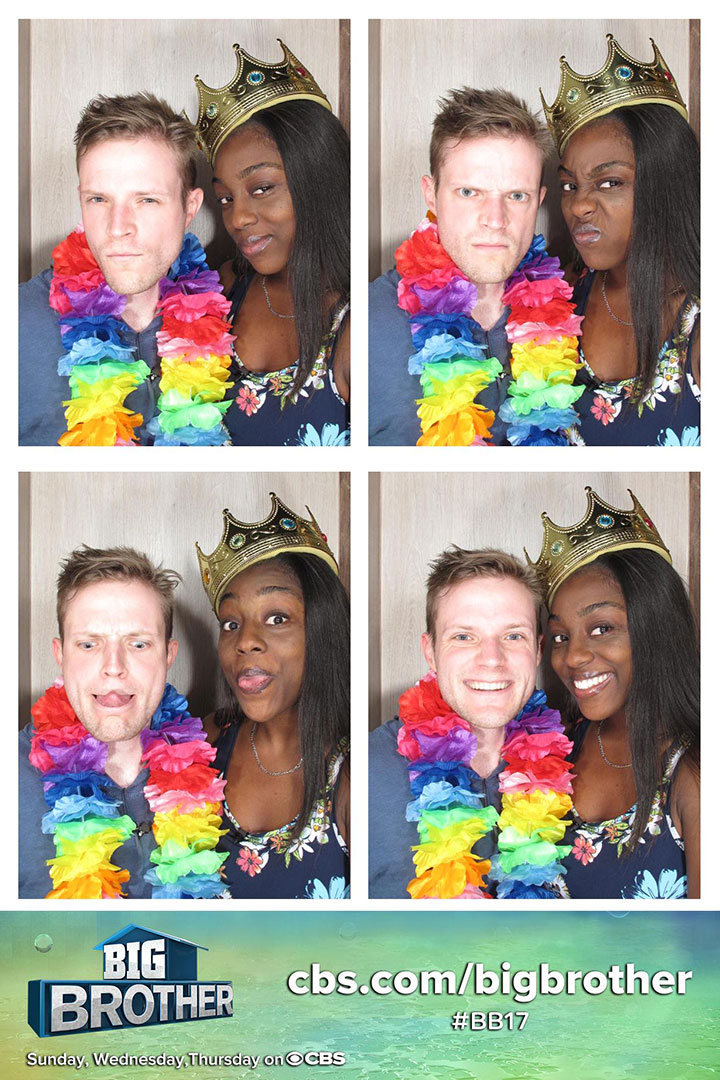 Even after this week's BoB, these two look joined at the hip
Johnny Mac and Da'Vonne might not have won this week's Battle of the Block competition, but it doesn't seem like they're letting the loss affect their friendship.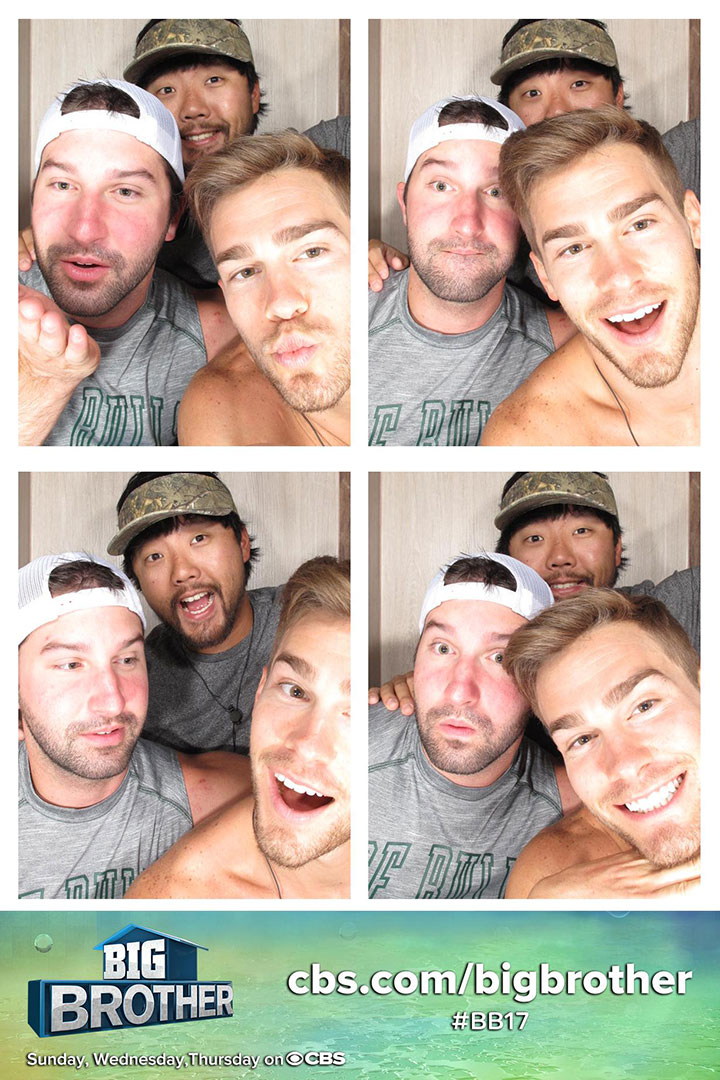 Hats off to the Houseguests
Actually, more like hats on... and backwards.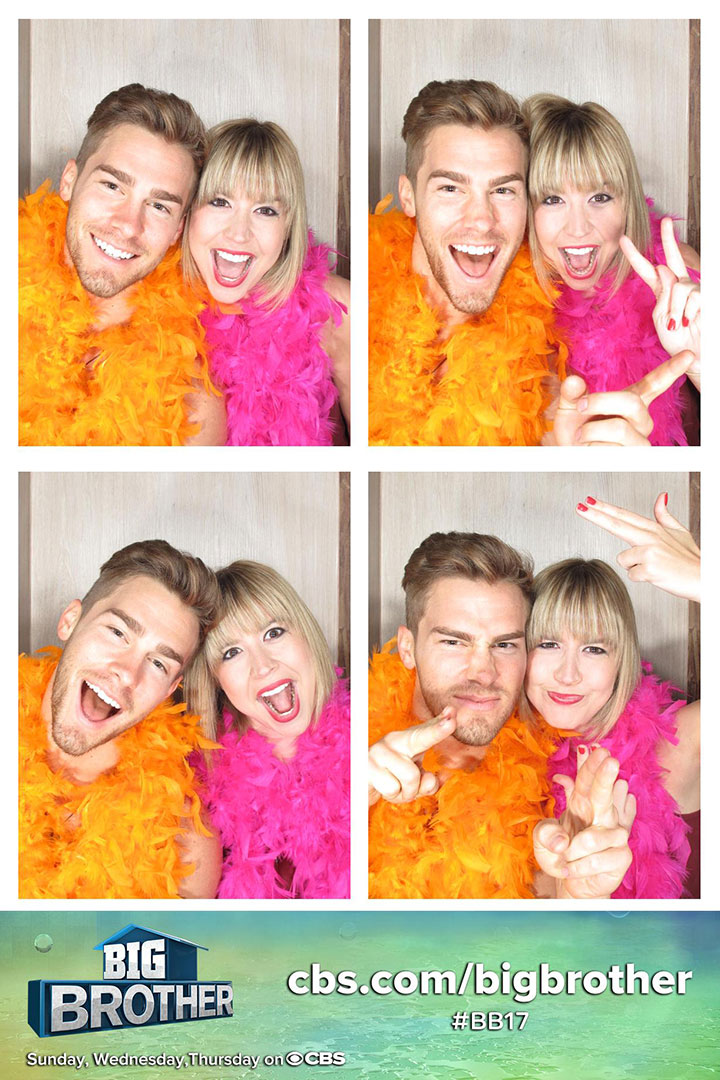 Clay loves the ladies and the ladies love Clay
Everyone appears to be rooting for a Clay and Shelli showmance, but could Meg be a romantic dark horse for Mr. Honeycutt?