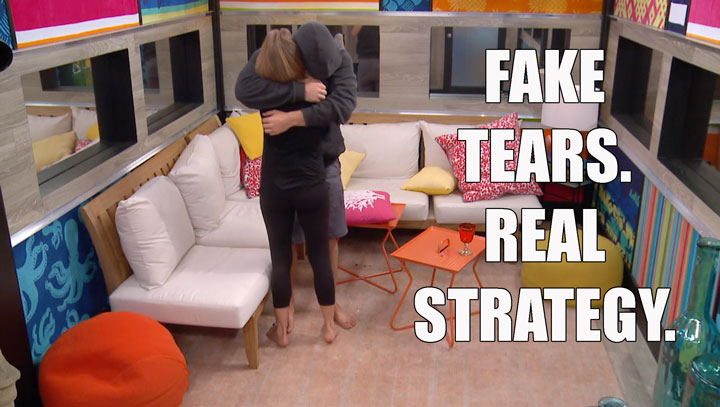 1. Jeff turns on the waterworks to try and save himself from eviction.
Once Vanessa put Jeff on the block, the former Amazing Race player started polling the Houseguests to see who they'll vote to evict. Knowing he double-crossed Shelli by telling people he wanted her out of the house, Jeff begged for the interior decorator's forgiveness and even peppered the apology with some tears.

The whole performance was a sham, though. Jeff later told Jackie he only cried to appeal to Shelli's emotional side.