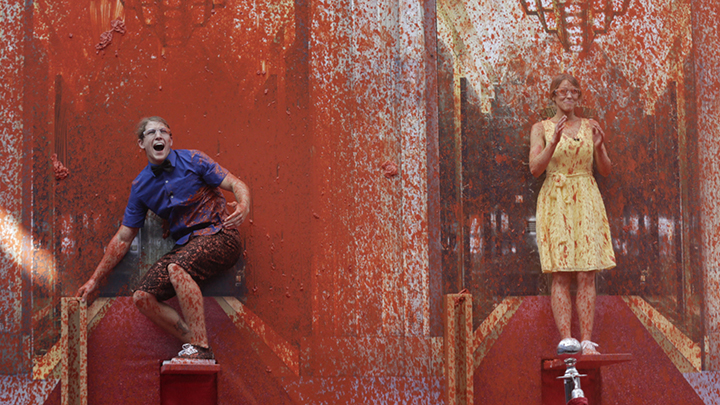 Jace and Shelli get splattered ("Flying Tomatoes," HoH)
During Big Brother's premiere episode, the Houseguests competed in a HoH competition called "Flying Tomatos" that left them covered in red remnants.

Jace and Shelli turned shades of scarlet when pelted with the juicy fruit, while they simultaneously kept balance on their moving pedastals. Talk about multitasking!