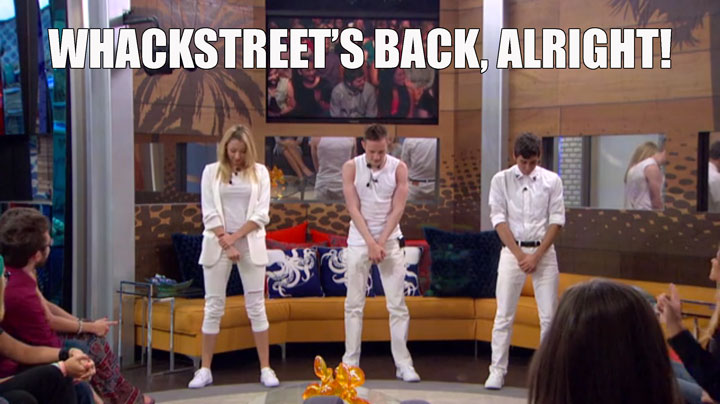 1. The Whackstreet Boys became a national sensation.
Quit playing games with our heart,
Whackstreet Boys
!
What started as a quasi-punishment for the losers of this week's POV competition evolved into a full-on pop phenomenon. In fact, Backstreet Boys even tweeted the
Big Brother
supergroup, saying, "Hey Jason, Liz & John.. we're definitely fans of your moves!"
We're still waiting to hear when the BB band's first single will drop.