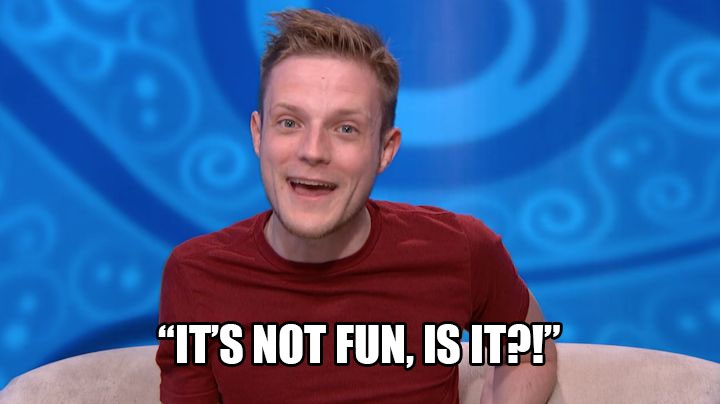 Johnny Mac gives Clay advice about being on the block.
After losing the latest BOB competition, Clay went to the
one person
who could truly relate to that sinking feeling of defeat: Former professional pawn, Johnny Mac. The well-seasoned POV competitor offered up some sage advice, telling Clay to keep calm and battle on.
Oh, how the tables have turned!