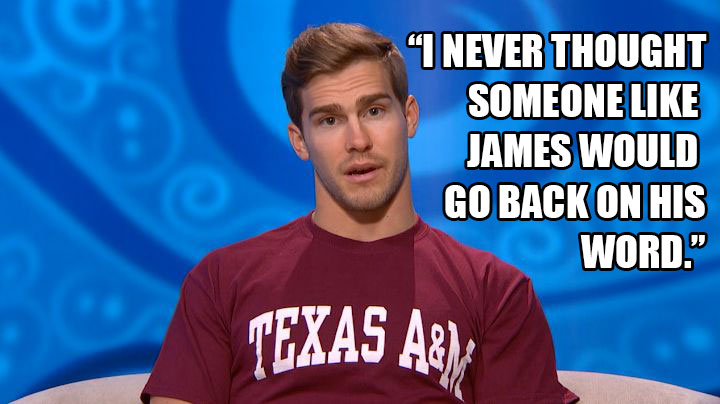 Clay lashes out at James.
James knew he was going to get blood on his hands when he nominated Shelli and Clay for eviction, but no one could've been prepared for the wholly uncomfortable aftermath.

Following the nomination ceremony, Clay stormed off in a rage and confonted James, accusing the sole HoH of having zero integrity. Shelli intervened before things got too heated, reminding Clay that a major blowout wouldn't be beneficial to either of their games. The couple separated themselves from the rest of the Houseguests to decompress and devise a plan that could get them out of James's crosshairs.

Meanwhile, James stayed calm, collected, and admitted to being threatened by much bigger men than Clay.

Someone grab the aloe, 'cause James is a burn machine!