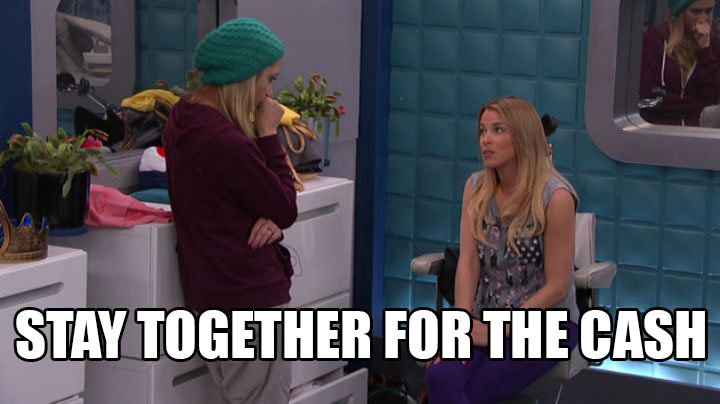 The Sixth Sense battles their demons.
Earlier in the week, Shelli and Clay spilled Austin's game secrets to James in hopes that the HoH would find himself a new target. When their plan to ensure safety failed, Clelli found themselves with even bigger problems on their hands. Not only would one of them definitely be going home this week, but both were now at risk for having the secret conversation with James exposed to their alliance.

With this new information in hand, James now had more of a reason than ever to target Shelli—and he knew exactly how to turn the rest of the house against her, as well. The retail associate went straight to Austin, divulging all the alliance's dirty details. Crushed that the people he trusted turned against him, Austin immediately told the other members of Sixth Sense everything James said.

The alliance now had to make a choice: Would they break up their pact to retaliate against the couple, or would they brush the issue under the rug and move forward as a team?

After discussing their options, the group collectively chose to "let bygones be bygones," vowing to do whatever they could to make it to the end together.