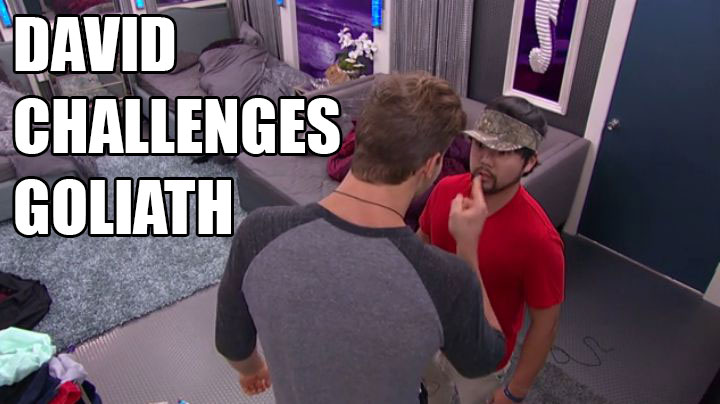 James confronts Clay before sending him packing.
Tensions ran high as the Houseguests prepared to make a huge eviction decision that would ultimately separate one of the summer's hottest showmances. But things quickly escalated in the house.
Knowing that Clay would probably be leaving the house, Johnny Mac decided to make a few waves by telling the potential evictee that Vanessa has been in Shelli's head and is directly tied to the majority of the house drama.
After a few rounds of "he said, she said," James decided to go straight to Clay to sort things out, telling the fellow Texan to keep his name out of his mouth.
Thankfully, the two came to their senses before things got too heated.