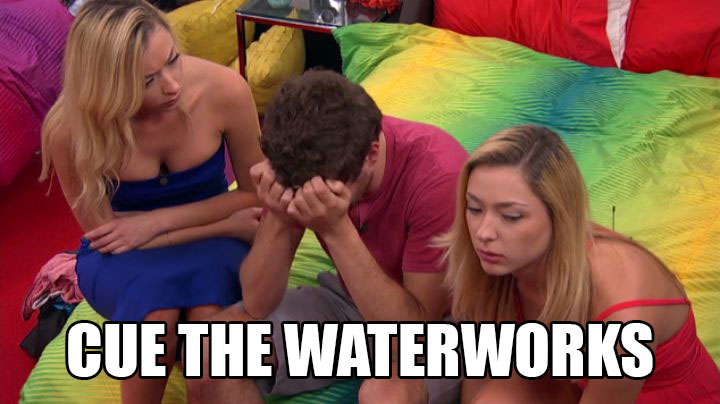 Steve puts on a show.
After sending Jackie home during last week's double eviction, Steve struggled to keep himself together... or so we
thought
. The twins attempted to comfort the sobbing student, but as soon as the ladies left the room, Steve admitted to the camera that his tears were only half-real.
Is Steve more devious than we originally thought, and which side is he really on?
Looks like we've got an award-winning performer in the house.