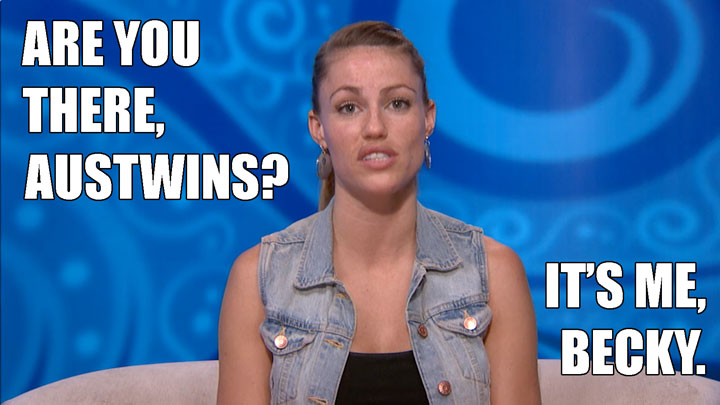 Becky tries to talk her way out of eviction.
When Liz won this week's POV competition, she decided not to use it on either nominee, which left super-tight bros Becky and Johnny on the chopping block—a place where they've been many times before.

Whereas Johnny Mac decided to take a #DeadFishStrategy—read: sit there and do nothing—to hopefully avoid eviction, Becky did the exact opposite by trying to rally Austin and the twins to keep her in the house. But would the Denver native's people skills be enough to keep her in the game?