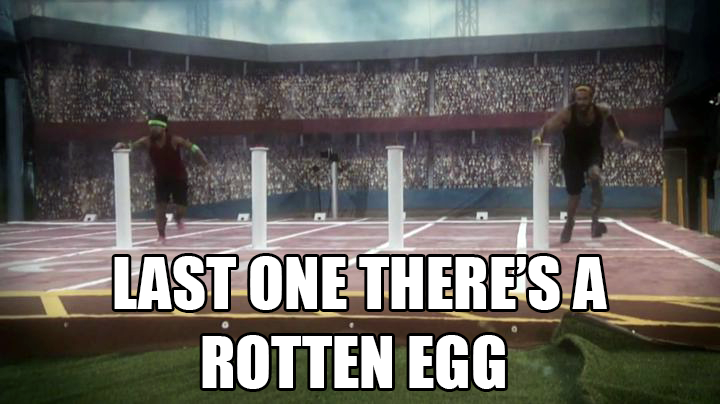 Austin crosses the HoH finish line.
Austin and James went head-to-head in a suspenseful endurance battle for HoH. Each of the Houseguests anxiously waited—with their feet and hands on three different buttons—for the word "Go!" to appear on the screen. After a series of rhyming words flashed, which tricked a lot of the HGs into timing out, the competitors finally got the green light and raced towards the finish line.

By a hair, the bearded giant defeated Captain Camo and took home the prized HoH room key, which put the Austwins in power for another week.