See How Austin Spends His Week As This Summer's Tenth HoH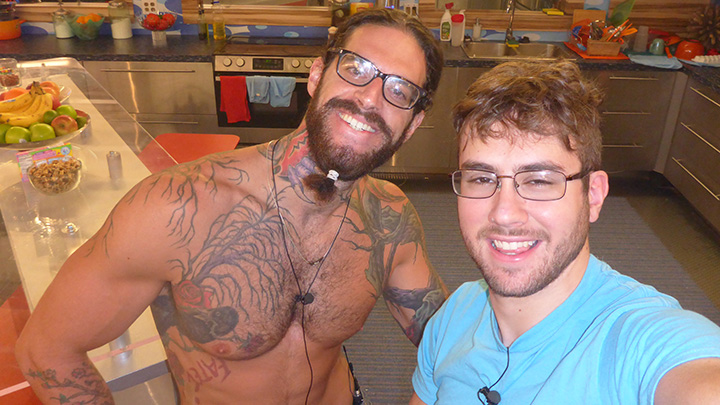 Smile for the camera, Staustin
As this week's HoH,
Austin
celebrates his endurance competition win with Steve.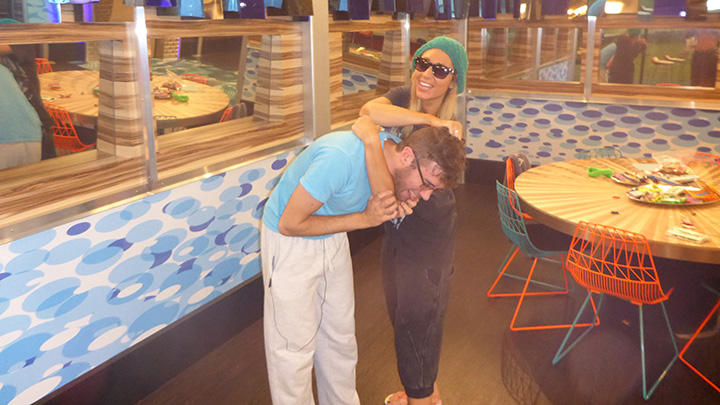 Vanessa gives a good noogie
Watch out, Steve. Vanessa's puttin' those poker hands to work and she means business.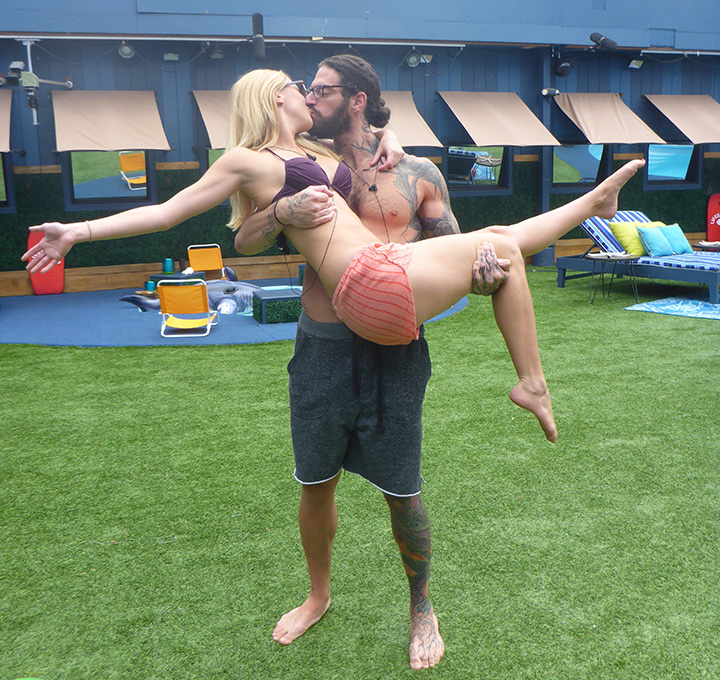 Austin plants a wet one on his lady
Looks like this showmance isn't slowing down any time soon.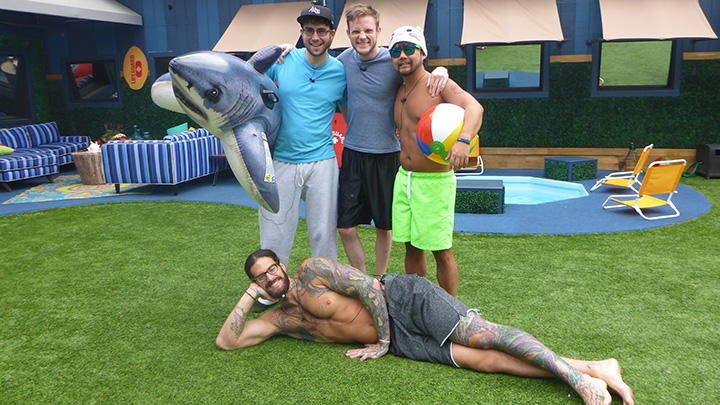 Just Gronk and the guys
The final four guys get cheesy for the camera and enjoy an afternoon in the L.A. sun.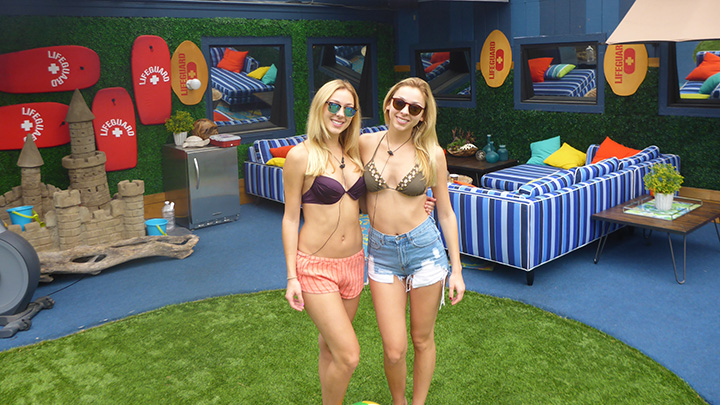 Twins for the win
Liz and Julia aren't going anywhere this week, seeing as they're two of Austin's angels. Fly on, ladies!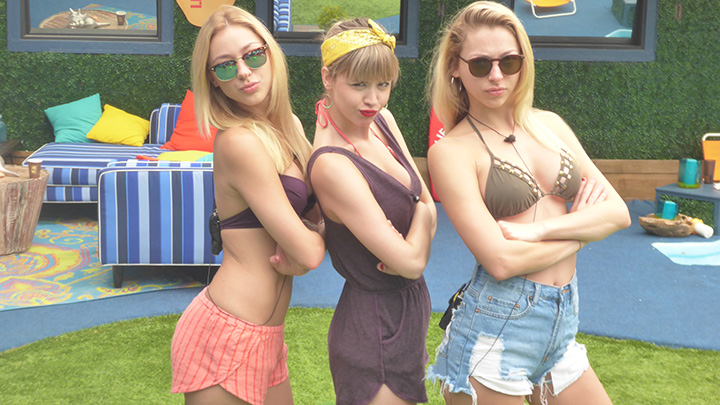 It's all about that attitude
Making it this far in the Big Brother house has taken a whole lot of gameplay, strategy, and sass.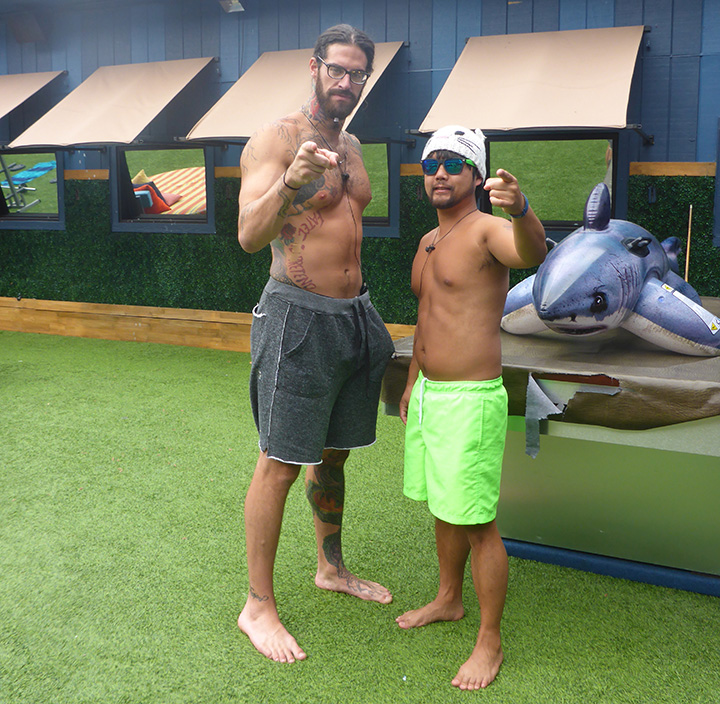 Austin and James point towards another safe week
These two stand tall and sail confidently into their tenth week in the house.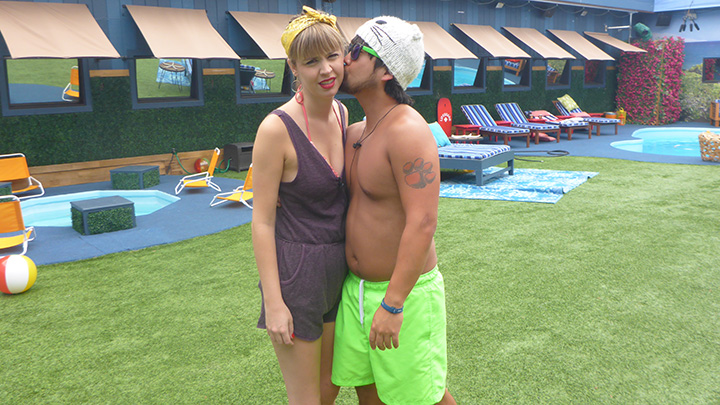 Meg gets a sweet smooch from her admirer
James is obviously gaga for Meg, but are the feelings mutual? (Hint: Not really.)
Having a laugh
What's so funny, guys? Are you trying to laugh off all of Zingbot's zings after his visit?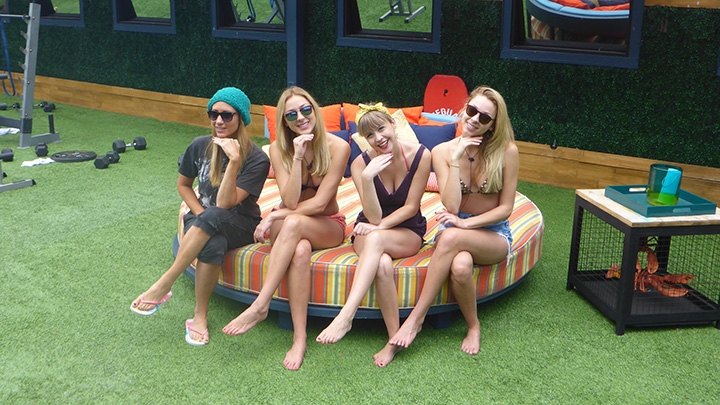 Oozing innocence
Vanessa, Liz, Meg, and Julia show us all their girl power on the day bed.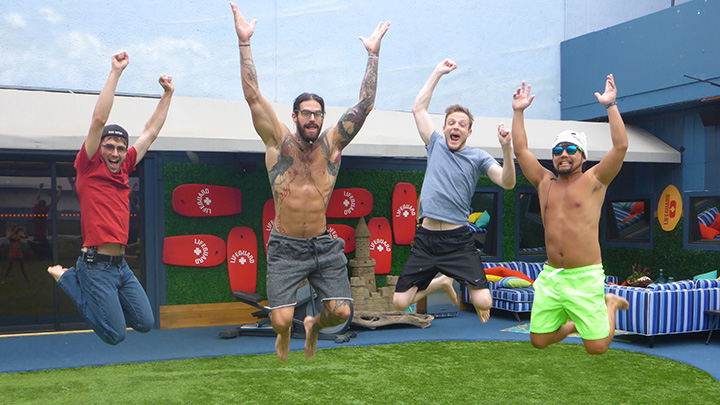 Jumping for joy
Steve and Johnny Mac may be nominated this week, but they're still down to get goofy with Austin and James in this epic snapshot.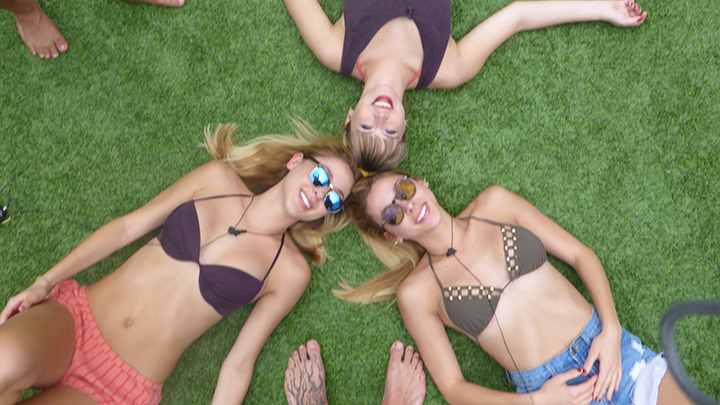 Just a few sunbathing blonde babes
When you look this good, hanging out in your bikini full-time is no big deal.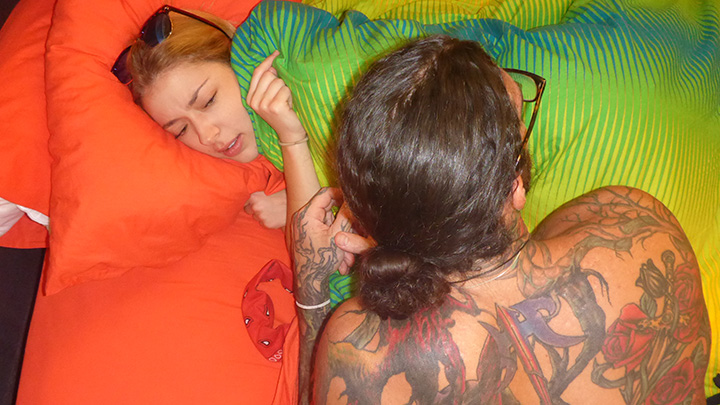 Austin watches over his precious Liz
Wherever Liz is, Austin's never far behind. And, we think she prefers it that way.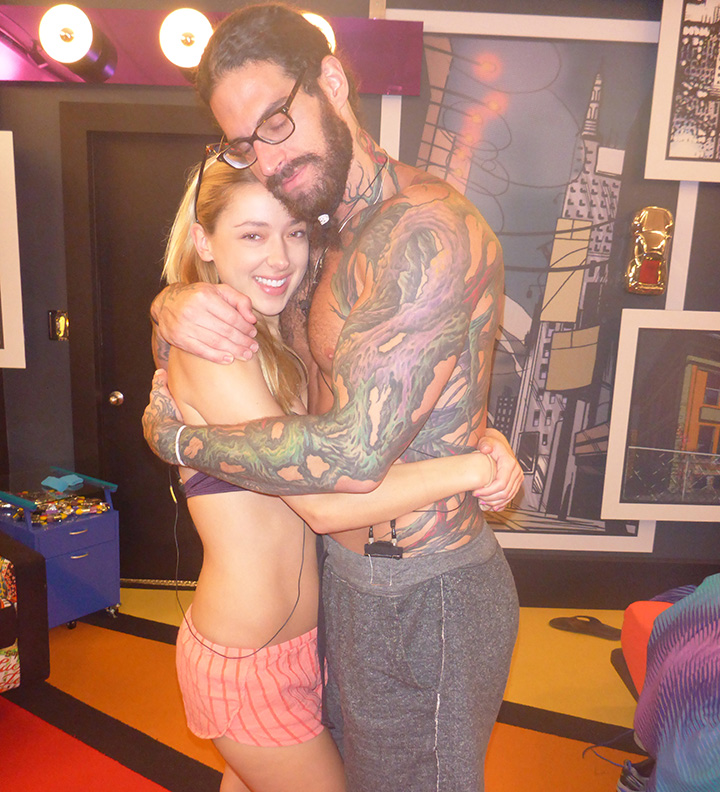 Hanging on to his HoH win... and Liz
No complaints for Austin this week. He's got a girl in his arms and a spot in the house as we sail into the next week.