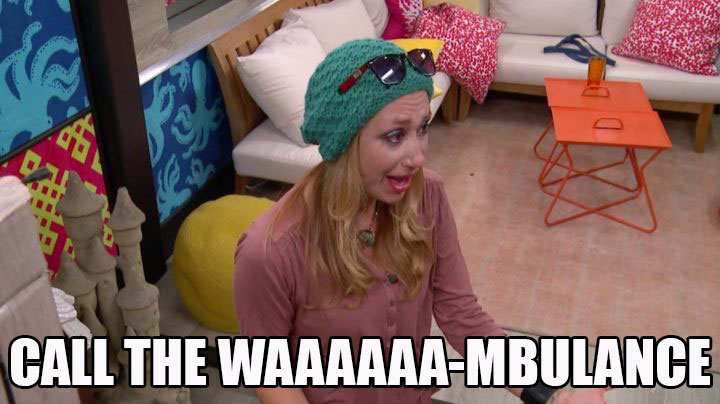 Vanessa opens the floodgates... again.
Vanessa was shocked to learn her closest allies had been planning to backdoor her a week ago, and she was even more surprised to learn who set the whole plan in motion. (Hint: Steve.) With tears streaming down her face, the poker-playing DJ expressed her disbelief to Austin and Liz, vowing to exact her revenge on the unassuming engineering student.

Hey, Vanessa, California's in a drought. Think you could turn off the sprinklers for a bit?