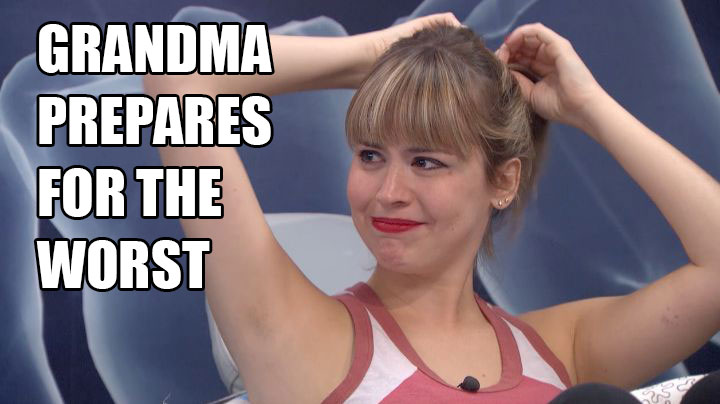 The Goblins grapple with the nominations.
My, Grandma, what a big pout you have!

After Vanessa placed Meg and James on the block, the Goblins couldn't help but wonder exactly how they got there. Just four weeks prior, the platonic pair fought to keep the poker-playing DJ in the game and now they've found themselves in a sticky situation.

While the New York City server claimed she'd rather go to the Jury House than play the game without her #CaptainCamo, it's unclear whether she's truly ready to face the BB17 Reaper.