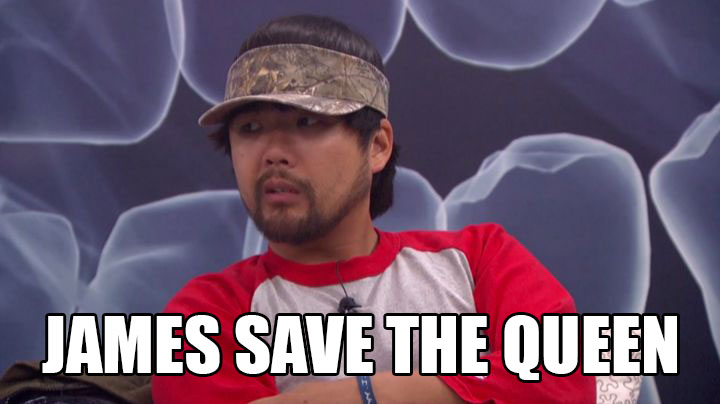 James fights to save his queen.
Following this week's shocking nomination ceremony, James started to fear the possibility of losing his biggest ally in the game. In an effort to save Meg, Captain Camo rounded up his troops and rallied to flip the vote. He argued to Johnny Mac and Steve that splitting up Austwins would be best for all of their games, stating that the trio wouldn't fight to save anyone but themselves down the road.

The dentist and the engineering student appeared intrigued because James' plan could've acted as a perfect opportunity to spice things up around the BB17 house. While they didn't give the captain a solid answer, they sure had a lot to think about that night.